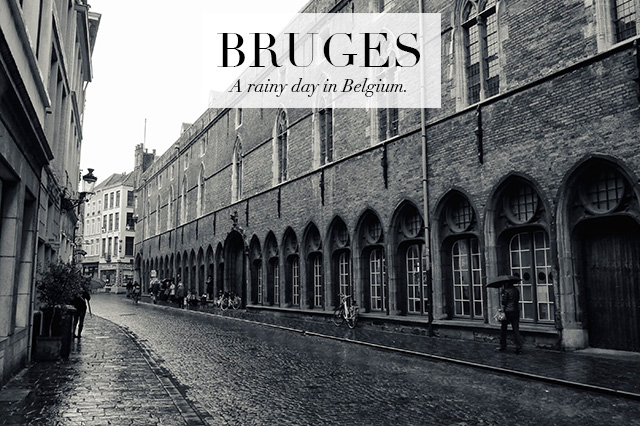 For years I've seen blogger after blogger visit the tiny town of Bruges when passing through Northern Europe.  For some reason, it's always stuck with me and remained high on my travel list for a long time, so when we were planning this trip and we happened to be taking the train straight through Belgium anyways, we decided it was time to see Bruges for ourselves.
We had arrived in Brussels the previous evening on the Thalys train from Amsterdam, stayed the night at the fabulous Pullman Brussels Midi  and woke early the next morning to hop on one of the first trains of the day to Bruges.  Since we literally stayed at a hotel at the train station, it was so easy to just walk downstairs, buy our train tickets and head out.
We jumped on the the 8am train and arrived in Bruges around 9am, then walked into the city center to the Markt area of Bruges.  We happened to be there on a Wednesday, which is the day they open up a huge open air food market for the locals.  It was divine, fresh Belgian waffles, fruits and meats, we wandered through and just took in the whole scene, so old world and so European.  Shortly after we finished our walk through the market and had grabbed a table at a cafe for breakfast, the rain started and didn't let up the rest of the day.  And by rain, I mean down pour and freezing cold.  Luckily, we're used to that and have had our fair share of rainy travel days in the past and at home, so after a wonderful omelet and tea at a local cafe, we headed out into the rain to explore more of Bruges.  We spent a few hours just wandering through the town, taking in the tiny canals and the cobblestone streets.
Bruges is one of those places that you feel transported to another time, a mixture between the architecture of medieval times to the sound of modern day French being spoken around you, the whole place feels like a juxtaposition of eras.  It's a town that just begs for you to wander, to get lost (which we totally did), to imagine people hundreds of years before you wandering those maze-like streets just the same.  I loved our day in Bruges and would love to go back and explore another time in better weather, however the rain did add a sort of eerie quality to our visit as well, that made it that much more surreal.  Soaking wet, we eventually headed back to the train station and back to Brussels, but Bruges is a place I'm sure not to forget anytime soon.
Tips for Bruges
-If you're day tripping to Bruges from Brussels like we did, just buy your tickets at the station, don't pre-buy them online as that way you can gauge how much time you really need and aren't rushed or waiting around for your train if you're ready to go.
-The trip itself takes about an hour from station to station, but then it's about a 20 minute walk from the Bruges train station into the city center.
-If you're going in the Fall/Winter, dress warm.  Our day there was really wet and freezing cold, gloves and scarves are a must!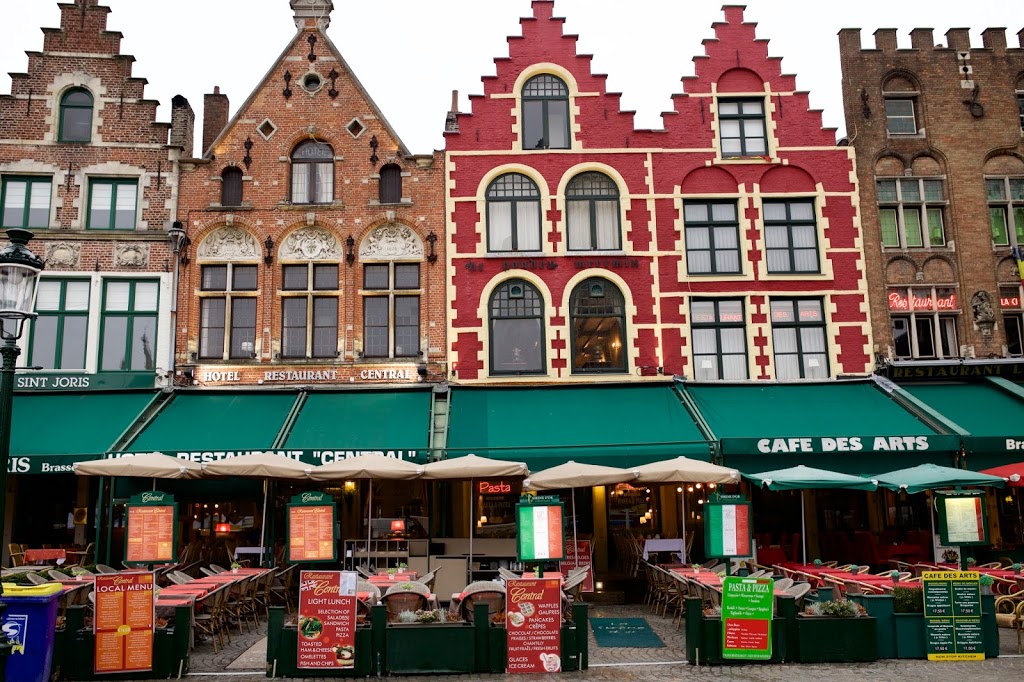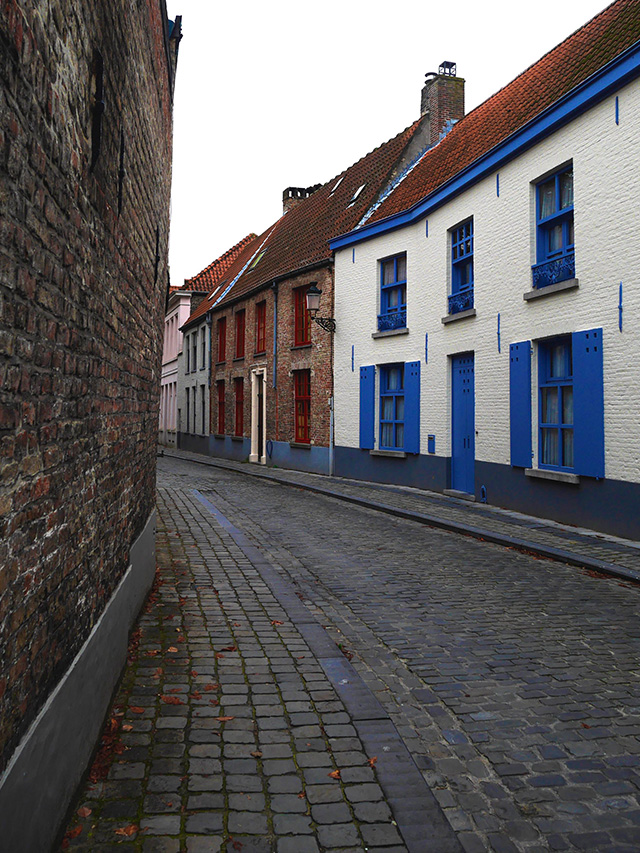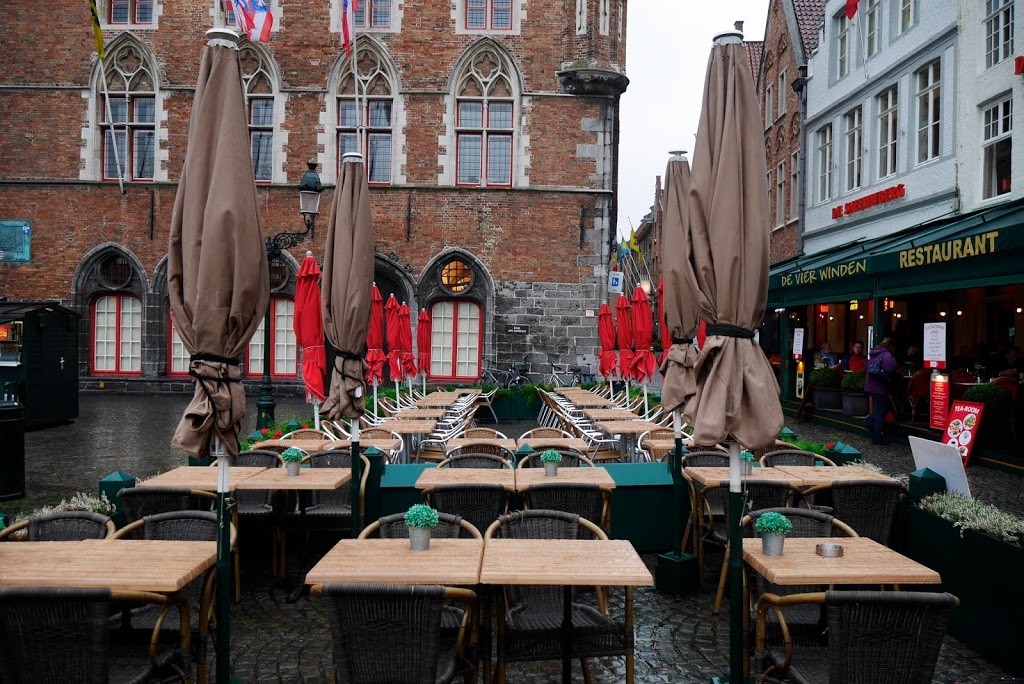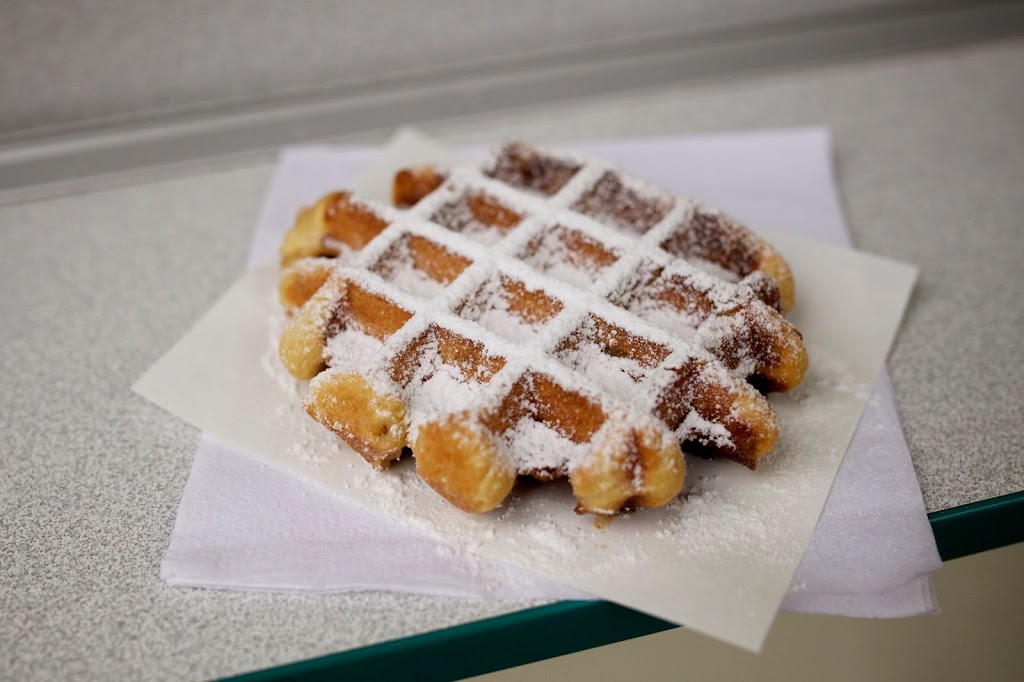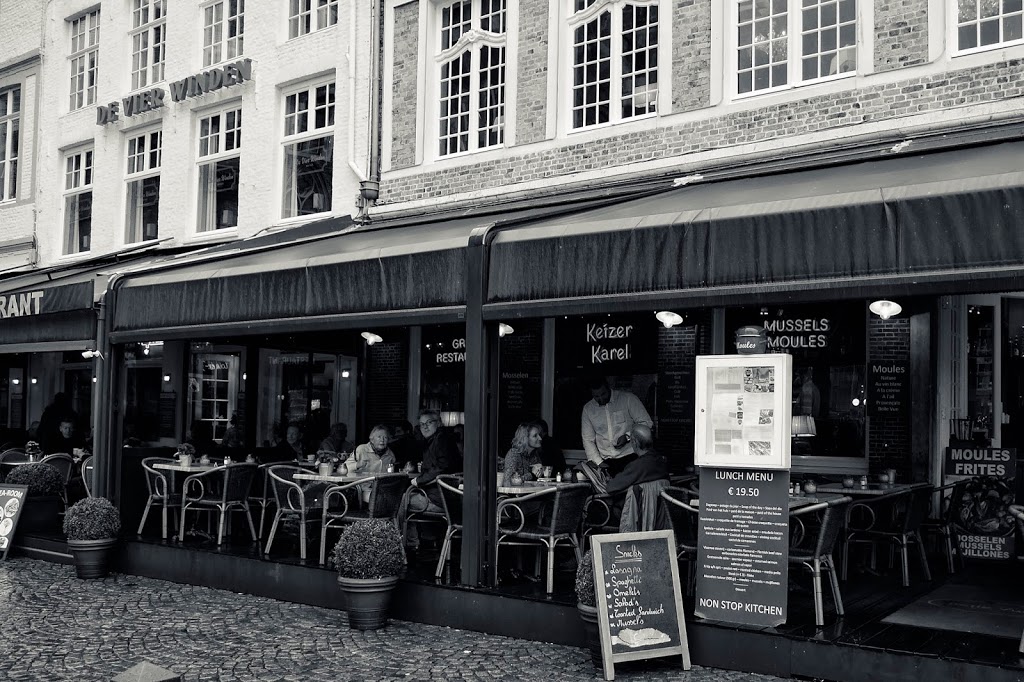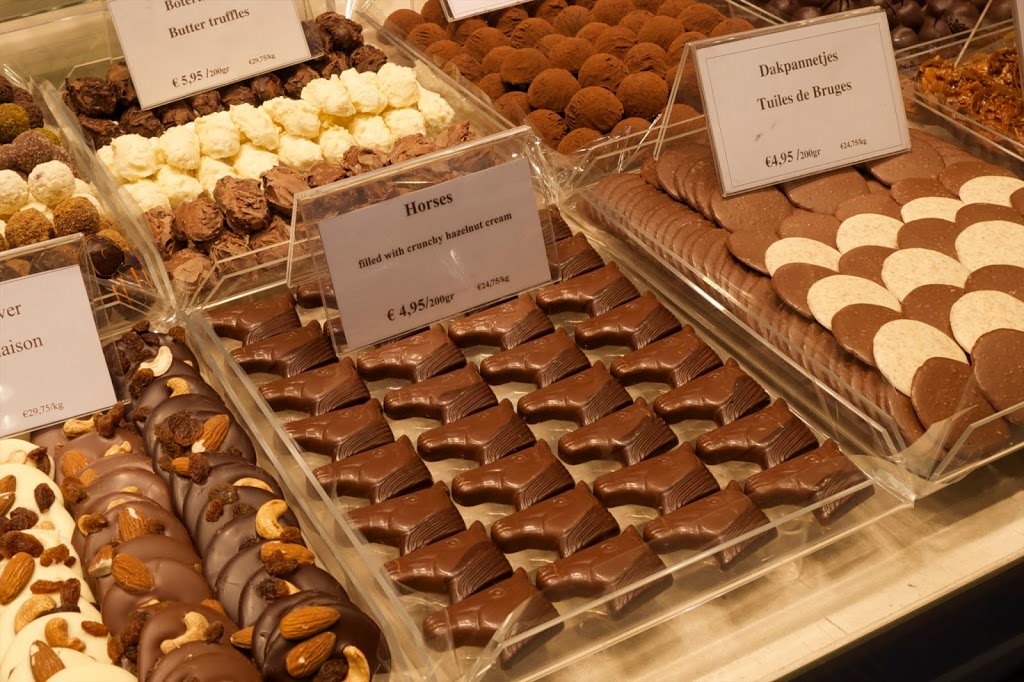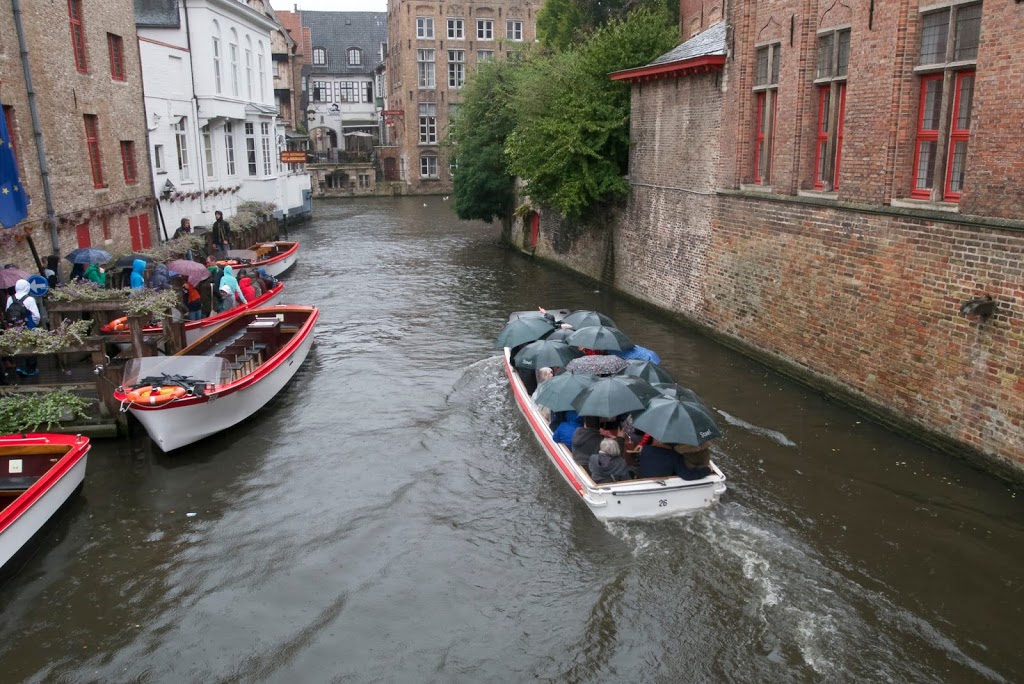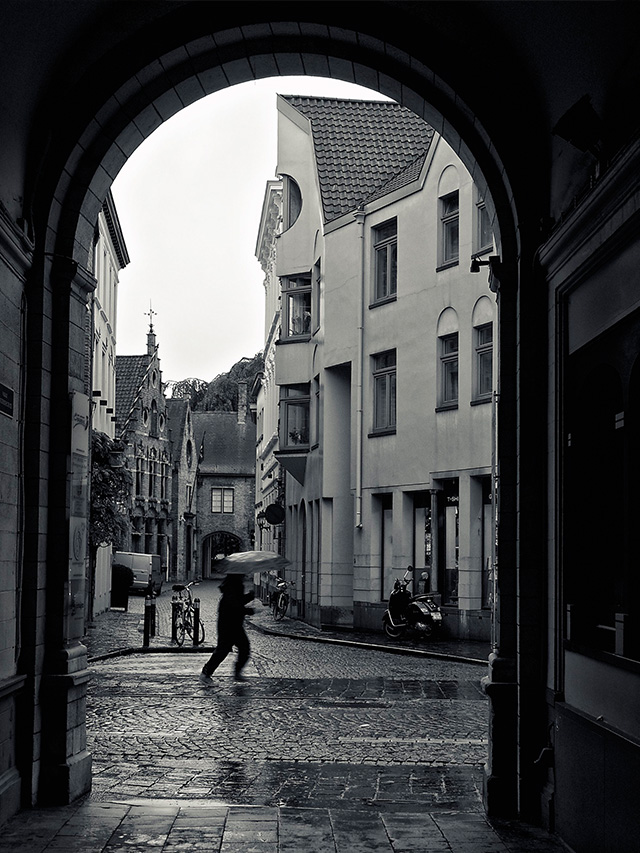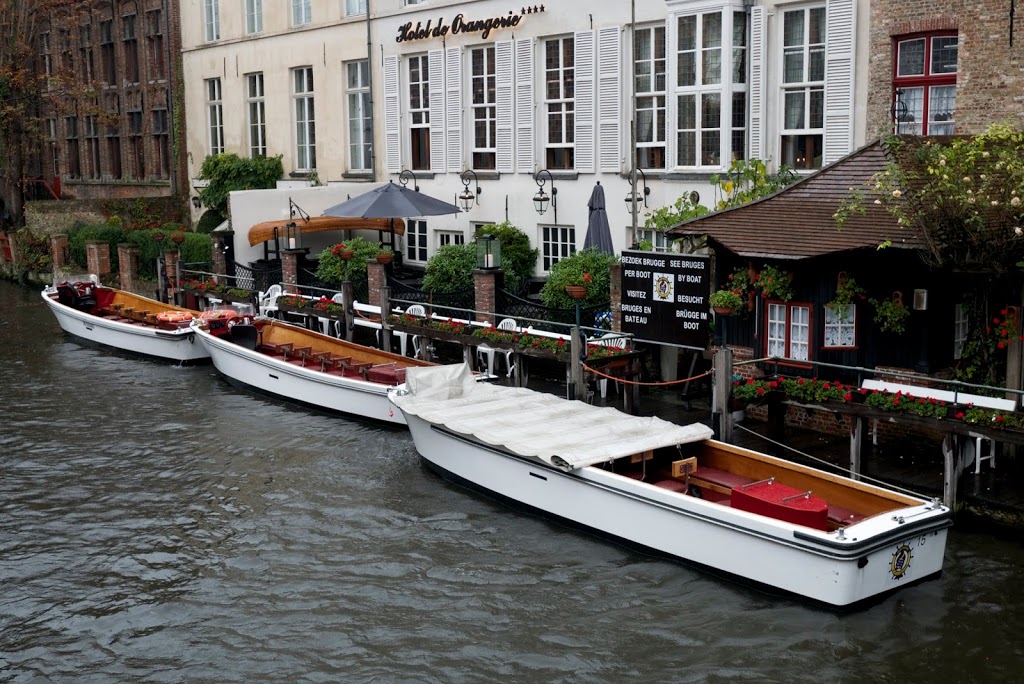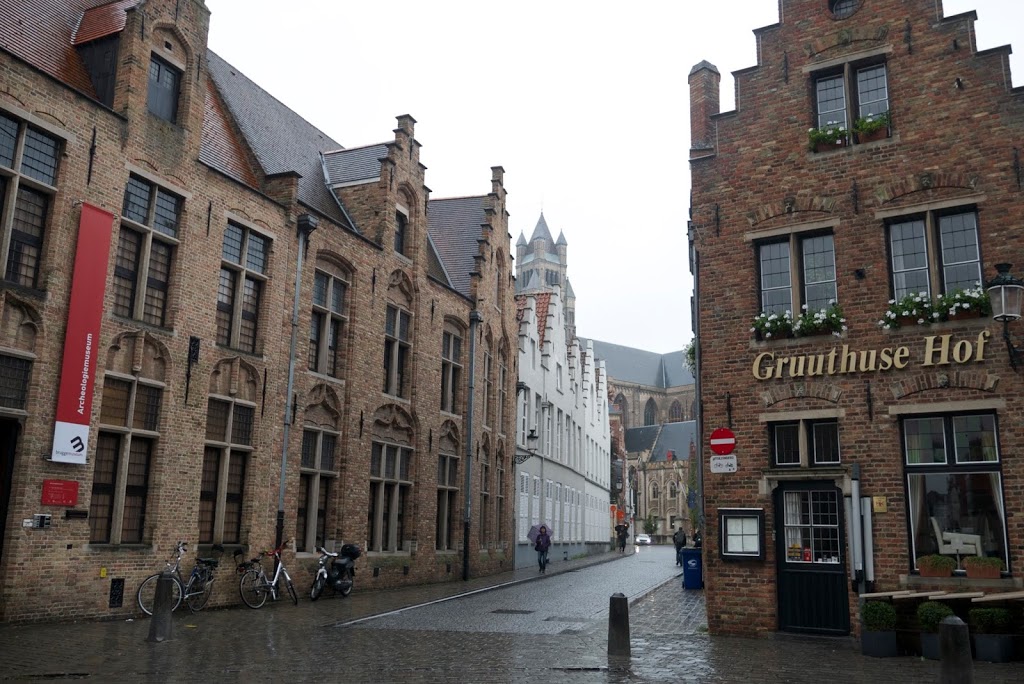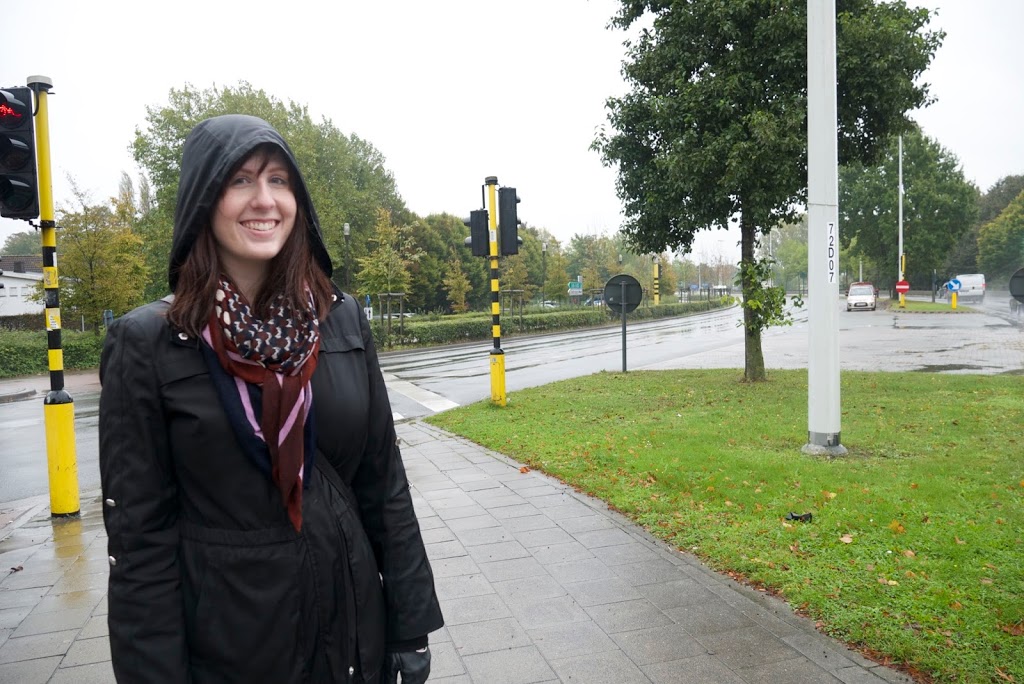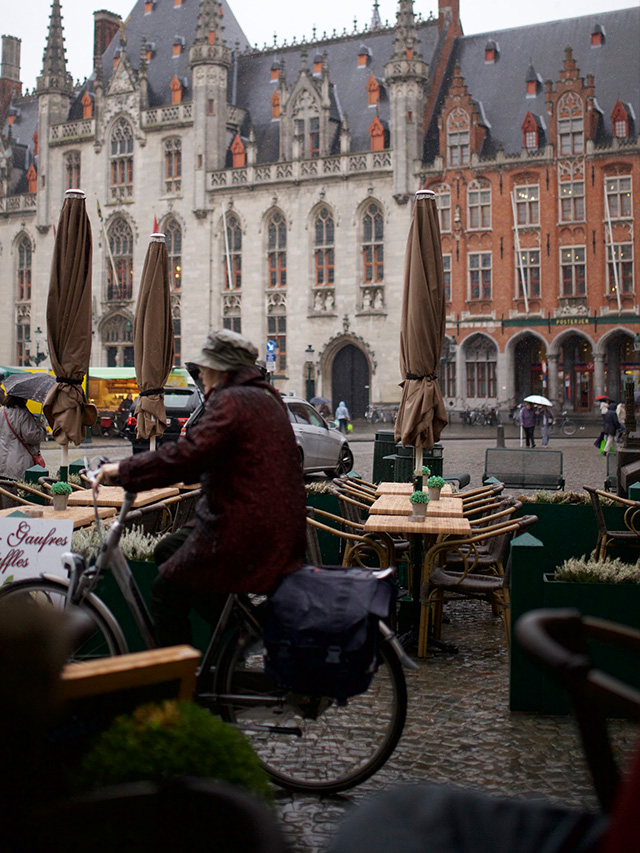 Traveling to Bruges?