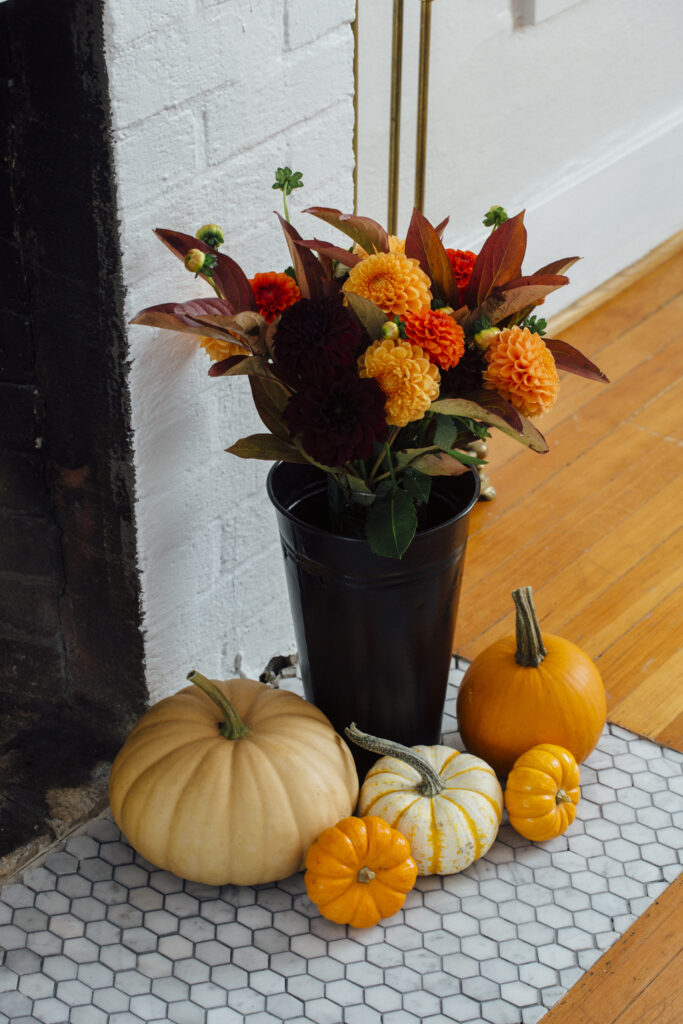 Even though I've spent most of the two years living in our 1925 Dutch Colonial house renovating spaces, it's also really fun to decorate for holidays, especially when we have the space to really go all out.  I never really decorated for Halloween in previous homes, partly because October always comes and goes quickly as it's my birthday month and we usually travel at some point during the month.  But last year, I got the urge to decorate our 1925 home for Halloween and it was so much fun that decorating for Halloween is now a must on my October to-do list!
Step 1 : Figure out Your Decorating Vibe
For me personally, I like subtle decorations for holidays.  I'm not really into trick-or-treating or parties for Halloween but I do love all things witches and magic and gothic dark elements.  So when figuring out the decorating vibe that I wanted, I also wanted to play off the year of our home and go for more vintage style elements versus brand new decor that might feel mis-matched.  I went for Fall Harvest slash dark playful magic for my decorating vibes.
Step 2 : Don't Go Overboard
I much prefer a subtle decorated space over one that is cluttered and chaotic for my own personal taste so I stayed minimal on the decorations that I put out.  I use spaces that we walk through or spend a lot of time in to place most of the decorations, that way we get to actually enjoy them for the month of October.  Less is a lot more in my opinion when it comes to decor.
Step 3 : Enjoy the Theme!
Pick a theme that you really enjoy. For me, as I mentioned above, I love dark elements and witches and all things pumpkins so that's the vibe I go with and I love enjoying it in my home for the month of October.  It's great to be able to really enjoy your decor after you spend so much time putting it out and finding the right assortment of objects.
The Final Result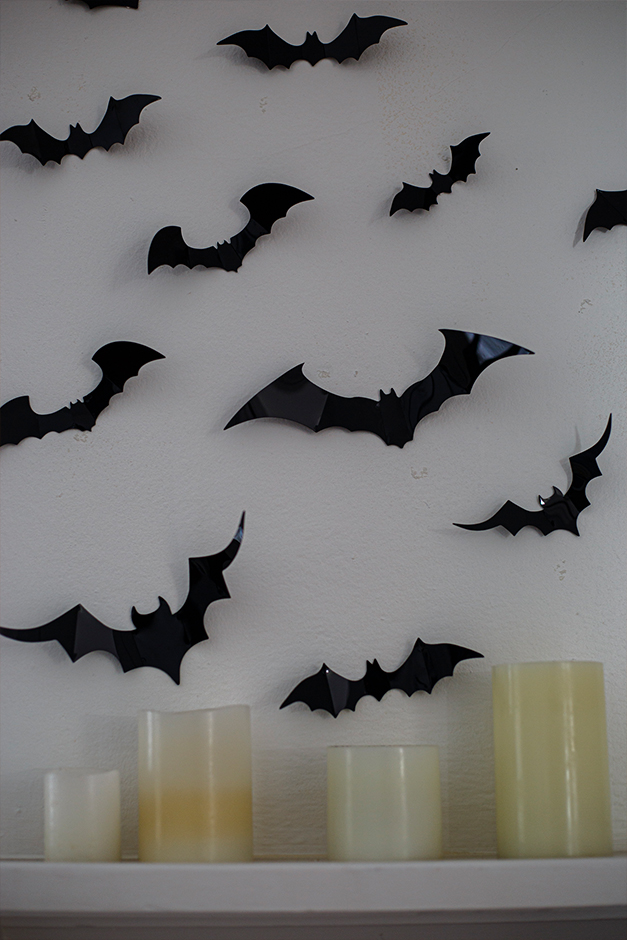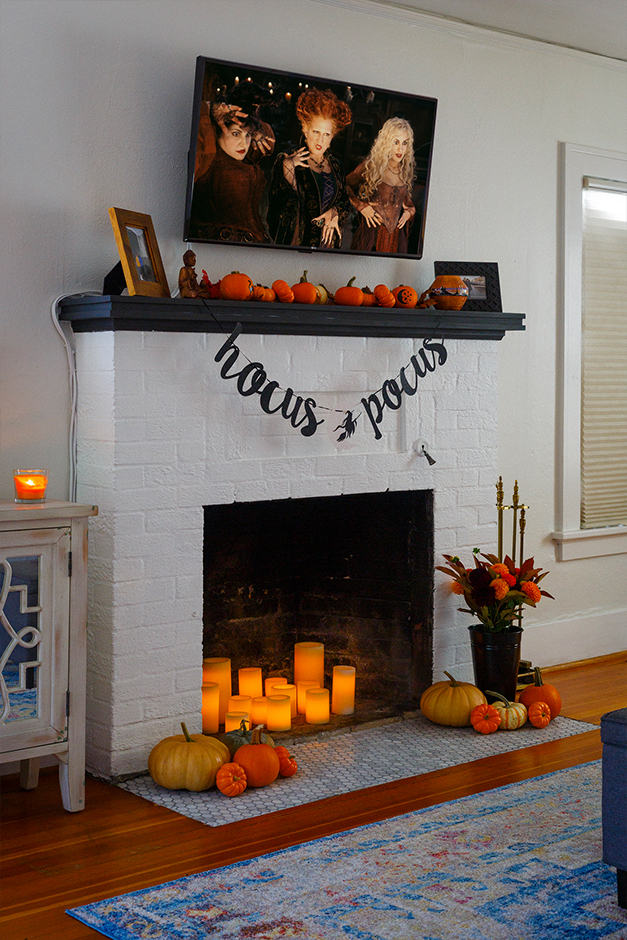 All the Items We Chose for This Space
These are the touches in this space that we purchased to do this renovation project:
Pumpkins – I buy mine at my local Farmers Market!