Buffets in Las Vegas are a dime a dozen, but when it comes to high-end buffets, the Bacchanal at Caesar's is the one to beat.  With an incredible array of different types of foods, it's a feast!
LOVE
Roast Meats – I love a good roast so the roast meats section of this buffet was perfect for me.  I tried the Prime Rib, the Wagyu Beef Roast and Beef Tenderloin and all of them were delicious.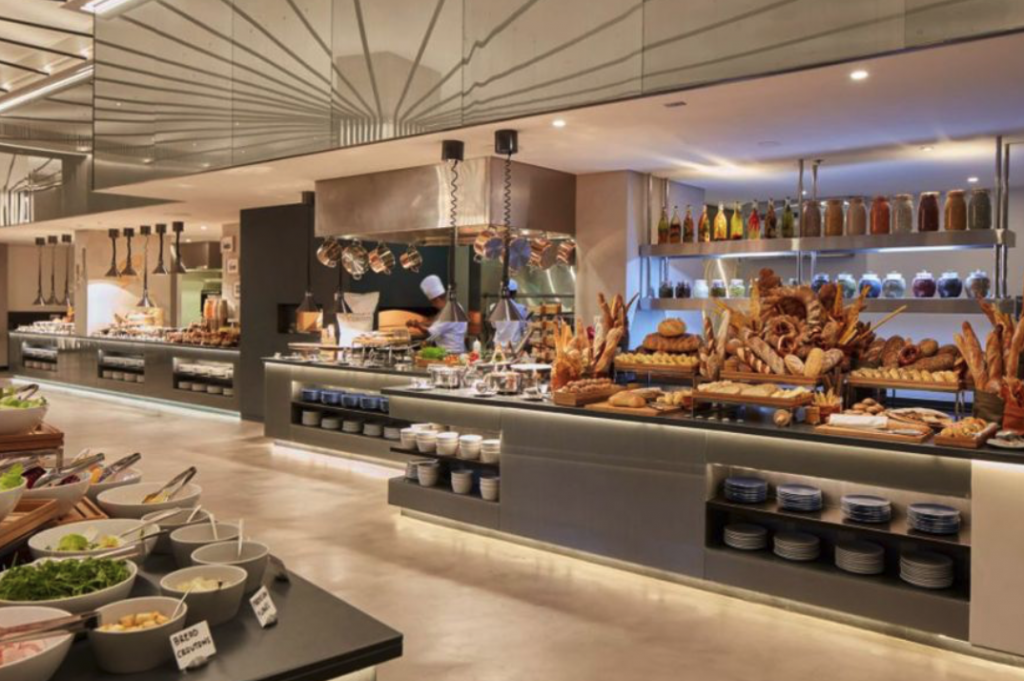 Shrimp Cocktail and Crab Legs – I had a large helping of shrimp with cocktail sauce that usually costs $25 ordering it in a regular restaurant and it was delicious.  I don't eat crab but people had plates upon plates of crab legs so if like it, it might be a great feature to head here!
Dessert Bar – The dessert bar at this buffet was pretty spectacular, from gelato and sorbets to chocolate lava cakes.  I tried about 5 different things and each bite was delicious and super fresh.
DIDN'T LOVE
Kind of like Disneyland to Enter – It's kind of a production to enter the buffet although I think that's pretty standard for most buffets in Vegas.  First you wait in line to pay.  Then you wait in line to be seated.  Then you wait in line for food.  It's a lot of Iines, so just know that up front.
NOTES TO KEEP IN MIND
$65 per person for dinner – We felt like for us, that price was pretty good considering what you're getting.  I probably made it more worth it than Nick as he didn't have any of the seafood or meat roasts.  My dinner with the roasts and shrimp cocktail alone would have been $70+ at any restaurant nearby so I felt like I got my money's worth.  But if you're not a seafood or meat person, that price might not be worth it for you.
Photos via Caesars.com.
Headed to Las Vegas?
See more of my content on Las Vegas.