We've eaten here twice and both times it has been incredible.  The menu here is an amazing mix of Chinese and Mexican foods and no matter what you order, it's bound to be wonderful!  Plus the restaurant itself is designed so fun that the whole experience is great from start to finish.
LOVE
Tableside Guacamole – I'm a sucker for table side guacamole made at your table and the bowl of it we had here was excellent.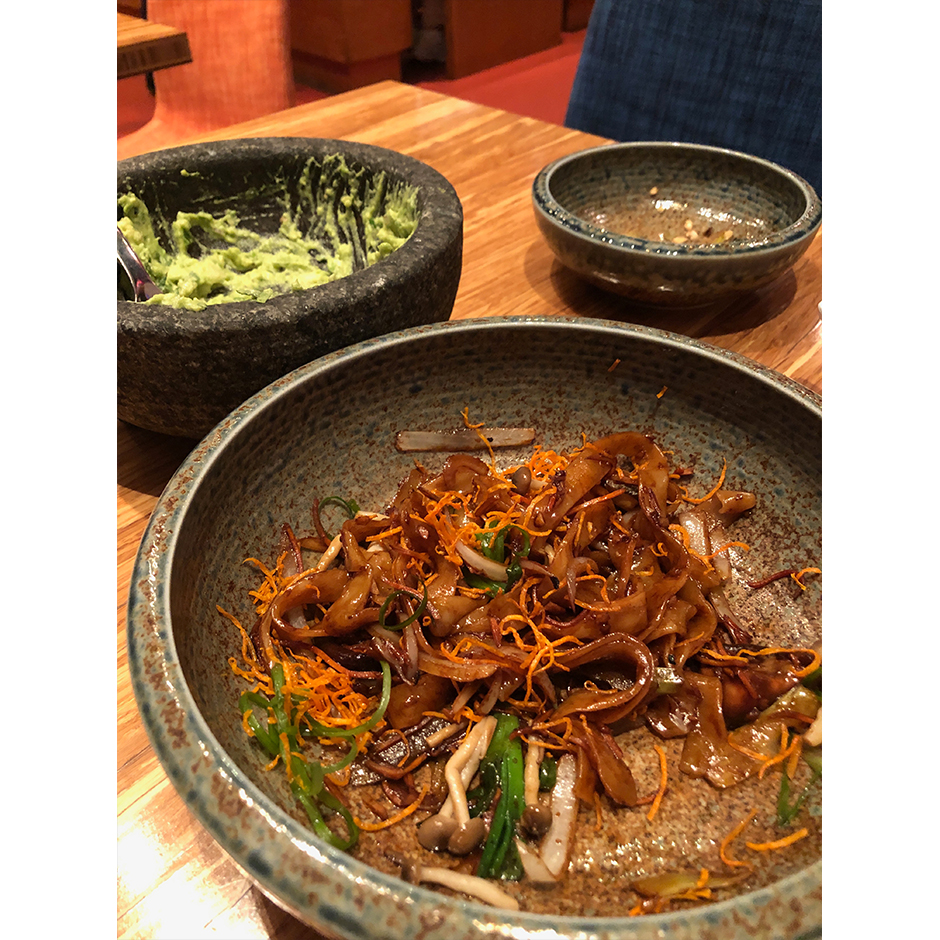 Design + Atmosphere – The inside of the restaurant is designed beautifully and has a really cool vibe.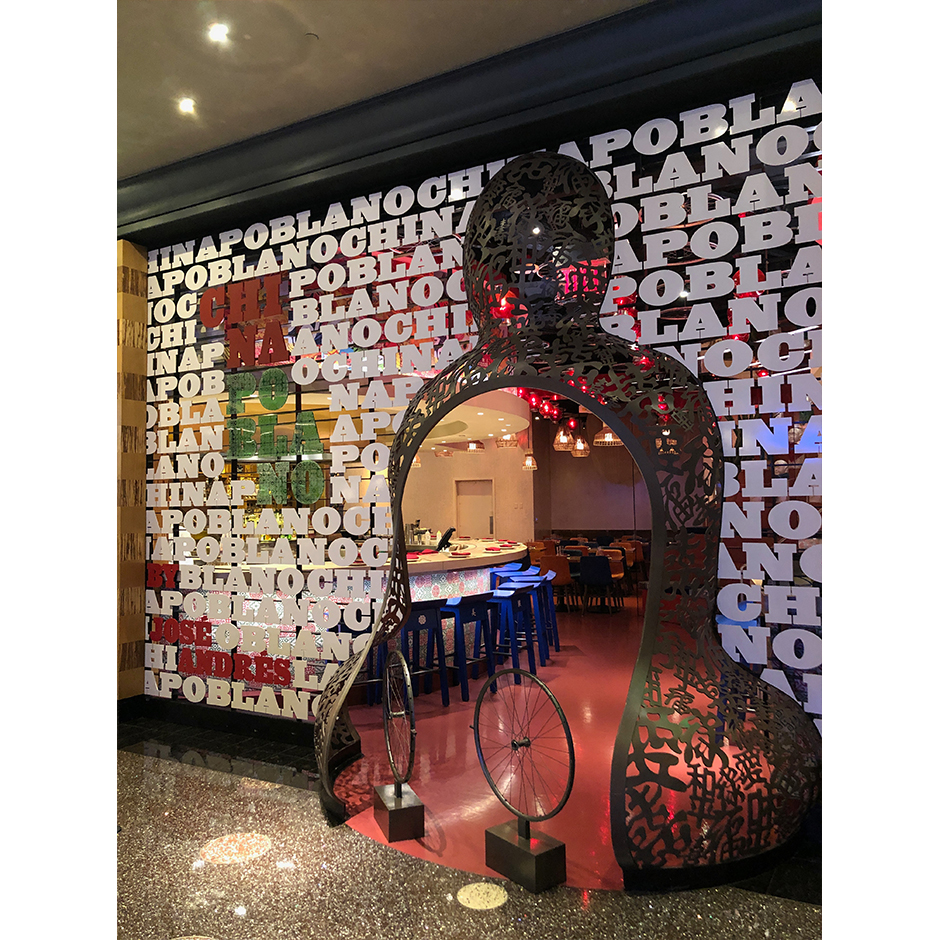 Food Quality – We ordered everything from dumplings to noodles to chorizo and potato sopas and everything was so delicious and really quality food.
Accommodating for Dairy Free Requirement – From start to finish, our server was amazing at helping me accommodate being dairy free.  She would bring the cheese on the side or when we ordered dessert that had whipped cream, brought it separated from the rest of the dessert.  They made it super easy to feel like I was eating dairy-free the whole meal.
DIDN'T LOVE
Nothing!  This was the second time we've eaten here and it was wonderful from start to finish.
NOTES TO KEEP IN MIND
Make a Reservation for a Better Table – We did make a lunch reservation and noticed that we got a much bigger and more exclusive table than people that didn't have a reservation, so it might be worth making one on Open Table before you go.
Headed to Las Vegas?
See more of my content on Las Vegas.