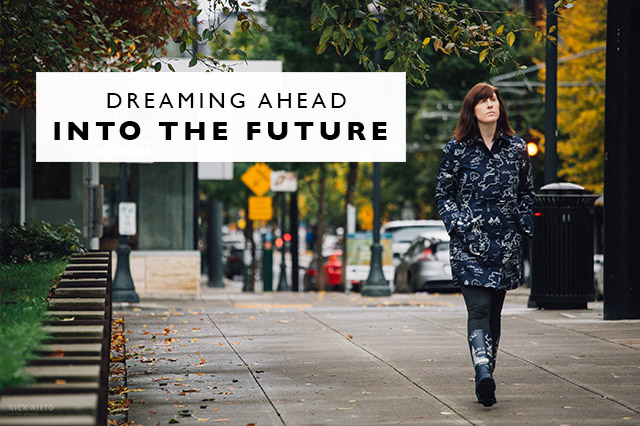 I turn 30 tomorrow.  And as with any big milestone, I've spent a lot of time in the preceding days to this birthday thinking about what turning 30 actually means to me.  Some people hate getting older, some people dread milestone birthdays.  For me, I'm actually really excited to be 30.  I've always felt like somewhat of an old soul, like my age never really fit with my personality.  Finally I feel like I'm at a point in my life where my age fits.  30 feels good.
I actually had a different post written for today that I had prepared a while back but when I read it back, it just didn't feel right.  Sometimes I think the tiniest moments can change us, can make us feel something different.  And even that post I had written a few weeks ago, within that time period, I somehow feel different.  Sometimes life has a way of moving us deeply without us even being truly aware of it.  Something in the lead up to this milestone birthday has changed me.  And even though I can't fully put it into words, I feel different.
So as I turn 30 tomorrow, I will relish in the small moments, the insignificant ones, the ones that change us.  The ones with people I love, the ones watching the colors change in the Autumn leaves, the ones wandering through my city in the early morning hours or the ones spent doing what I love.  The scary truth about life is that we're not promised tomorrow, we're not promised 30 or 40 or 50.  The most important part of our lives is taking in each and every moment, no matter what age or milestone birthday… in the end, those moments all matter and put together they build a life, they build a person.  And at the end of the day, no matter what age, I just want to be someone who helps others, who follows my heart, who stands up for those who can't stand up for themselves and to fight for what I believe in.  At the end of the day, I just want to take in the moments, to live each day, each year on this planet to grow and dream and learn and fully live.
I kept thinking in the months prior that 30 would be this huge thing but in reality, I've come to realize that while I'm really looking forward to 30, I'm also so content and fulfilled in my life at 30 that no matter what comes ahead, I'm already happy and age really is just a number.  But every milestone birthday is another reminder to take a look at our lives and to fully embrace where we are, who we love and where we are headed.  So as I enter a new decade of my life tomorrow, I'll savor each moment, appreciate the past but constantly be dreaming ahead into the future.