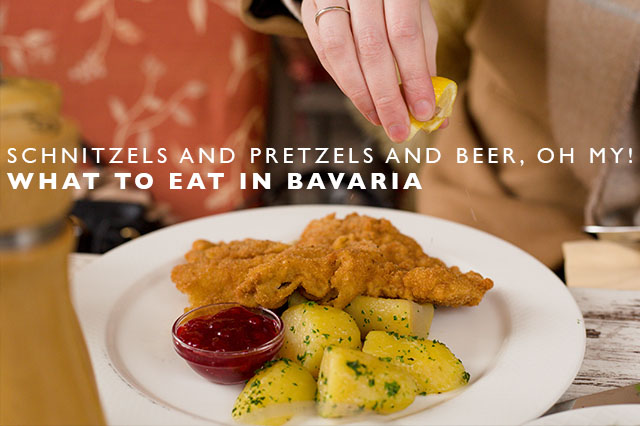 I was so excited for the food on our recent trip through Bavaria and Austria that I told Nick for days on end as our trip was approaching all about the food I was going to eat the whole time we were there.  And let me tell you, I had more food on this trip than perhaps any before.  The food in this part of the world is right up my alley and I couldn't help myself!  So if you're headed to Germany (and Austria too!) here's what to eat in Bavaria to your heart's content!
Weiner Schnitzel
As one of my all time favorite dishes, I had this about 4 days out of our 7 day trip.  You won't get Weiner Schnitzel anywhere in the world that tastes as good as it does in Germany (and Austria).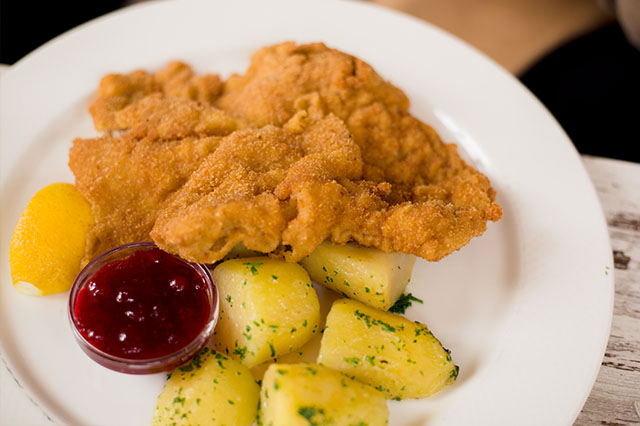 Apple Strudel
As my all time favorite dessert, I did not skimp on the apple strudel while in Germany.  My favorite way to have it served: with vanilla sauce and a heaping dollop of whipped cream.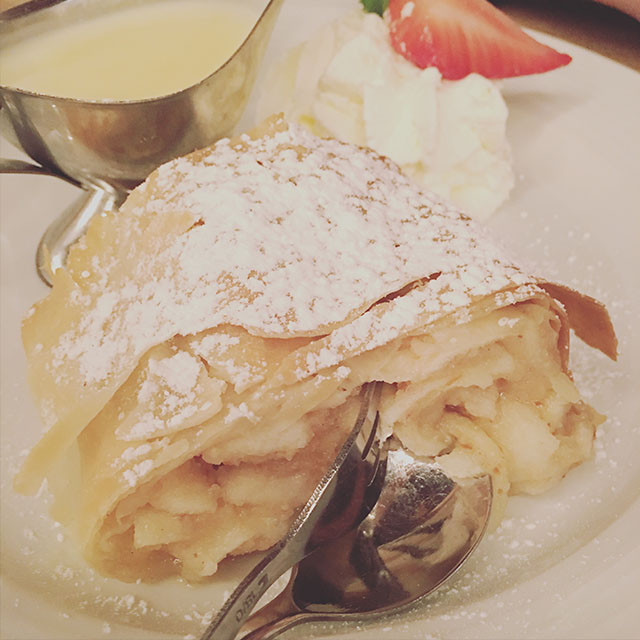 Spaetzle
I love spaetzle and while I only had it our last night with a veal stew, it might not have looked very amazing but it tasted fantastic!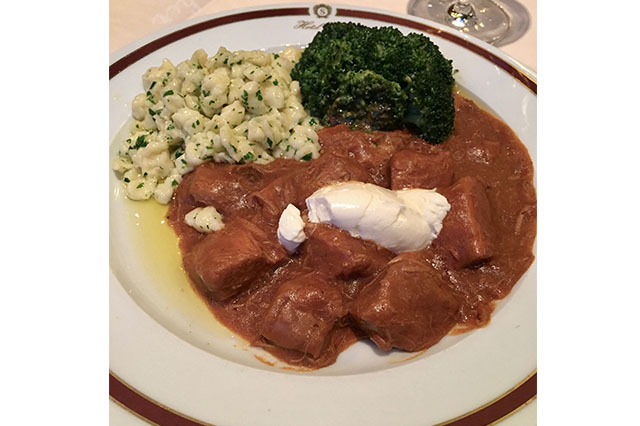 Pretzels
Pretzels are one of my favorites so we had lots while in Germany!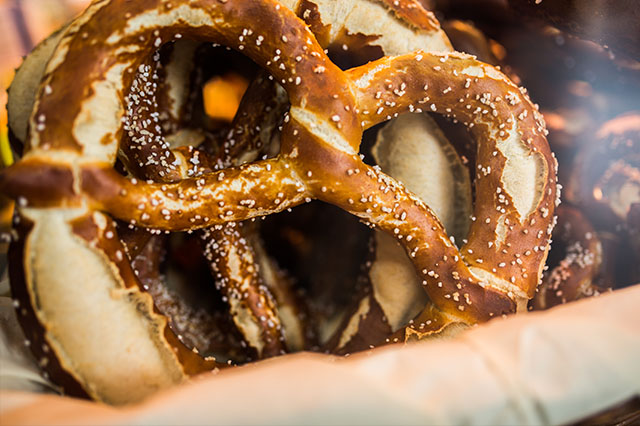 Beer
Living in Portland, we have amazing local beer and while I'll have a glass of beer every once in a while (usually the darker varieties like a Porter or a Stout), I tried out 2 of Munich's local beers our first night there and have to say they were pretty damn good!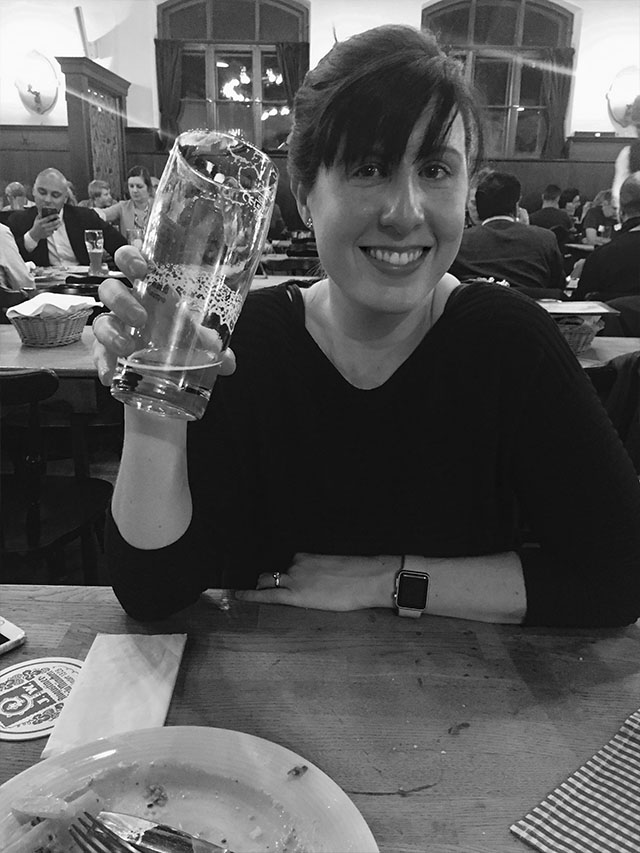 Pastries
We were in awe of the amazing displays of pastries all over Munich and indulged more than once!

Traveling to Germany?
See all of my posts on the country here!