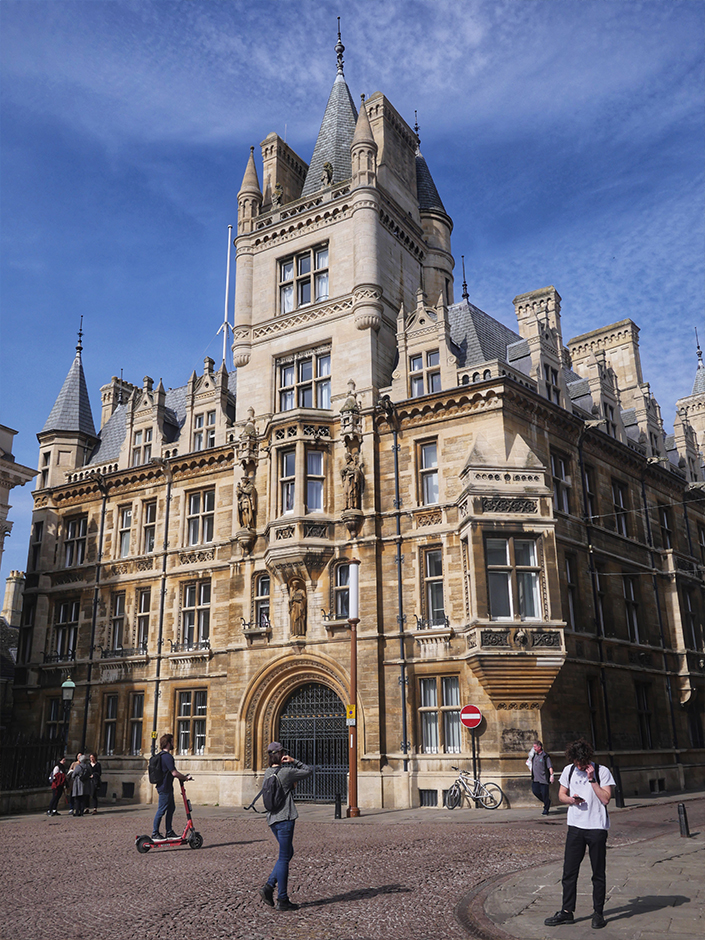 While most of our trips through London are shorter en route to other locations, this time we had several days just in the city itself and when we were planning the trip, we really wanted to incorporate a couple day trips into our itinerary.  One of the places I've been wanting to get to for a long time is beautiful Cambridge, home to the famous Cambridge University.  After exploring Cambridge on a daytrip from London, I can say this is a quick and easy way to visit a new place that's only about an hour train ride from London.
We purchased our tickets for the train the night before and I purchased tickets that could be used on any train to Cambridge and back to London, making it a little more open-ended on our times.  The trains from London to Cambridge left from St. Pancras, one of the main rail stations in London, and were open seating.  We arrived at the train station that morning, grabbed breakfast and a coffee and then jumped on the next train to Cambridge.  On the way, our train stopped at several stops along the way, but on the way back, it was a direct and was under an hour, so it really just depends on which train option is there when you need it for timeframe.  But either way, the ride was simple and easy.
Once you arrive in Cambridge, the train station is about a 15 minute walk to the old town city center.  It's an easy walk and we did it both ways when we arrived and when we left.  Once you make it to the city center, there is so much to do between shopping and restaurants and see Cambridge University which has several "colleges" throughout the city. Each college is it's own department and every building is really unique.  We honestly just wandered around on foot and took it all in, then stopped right in front of the main Cambridge buildings for a lovely lunch outside complete with lemon sorbet and just people watched for a while as the weather was amazing.  All in all, I can't recommend Cambridge enough for a day trip from London.  It was easy to get to, really charming and felt entirely removed from London for a bit!