I've explored Dublin twice now and both times I've found the city easy to explore on foot and in a fairly short time frame.  My first visit was in November and my most recent one in July, so regardless of weather, you'll find it's easy to get around this famous Irish city!  Dublin is fairly small in terms of its city center so you'll find that you can see a lot in a short amount of time.  Exploring Dublin in a day is pretty easy to do and here's what I would recommend!
Start at Trinity College
Start your day with a booking to explore the Library at Trinity College as soon as it opens and then wander the grounds of this beautiful university.
Grab coffee and a vegan donut on King Street
Next, head down Grafton Street and turn right on King Street for a delicious vegan (or non vegan) donut and coffee for breakfast at The Rolling Donut.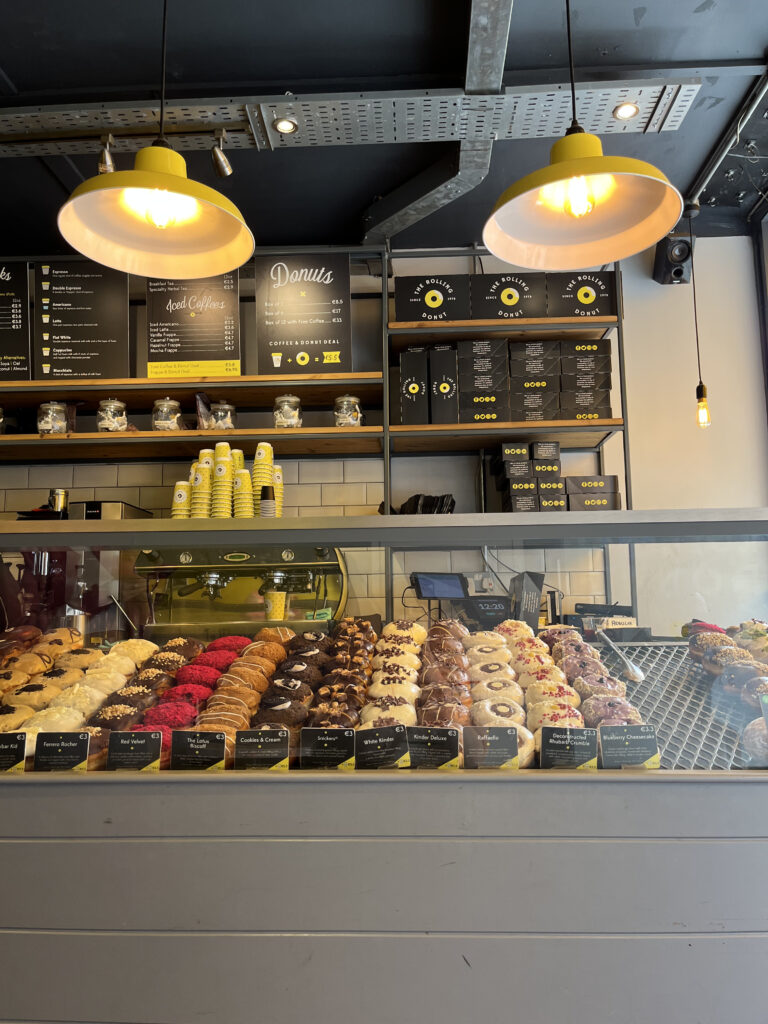 Wander through St. Stephen's Green
Head back out after you've had your fill of delicious treats and wander through this beautiful park.  No matter the time of year, it's a beauty.
Meander back toward the River Liffey and Grab Lunch South Great George's Street
Then head back toward the river and stop at any number of amazing restaurant on South Great George's Street.  From Asian food to Italian to pub food… there is everything you could ever want in this area.  Bonus points, sit outside if the weather is nice!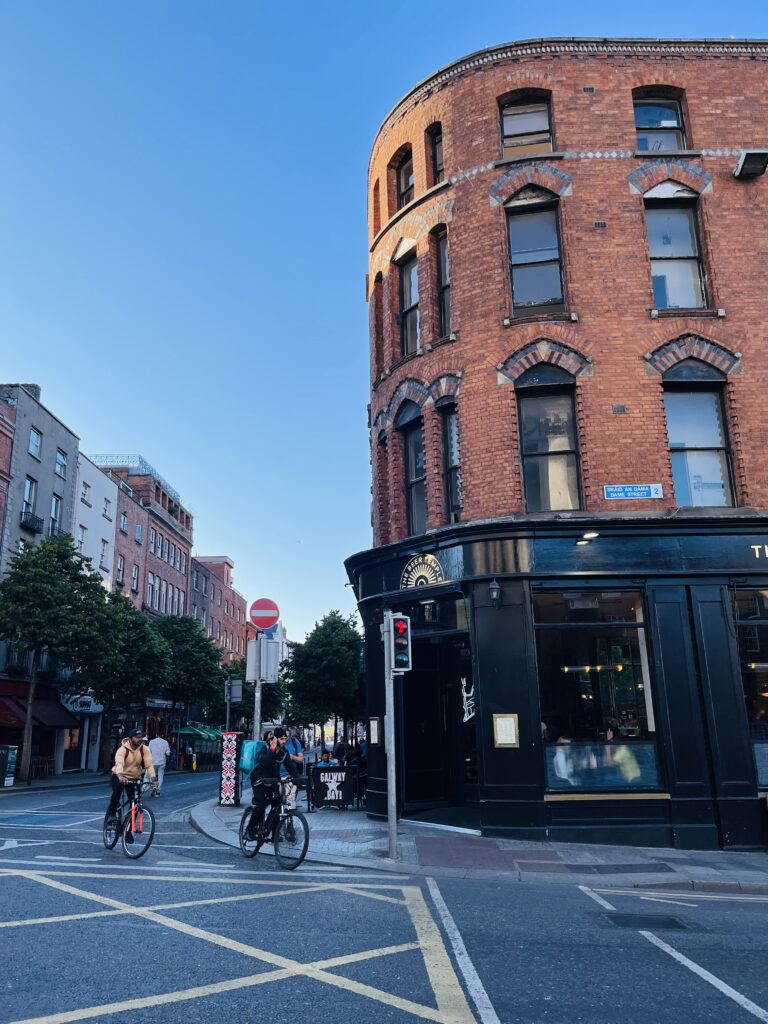 Wander through Fallon & Byrne and buy a Shopping Bag
This beautiful grocery store is a favorite in Dublin and years ago, we bought one of their reusable bags and it's been our favorite all these years later.  So when I was going to be back in Dublin, I knew I had to pick up a couple more and they are well worth it!
Then head to the Temple Bar Pub for a Photo Op
The Temple Bar area gets busy in the evening, but in the afternoon, it's just a pretty old area of the city.  Get your photo of the famous Temple Bar and then head on your way.
Wander the bank of the River Liffey
The Banks of the River Liffey are beautiful and you'll find colorful houses and beautiful viewpoints of Dublin.  Take your time and spend the afternoon wandering the river.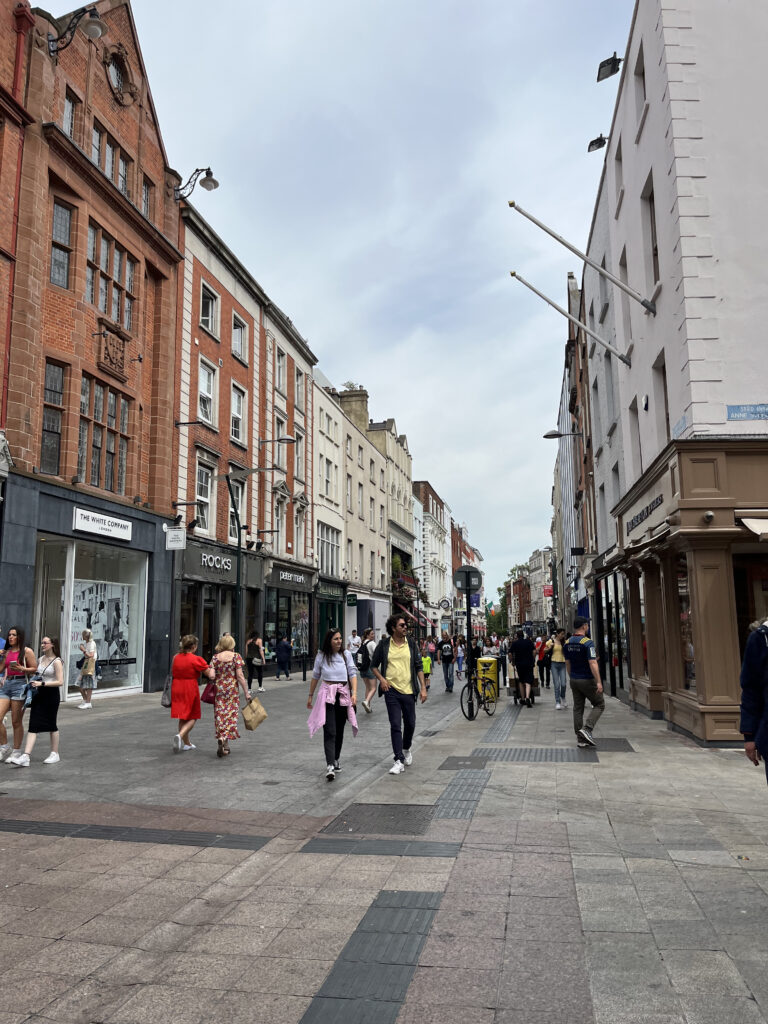 Circle back to Grafton Street and end your day shopping
And finally, head back to Grafton Street and end your day with a little shopping!  All the best British and Irish stores on on tap on Grafton Street so stop by and enjoy some retail therapy.