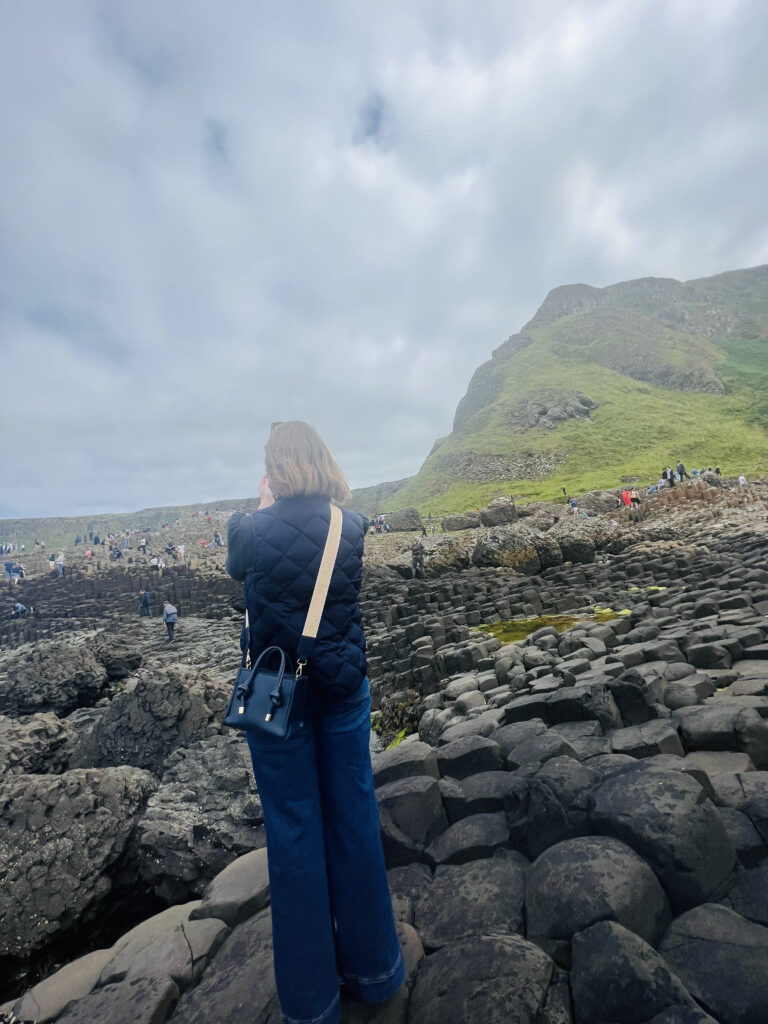 Outfit Details:
Ann Taylor Puff Sleeve Sweatshirt (similar) | J Crew Navy Vest (similar) |
Zara Purse (sold out) | Anthropologie Wide Leg Jeans (similar)
After a first visit to Northern Ireland a few years ago, I was pretty familiar with the more-often visited areas of this part of the country but this trip I ventured a little further into Northern Ireland into a lot of very local spots. After a second and deeper visit, here are my must see spots in Northern Ireland and the areas that you just have to see when in this part of the world.
Belfast
I actually really like Belfast and it's quickly become one of my favorite cities in the UK.  It's got a somewhat grungy vibe but feels like a very cool little sister to some of the more famous UK cities.  From restaurants to shopping to site seeing, Belfast has it all!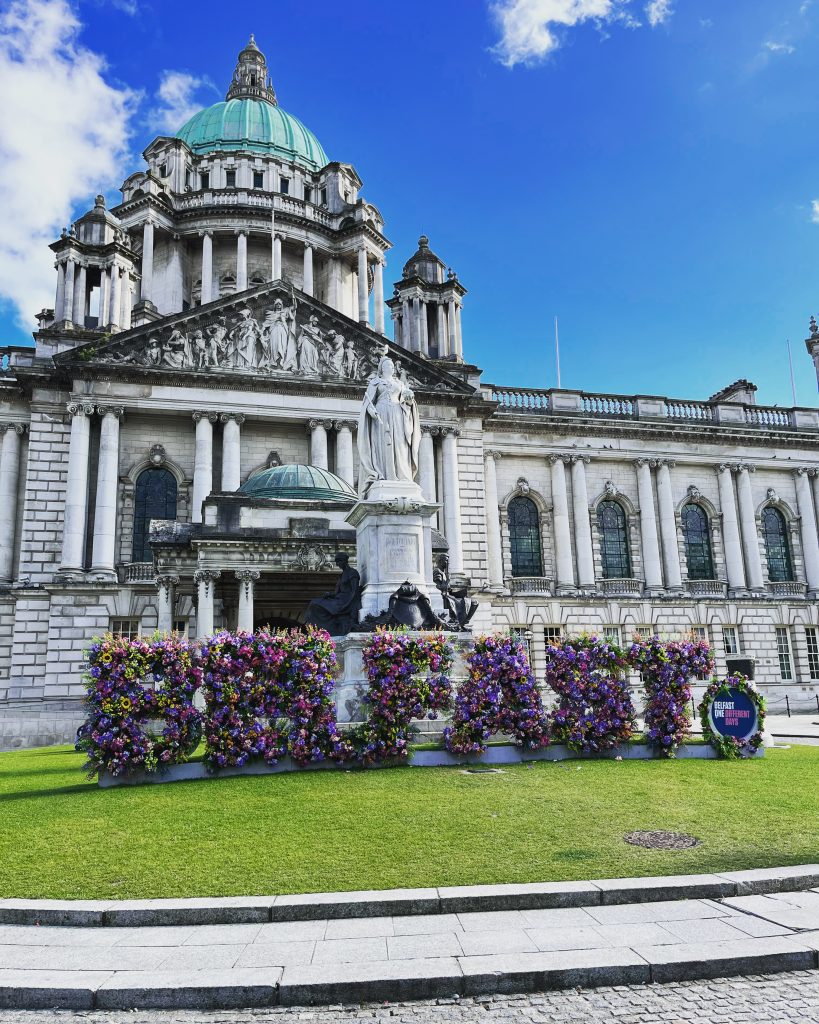 Giant's Causeway
This gorgeous stretch of coastline on the Northern part of the country is well worth a visit.  You can book your ticket upon arrival and then walk down to the coast.  It's gorgeous and has a really rich history with stories about giants, plus you get really beautiful views of the landscape here.  Don't miss their gift shop either!  There are some really cool and unique items in there.
Bushmills
This tiny town a few minutes away from Giant's Causeway is always a favorite stop of mine – particularly lunch at the Bushmills Inn which is so picturesque!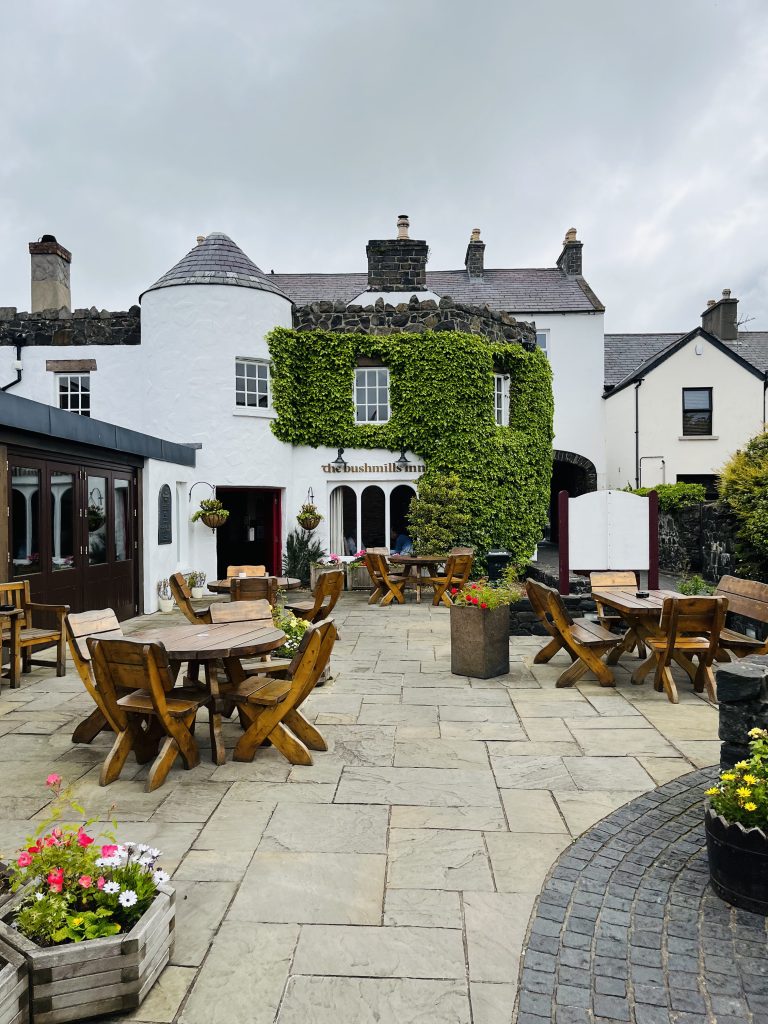 Kilkeel
This trip we visited a lot of areas that my great-grandfather was from and he grew up along the Eastern coastline near Kilkeel.  This part of the country was alive in the Summer months and the coastline was breathtaking as we drove the ring road down into Ireland and back to Dublin.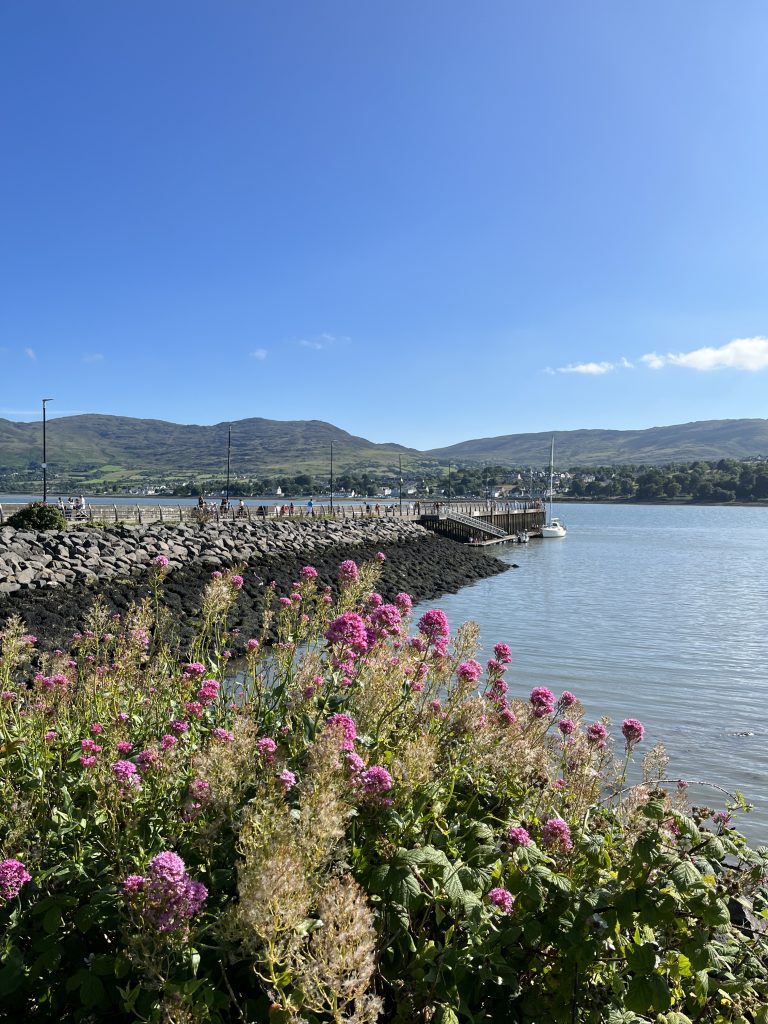 Warren Point
Another famous city, known commonly as a stronghold of the IRA, this is right on the border of Ireland and Northern Ireland and in fact, you can look out over the water and see Ireland just on the other side.  A beautiful coastal town, Warren Point was such a cute spot to make a stop in on your drive.
Traveling to Northern Ireland?
See all of my posts on the country!