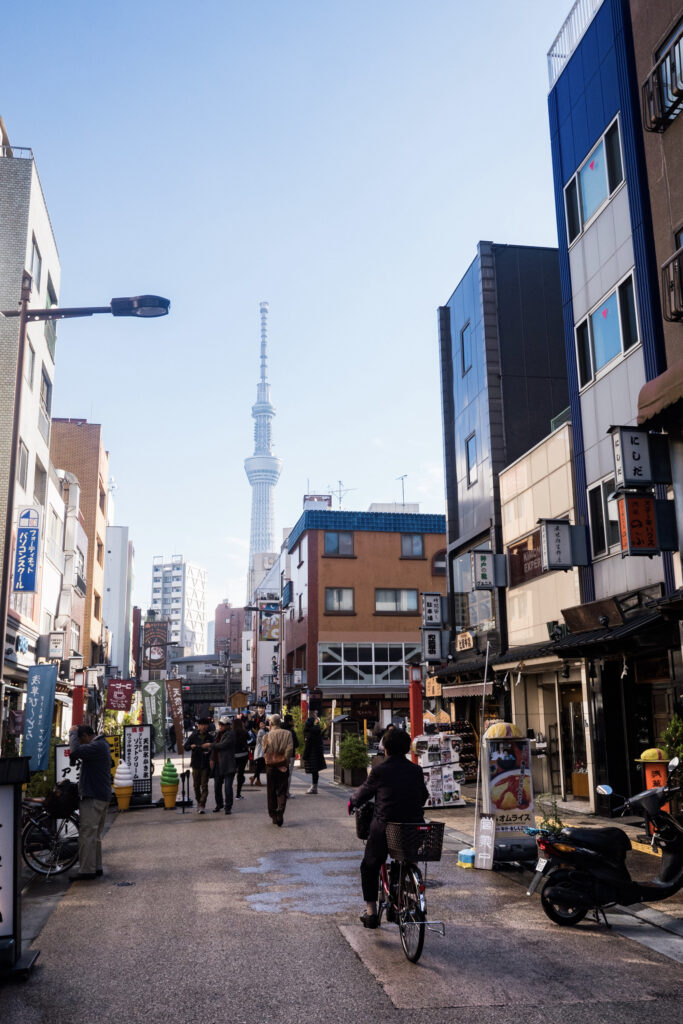 While in Tokyo, we spent 4 days exploring many of the neighborhoods of the city trying to get a good sense of the city and the layout.  Each neighborhood we ventured into seemed different and even in such a large city, each felt very unique which we loved.  During our 4 days in Tokyo, here's a neighborhood guide to exploring Tokyo in the areas of the city we saw during our time there.
Ginza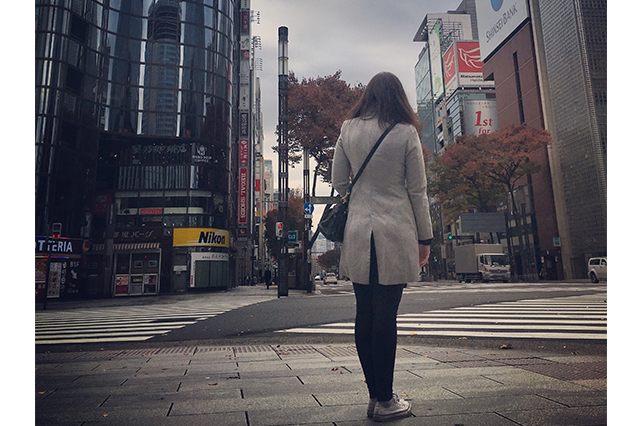 For a colorful and busy area of Tokyo, Ginza has a lot of charm.  From huge colorful signs to crazy crowds, this area is well worth seeing both in the early morning when it's quieter as well as later in the day when the lights come on and the crowds come out.
Chuo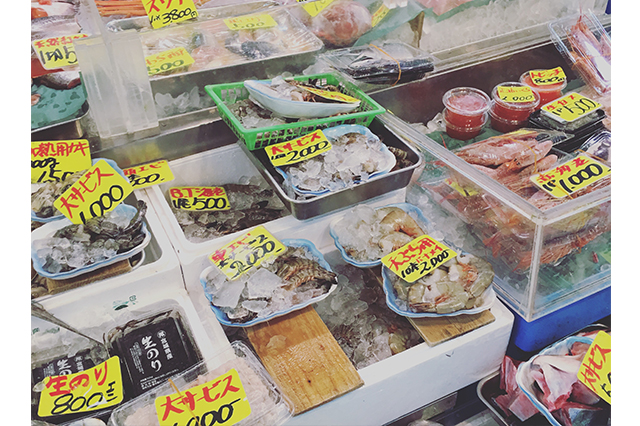 While this waterfront district actually incorporate Ginza within it, perhaps it's most famous landmark is the Tsukiji Fish Market which is a large tourist draw.  Wander through the fish market early in the day to see the best options on display and to beat some of the crowds.  And while you're there, try one of the fresh scallops that are sold throughout the stalls!
Chiyoda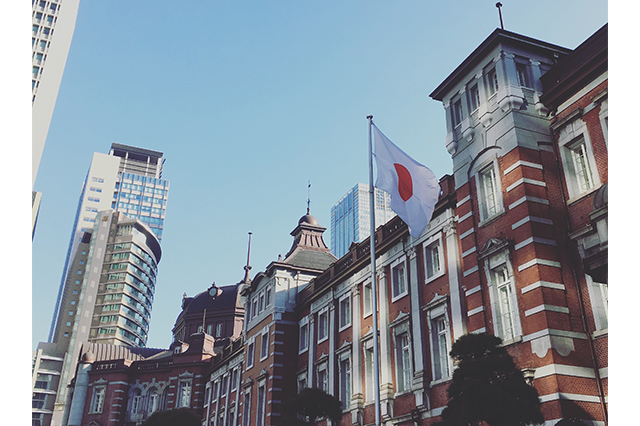 This area of Tokyo mainly incorporates the area around the Imperial Palace and surrounding high rise areas as well as the main Tokyo Station.  We stayed in this area for its central location and loved the clean and organized feel of the area.
Shinjuku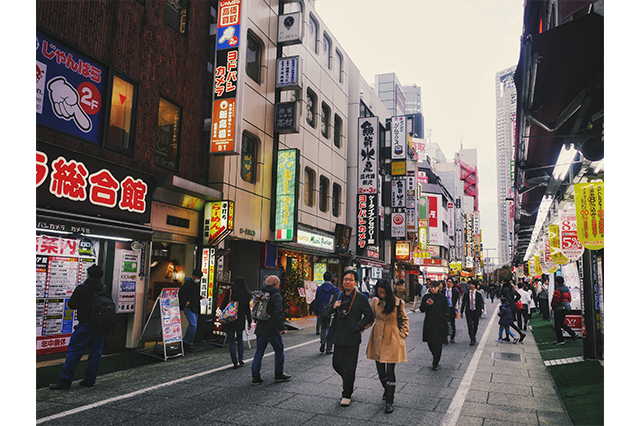 For shopping and people watching, this is for sure the area you want to head to.  Shinjuku is what you totally expect Tokyo to be and it also seemed to have a much younger crowd that that of Ginza and Chiyoda.  The streets are packed together filled with shops and restaurants and everything is on offer here.
Shibuya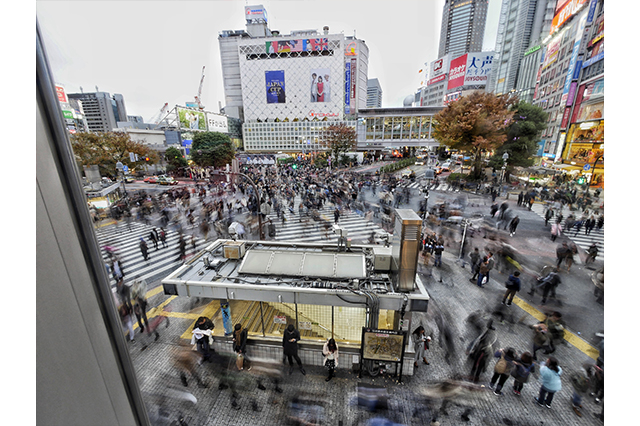 To see and cross the famous Shibuya crossing where thousands of people cross the street at once, head to Shibuya.  This is also a shopping area with lots of shopping and restaurants but the best view of the famous crossing is from the Starbucks on the corner!
Bunkyo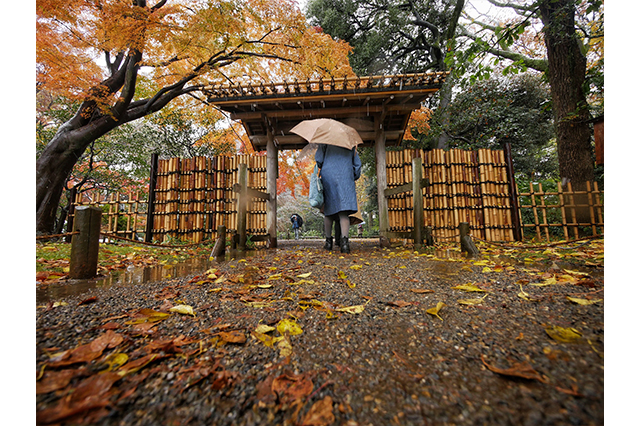 We headed up to the Rikugi-en Garden one day during our trip (and caught it in the rare snow we had) and loved seeing this more residential and quieter area of Tokyo.  Bunkyo is filled with residential areas and a couple universities, offering a quieter version of some of the Tokyo neighborhoods.
Asakusa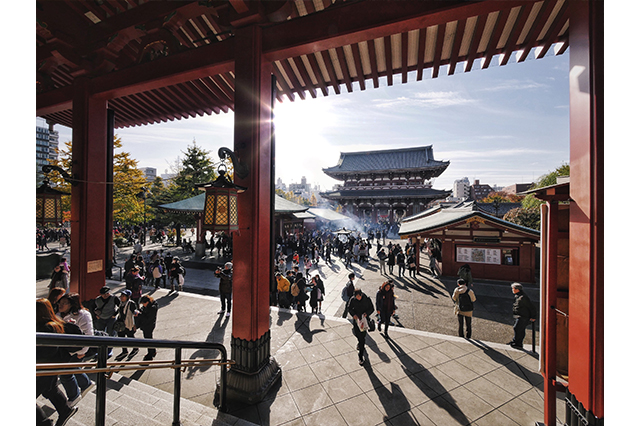 We spent our last day in the Asakusa area of Tokyo and it was one of my favorites.  A quieter, older area of Tokyo, Asakusa has a unique vibe.  Also hope to the famous Senso-Ji Temple, Asakusa is somewhat more eclectic and laid-back than some of the other areas of the city.
Headed to Japan?