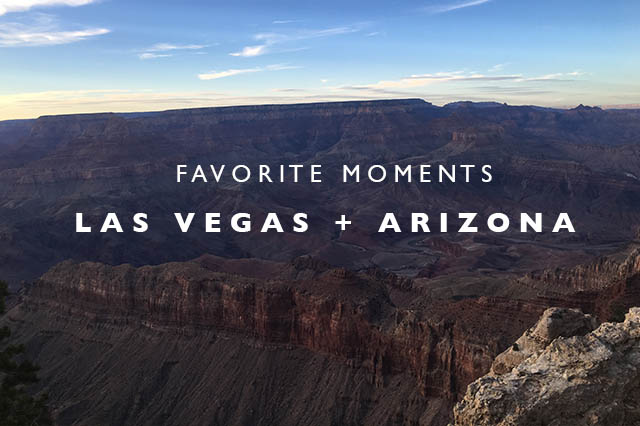 We just got back from our long weekend to Las Vegas and Northern Arizona and after a great weekend of travel, I actually had a hard time narrowing it down to these favorite moments on this trip.  I can't recommend this area highly enough and I know we'll be back to visit again in the future.  But for now, here are my favorite moments from our long weekend in the American South West.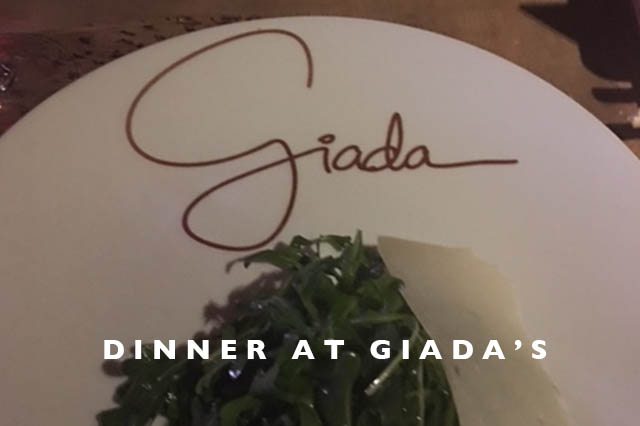 On the way down, we flew in to Las Vegas and spent our first night there.  After more times in Vegas than I can count, we were really excited to try out Giada's new restaurant there.  We had a late reservation for dinner Thursday evening and even though it was a lot later than we usually eat, we loved every minute of it.  From the table right next to the window overlooking the Strip to the incredible food, we were really impressed and I know we'll be back!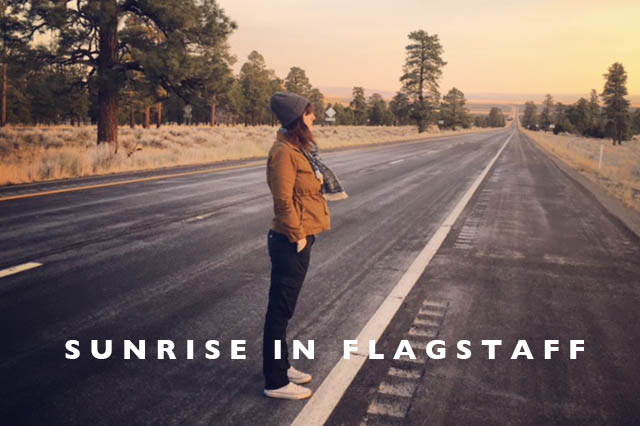 After arriving in Sedona late in the afternoon on Friday, we got up early Saturday morning to head up to Northern Arizona.  We had to be up in Page for Antelope Canyon at 10am so that meant we left Sedona before the sun rose to get on the road.  As we were passing through the outskirts of Flagstaff the sunrise was so pure and beautiful we pulled the car over on the empty road and spent a few minutes just taking it in.  With no one else on the roads, it was like we had the lovely colored sky all to ourselves.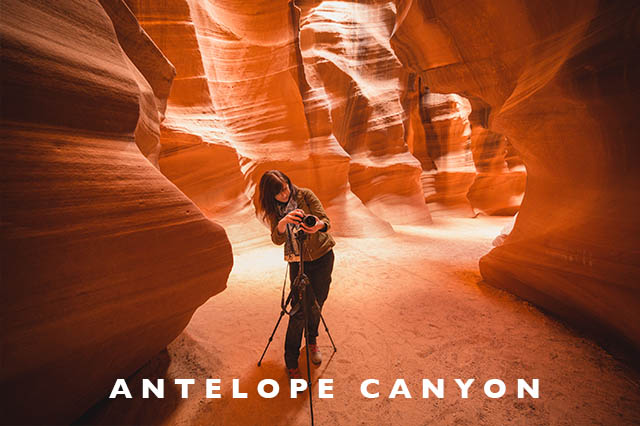 This was the part of this trip we were most looking forward to and it did not disappoint.  Our 10:15am tour of the canyon was perfect and walking through this incredible canyon with our great guide was such an amazing travel memory.  The walls of the canyon and the tiny slot openings are truly one of a kind and so breathtakingly beautiful.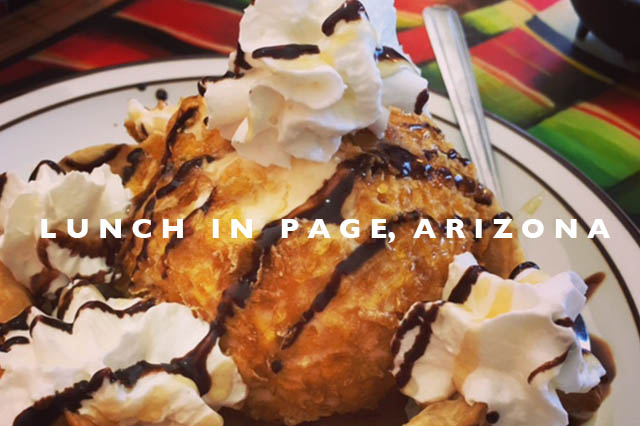 While this seems like such a stupid thing to include on a favorite moments list, I had to add it!  After our tour of Antelope Canyon, we were starving and headed the 6 minutes into nearby Page, Arizona.  We stopped at the first restaurant we saw which happened to be El Tapatio Mexican Restaurant and ended up having the best Mexican food we've ever had in our lives.  If you're in this area… Be sure to stop here and be sure to finish your meal off with their incredible fried ice cream!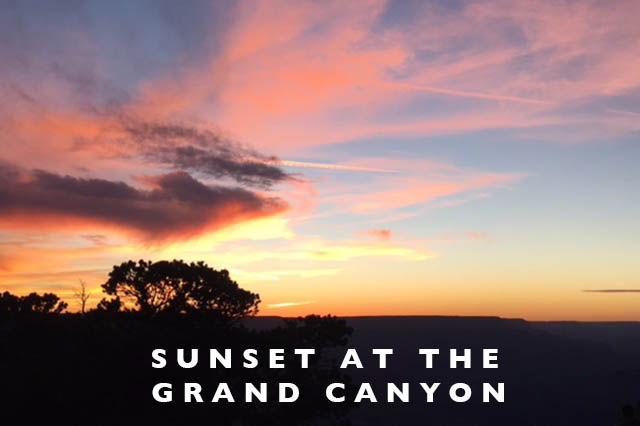 While Saturday was a long day of driving and seeing sites in Northern Arizona including Antelope Canyon and Horshoe Bend, we ended the day watching the sun set over the Grand Canyon.  Seeing the Grand Canyon in person is already an incredible thing – the sheer size of it is truly incredible.  But sitting there and watching as the colors spilled across the sky at sunset made it all the more special.
I can't wait to share more about all the amazing places we saw while in Northern Arizona in the days and weeks to come!