Each month we are scouring the globe for travelers near and far and interviewing them here in this monthly series called DESTINATIONS.  Here they share their tips for traveling to amazing destinations, how they got there, what to do when there and everything along the way.  Follow along as we share interviews with travelers all around the globe!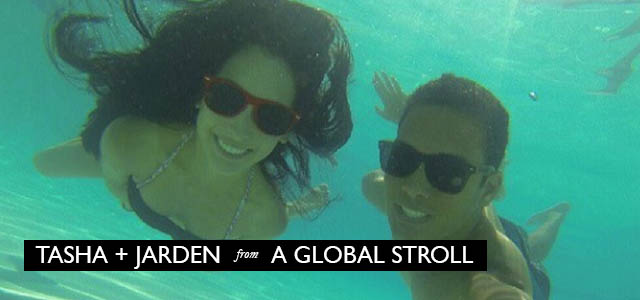 Where do you blog?
We blog over at A Global Stroll, showing our life in Hawaii and our adventures around the world.
Where can I connect with you?
Instagram | Facebook | Twitter
What destination are you sharing?
The uber romantic, Santorini, Greece!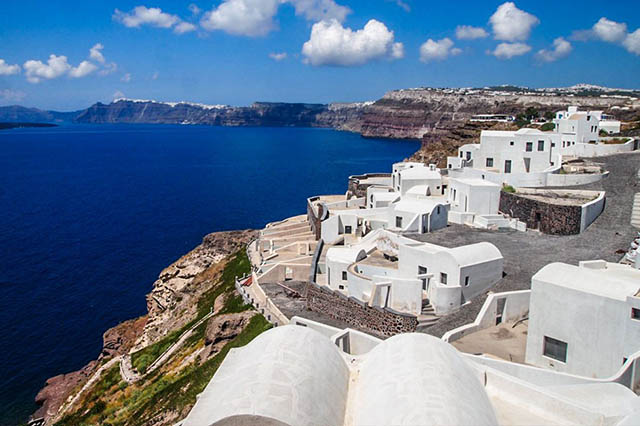 What made you choose this destination?
While Jarden was deployed, I had the mighty task of solo planning a two-week honeymoon. I tried to think of the most romantic international destination, and Santorini eventually won out as it kept popping up on my radar!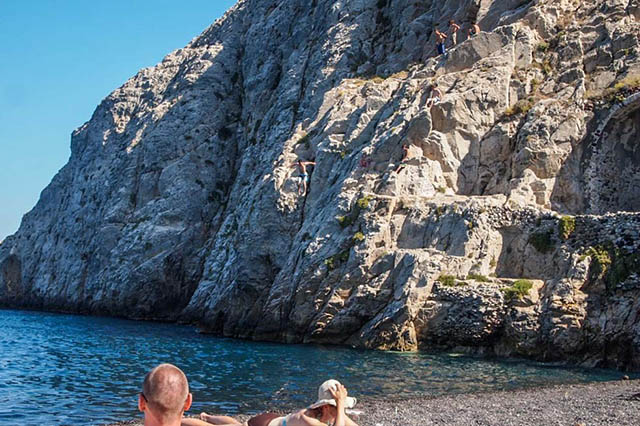 How did you get there?
Already a week into our honeymoon, we left Rome, Italy and jumped on a plane to Athens, Greece. After a couple nights there we took a ferry ride over to Santorini.
Where did you stay?
We stayed in a little bed and breakfast that I found on Trip Advisor, the Villa Rose located in Fira. It was our first bed and breakfast experience so we didn't know what to expect, but it turned out to be one of the best accommodations we ever stayed at! It was super affordable, clean, and the owner, Maria made us feel like family.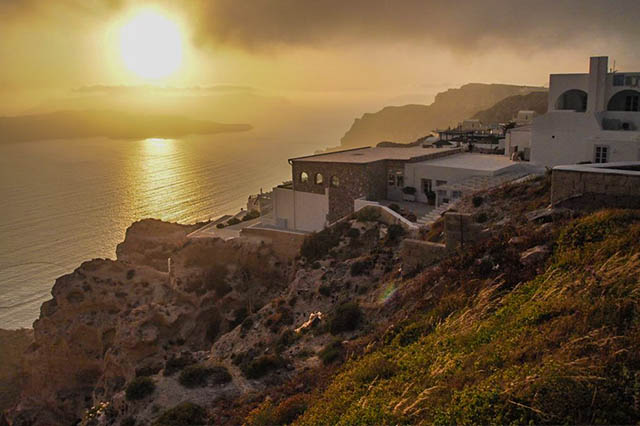 Tips for future travelers to this destination?
1. If you can, rent an ATV and use that as your island transportation! We used an ATV to get around and were able to discover so many amazing spots that weren't overrun with tourists. It also really added to that island feel; it was so much fun!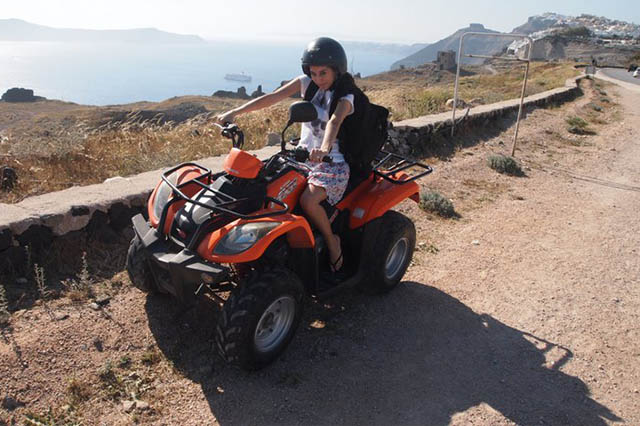 2. Definitely dive into the food scene; we had mind-blowing savory crepes, delicious greek yogurt, and even some of the best Italian cuisine we ever tried!  (Santorini is also known to have some of the best wine in the world!)
Tips for packing for this destination?
Sunscreen! Light airy clothing, sunglasses, a few swimsuits, and your camera of course!
Must see spots?
Definitely catch the sunset in Oia, you won't be disappointed! The black and red sand beaches were pretty unique, and of course scout out the best location for those caldera postcard views!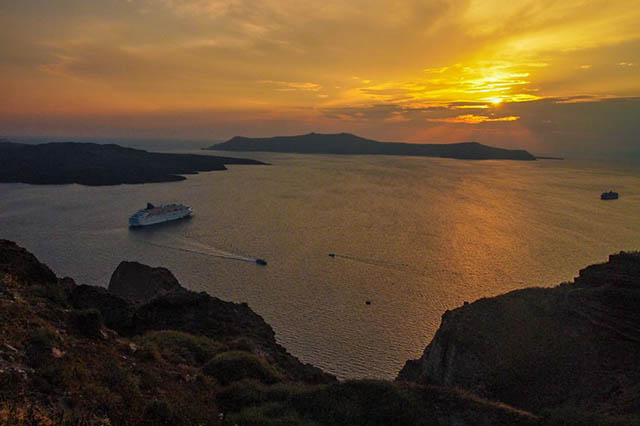 Final Tips for this Destination?
The people are so friendly and laid-back; the island lifestyle reminded us so much of Hawaii! Santorini is a beautiful island with gorgeous views, delicious food, and is such a great place to just chill and relax. Savor every moment!
Want to be featured in our Destinations Series?