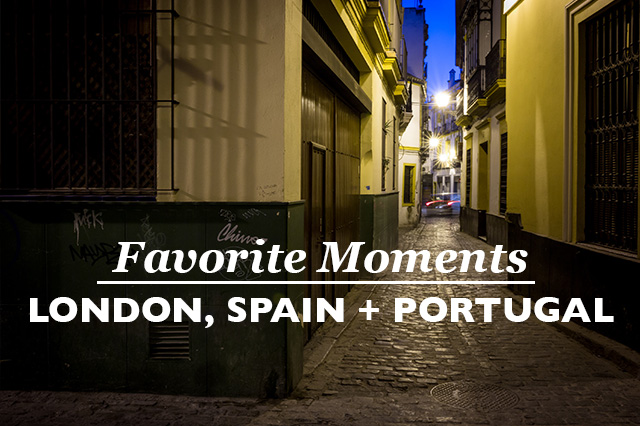 Every major trip we take, I like to record some of our favorite moments here on Land of Marvels, not only for my own reference to remember but also for all you lovely readers to see what we loved, what the best spots were and to help you plan your own amazing adventure.  We were blown away by how much we loved Spain and Portugal and fell in love with lots of things on the trip, but when it comes down to it, here's my top 5 favorite moments from our 11 days through London, Spain and Portugal.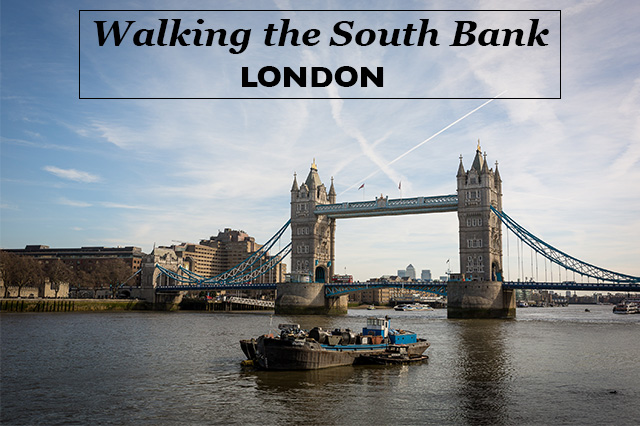 We've been through London many times and we use it often as a stop over in Europe.  We usually stay a couple days and try to see some new spots each time, but we had never made it over to London's Soth Bank until this trip.  I had of course heard about it for years, and now I know why.  With gorgeous views of the London skyline, this walk along the Thames is a fantastic way to get acquainted with the city.  We happened to have a gorgeous blue sky day on our walk and while chilly, it was insanely beautiful.  We made stops at the Borough Market and took in views of St. Paul's and the Tower Bridge and it was such a beautiful quintessential English day.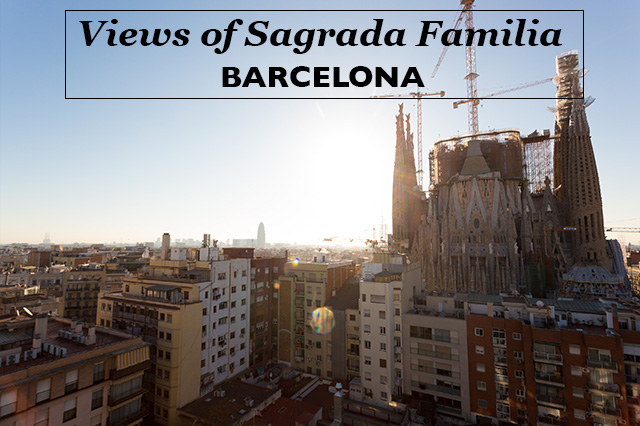 We arrived in Barcelona after dark and while we saw the view of Sagrada Familia from our hotel the night we arrived, it wasn't until the following morning when we opened our hotel room window shade and took in the incredible view of the church with our own eyes from our hotel room bed that we were completely blown away.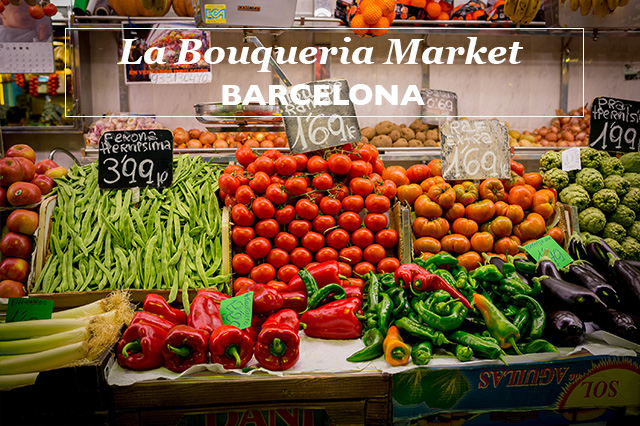 Nick and I love a good market in Europe and our afternoon at La Bouqeria market in Barcelona did not disappoint.  Filled to the brim with food of every kind, spices, meats, vegetables, fresh juices, this market was so inspiring and charming.  I longed to buy the meat to bring home and to collect as much of the fresh produce as I could.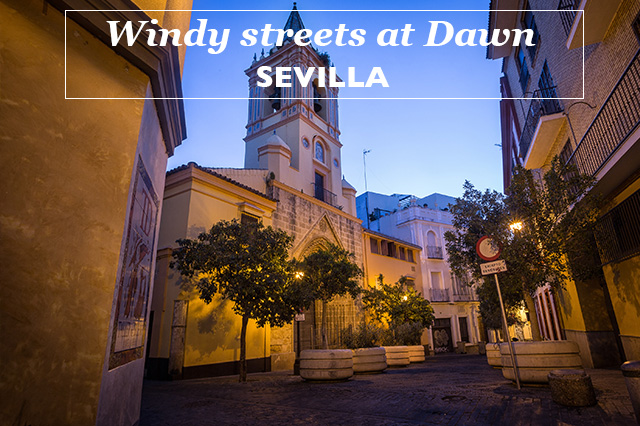 Sevilla completely stole my heart and the city will forever be so special to me, but one of my favorite moments there was wandering the windy streets of old Sevilla at dawn, before the street lamps turned off, before anyone was awake, before the dawn colors painted the sky.  The tiny streets with the deep navy blue sky overhead were pure magic.
Our final night in Sevilla, Nick and I made our way down to the river that dissects the city and picked a spot amongst the locals on the banks of the water.  We picked a spot and Nick set up to take some photos as twilight began to fade.  I sat there and watched the sun set beyond the horizon, taking in everything that was happening and in the moment, felt so grateful to be able to experience this incredible world we call home.
Traveling to Spain?
See all of my posts on the country!