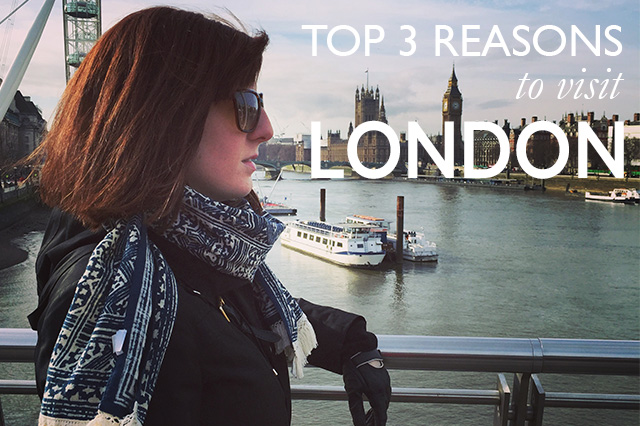 London is a place I've visited many times, it's a city that I know the layout of, that I know how to get around, that I know what to expect and yet, each time I visit, the city blows me away just a little bit more than I thought it could.  The famous UK city is home to so much, from famous people to gorgeous buildings to landmarks we all know to an accent we all wish we had, but the real reasons to visit London lay much deeper and they are perhaps the better reasons to visit this magical place.
An energy like no where else.
I love it when we travel somewhere and that place has a unique energy and a vibe all its own.  London definitely fits that category and exceeds it.  There is an energy in the city streets, cabs zipping past, locals heading to work and to tea and lunch every which way, the tube buzzing at rush hour as people come and go and a feeling that is just thrilling.  You want to be those locals buzzing about, you want to be on those platforms "minding the gap" as you board the tube, you want to be wrapped up in everything that is London.  The city's energy is all enveloping and there is no where else I've ever felt the vibe that is London and yet, there are also quiet moments at quiet spots in the city when you look around and are suddenly amazed at how the city seems to have stopped, just for a quick second, to let you catch your breath.
You can do a lot for free.
One of the things I hear all the time is how expensive London is but here's the thing, there is also a tremendous amount of things to do in this great city completely free of cost.  From hours meandering through museums to walks through Hyde Park at dusk to wandering the South Bank of the Thames and taking in the landmarks of London completely for free, the city is bursting with activities that are completely free to visit and experience.  Set your sights on wandering the neighborhoods, strolling along the Thames and taking it all in… those views are worth more than any tour you might find yourself spending money on.
Be a part of something.
I always find myself with a unique feeling in London… a feeling like just being there, just looking out over the Thames and Big Ben from the Golden Jubilee bridge on a chilly sunny Spring day or wandering through Borough Market or spending an evening at dusk meandering through Hyde Park is more than just the activity you happen to be taking part it.  Being in those moments in London evokes a feeling that you are part of something more, part of a city that is truly great, part of a history that is still being written, part of something….more.
When you book that visit to London, take a look at my hotel recommendations for the city here.
Headed to London?
Check out our London Travel Guide in the Land of Marvels Shop for only $5!