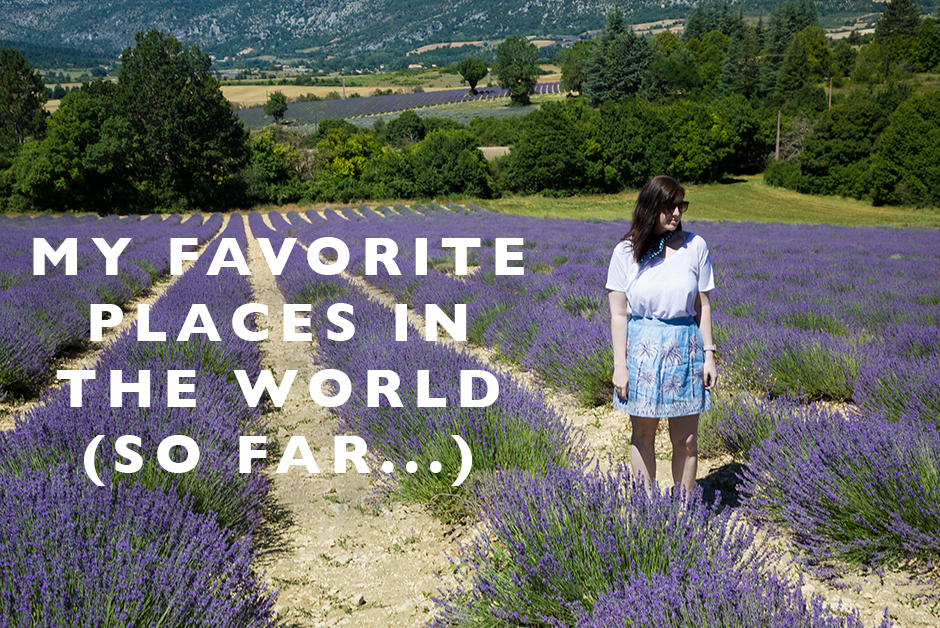 Last week I did a post on my Favorite Places in the USA and when I got to thinking about it, I don't know that I've ever done a post about my very favorite places around the world, for no other reason than just really liking certain destinations.  I get asked a lot by people, "where is you favorite place that you've been?"  And that question is so hard to answer because there are so many amazing places around the world that I've loved, and while yes, some tug at my heartstrings more than others (hello Paris), I've fallen in love with so many spots around the world, I thought it high time for a favorites post.
I always like hearing the places people really love and that stick with them, so today here are my favorite places in the world, in no particular order, that I've seen so far and why each place is well worth a visit so you can fall in love with them too.
*Note: While I've liked many more places around the world than what is shown below, I'm limiting this list to the places that I've LOVED!  And since I already did a USA post on this subject, I'm leaving USA spots off this list today as well.

London
Since visiting for the first time in my adult life on our honeymoon all those years ago, London has stayed a constant favorite in our years of traveling the world.  The city has an energy totally all its own, is easy to get around and is beautiful beyond belief.  London is a must for anyone wanting to travel Europe and offers a distinct feel different than any other European major city.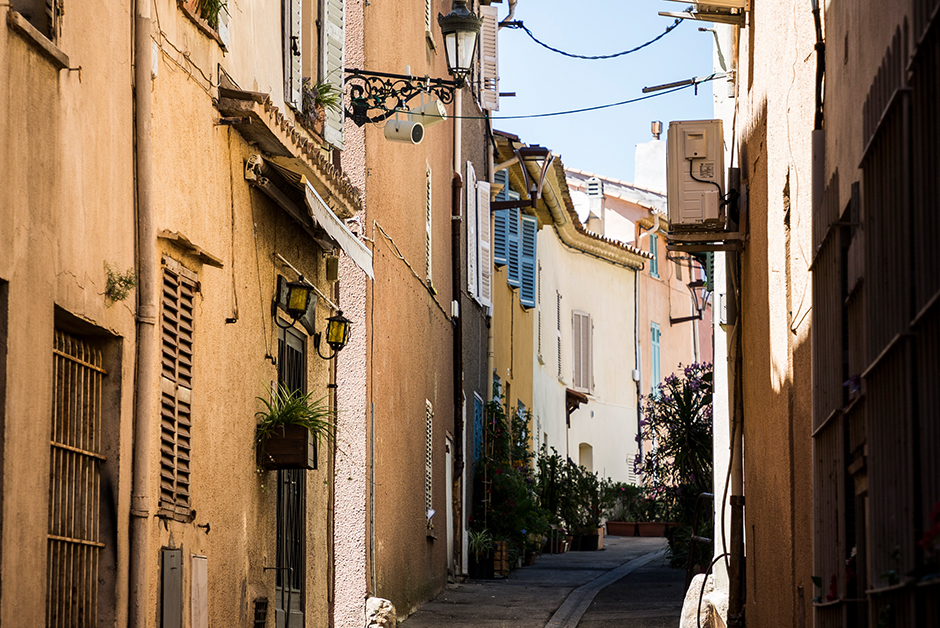 France
Ahhh France, my long lost love.  Anyone that knows me (or that reads this blog often) knows that I adore Paris and try to make to the City of Light once every calendar year.  For the first time since Nick and I got married 8 years ago, this is the first year we won't be making it to Paris but I've already got it on our travel schedule next year so I'm sure I'll survive.  And while I adore Paris and spend a lot of time there every year, the rest of the country of France is just as wonderful.  I have loved my visits to Provence and the Southern Coast of the country and recently fell in love with Lyon as well.  The sounds of French chattering in the air as you bite into a fresh croissant, ahhh take me back!

Japan
Japan is my France of the East.  If you asked me to pick a favorite country in Asia, Japan would be it for me.  It's one of those countries that just clicks for me – I feel at home there.  Maybe it's that everything is orderly and organized, maybe it's the most amazing ramen you've ever had or the clean and efficient cities or the gorgeous otherworldly landscapes.  Japan is just remarkable in every way and it's one of those places that just digs into your soul.

Bali
Most of the time, if you'd ask me what type of vacation I want or what type of destination I am inclined towards, an island with beaches and a warm, humid climate probably wouldn't be high up on the list.  I'm not a beach person and I really dislike intense heat and humidity, so when we visited Bali a few years back I wasn't sure what I would make of it.  In truth, what really won me over was the spirit of Bali, the amazing soul of the locals, the incredible landscapes and the whole aura of the island.  Bali is special and one of a kind, truly.

Iceland
Iceland is special to me, really special actually.  There is a feeling I get in Iceland like nowhere else in the world.  We've been a handful of times over the last several years and seen most of the island, but something keeps bringing us back.  We've been in Winter, in Spring, in Summer, in Fall and no matter when or how many times we return to Iceland, there is a magic that washes over you when you step foot on this little island.  The landscapes, the tiny towns, the horses – Iceland will change you.

Peru
Before Nick's 30th birthday a couple years ago, we had the goal of setting foot on all the continents (except Antarctica) and the one we hadn't set foot in yet was South America.  On a whim, we booked 4 days over Memorial Day in Peru and planned on stopping in Cusco and Machu Picchu.  In the end, we had some flight issues on the last day and ended up with some time in Lima as well and I was totally won over on Peru as a whole during our time there.  The food was amazing.  The people friendly.  There are llamas all over, which in my book is pretty much the best thing ever.  And seeing Machu Picchu, well that was an experience of a lifetime.

Amsterdam
Growing up in Saudi Arabia, we would usually fly through Amsterdam on our way back to the States when we would go back to visit family.  I visited many many times as a kid and remember a very different city than it is today.  When Nick and I first visited Amsterdam together a few years ago, the city was a vast contrast to the one that I visited as a kid in the best possible way.  Amsterdam these days is chic, clean and gorgeous and we've loved each and every visit that brings us through.  The row houses, the canals, the stroopwafels, Amsterdam is a true gem and has become one of my favorite cities in Europe.

Scotland
There is just something about a grand landscape that gets me every time and Scotland certainly meets that criteria.  Our trips there have blown me away from the moment we stepped foot on Scottish soil and whether you're headed to Edinburgh or beautiful St. Andrews or to meander your way through the Highlands and the Isle of Skye, you'll fall in love.  You'll find incredible food, kind locals and some of the most beautiful landscapes you've ever seen on a trip to Scotland!

Great Ocean Road, Australia
While I really enjoyed our time in Australia a few years ago, it was the Great Ocean Road outside of Melbourne that really took the cake for me.  This miles long stretch of coastal road offers some of the most amazing scenery that I've seen anywhere in the world.  Oh and there are koalas in trees all over the place, so yea, there's that.

Spain
I debated listing the entire country of Spain here or just my two favorite cities there: Sevilla and Barcelona, but the more I thought about it, yes the entire country needs to be listed here.  Spain is one of those places that is totally all its own.  The food is incredible, like really incredible.  The people are lovely.  And the cities are gorgeous.  Sevilla literally has orange trees lining its streets.  Barcelona has some of the most beautiful architecture in the entire world.  The list goes on and on… so yes, if you haven't been to Spain yet, go!

Vienna
My time in Vienna has been short lived, but it still definitely deserves to be on this list.  In my short stay in the city, I was overwhelmed with how much I loved it.  The architecture, the old world charm, the food, Vienna is a gem in its own right and perhaps after London and Paris, might rival my favorite cities in Europe.  Spend 24 hours here, eat Weiner schnitzel for every meal and drink coffee in the city's many cafes, and I promise you'll agree with me.

Udaipur, India
I spent a good deal of time in India as a kid since we were living in Saudi Arabia and my aunt at the time was living in India.  And while my memories of India as a kid are totally different than how the country felt to me when Nick and I visited together a few years ago, the country has always stuck with me.  First off, and anyone that has been to India will tell you, India is a flood of sensory information: it's loud, it's full of color, it's crowded.  And all at once, it's a lot at first.  But once you start to sort all if out, once you get over the fact that what would be 3 lanes of a highway in the Western world are 10 cars side by side in India, once you can filter out all the noise and just focus on the peaceful calm of the lakes in Udaipur and look out over thousands of years of history, it starts to come into focus and take you over.  Udaipur is one of my favorite spots in the entire world, not only for its beauty (and yes, it's gorgeous) but also for the different take on India that it gives visitors.  Udaipur is different than so many other spots in India in the best possible way and will truly take your breath away.

Stockholm
When I found a $300 round trip ticket to Stockholm in January a few years back and convinced Nick we should go, I was unsure of how we'd like the city in the cold Winter months of Scandinavia.  Long story short: we LOVED the city and Stockholm is on the short list of places to get back to ASAP.  This Swedish destination is my favorite city (so far) in Scandinavia and between the amazing architecture and the incredible food (hello Fika / cinnamons buns every day), I was blown away by how much I loved Stockholm.

Marrakech
For years before I started traveling regularly again, Morocco was one of my "dream" destinations.  The allure of the country just called to me.  Maybe it was my childhood in the Middle East, craving that call to prayer and the incredible food in that part of the world.  Maybe it was the allure of spice markets and souks.  Whatever it was, that dream was realized when we visited Marrakech a handful of years ago.  We loved our experience in the city and it's always on the list of places we'd love to go back to.  From spice markets to incredible Chicken Bastilla, Marrakech is a must see and still one of my favorite spots in the world.