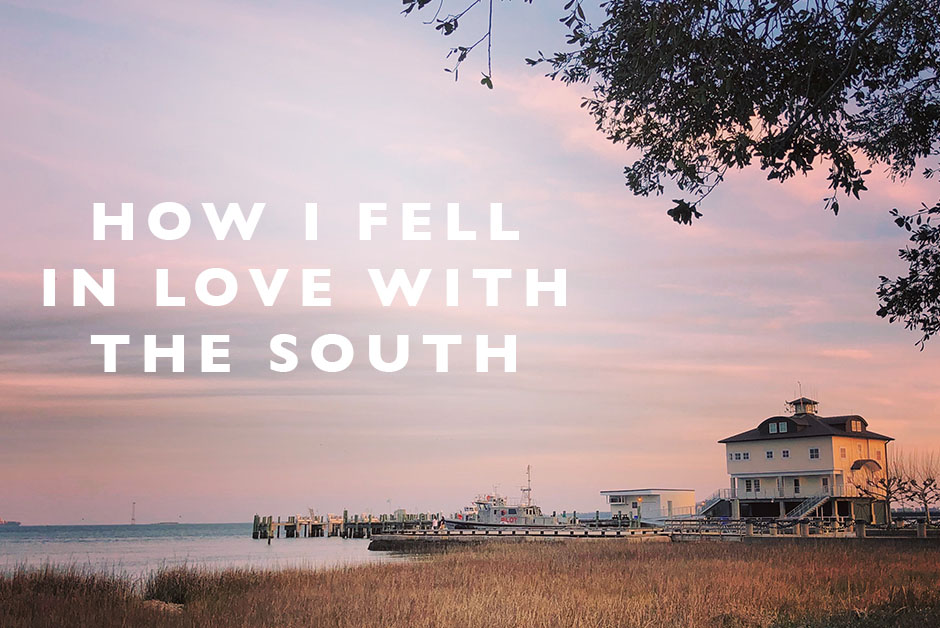 Before our recent trip to Charleston and Savannah, two cities that have been long been at the top of my travel list, I was feeling a bit uninspired, a bit down and a bit just overwhelmed with life.  And for months I've been attempting to slow down, to take each and every day and live in the moment, to lessen my long list of responsibilities and to start saying No to more that I really don't need to say Yes to.  And so, this trip came perhaps at the very perfect moment in my life.  The American South is known for its slow leisurely pace, romantic whispy oaks full of Spanish moss just gently blowing in the breeze and sipping sweet tea on porches.  It's known for its hospitality and charm and that was exactly what I needed as we landed in Charleston and started to explore South Carolina and Savannah, Georgia.  I needed slow, I needed a romanticized version of every day, I needed a serious change of scenery.
This wasn't my first foray into the American South, and in actuality I spent a decent amount of time as a kid in Mississippi where my grandparents lived for a while and where we had family.  Nick and I also traveled to New Orleans a few years ago and while it wasn't our favorite spot we've visited, after this trip I'd actually like to visit again and do the city differently.  But long story short, I have family from the South and I've always gravitated toward Southern Food – so I think this trip just pulled out what is already somewhat in my blood.
But this trip, it was different than any I've had for a long time.  This trip was slow and leisurely, it was eating amazing food and wandering charming historic towns and learning their histories.  It was sitting on benches in parks and lingering for hours.  On this trip to Charleston and Savannah, I fell hard in love with the South.  I fell in love with the diverse groups of people, the architecture, the incredible food.  I fell in love with the idea of a part of my own country that I left this trip knowing so much more about.  As a West Coast-er, we often sometimes forget the deep and immense history on the East Coast of the US.  And while it's not all good and wounds are still healing from the atrocities done before, during and after the Civil War, we must learn the histories, we must see it to fight to make sure that inequality and abuse never happens again.
All in all, at a time in my life when I desperately needed something different than I see everyday, our escape to the South was exactly what I needed and I fell hard for this part of the country.  This trip also was a good reminder that you often don't need to go far to completely envelope yourself in a different place, and while I often crave an escape outside the US, there are so many amazing places within my own country that are still worth exploring.  I left this trip inspired so see more of the South and to keep my mind open to places that I might not immediately think are worthwhile to explore.  So if you're looking for a place to inspire you and don't want to leave the US?  Head to the American South and I promise, you won't be disappointed.