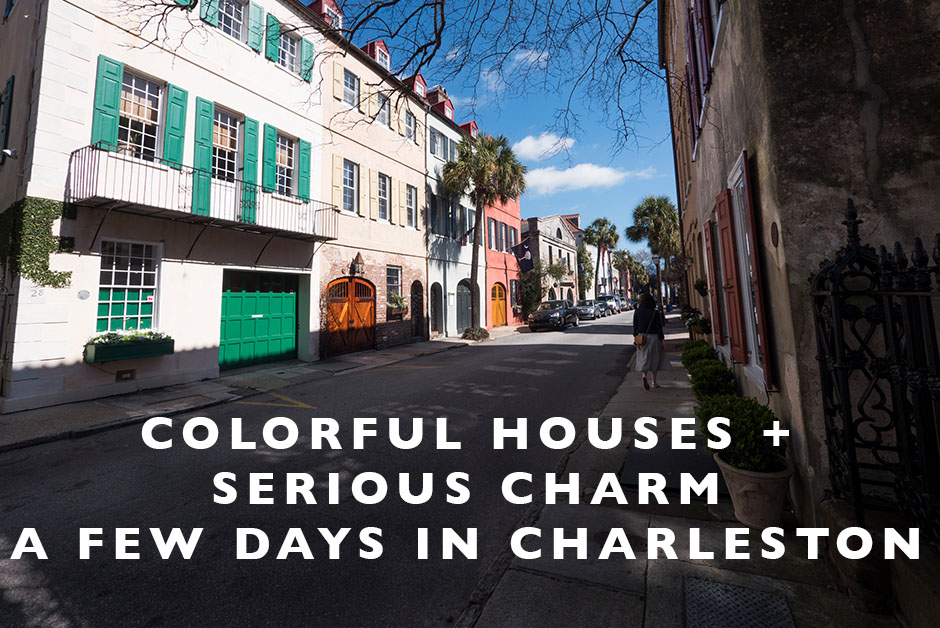 Immediately upon arrival in Charleston I knew I was going to love it.  In truth, Charleston has been at the top of my US travel list for a long time and for whatever reason, we just never could make it work.  So when we worked it into our travel calendar this year, I was super excited.  I had big expectations for Charleston and in person, this city did not disappoint.  From the colorful houses to the charming narrow cobblestone streets, this city is everything and more that you expect it to be.
We spent 2 days in Charleston at the front of our trip and then headed on to Savannah before returning for a day at the end, and while our time there was short, we had enough time to really get a lay of the land and explore the city.  From amazing food to serious charm everywhere you look, I loved Charleston and can't wait to head back!
Charleston Faves
Callie's Hot Little Biscuits – this little tiny biscuit shop is a MUST in Charleston.  The blackberry biscuit was incredible!
King Street – This long stretch of shops and restaurants is a hub in the downtown area of the city. You'll find everything here.
East Bay Street – This is another long stretch through the city and is lined with restaurants of all kinds.
PawPaw – We ate here for lunch and it was one of the best meals of our trip.  Head here for authentic Southern food – try their Shrimp and Grits!
White Point Garden – This beautiful garden is filled with rows of old oak trees and Spanish moss and is right on the water.
Downtown Charleston Historic District – I could have wandered this area for days!  Picture old row houses painted in all pastel colors and brick mansions that didn't feel real.  Couple that with cherry blossoms popping up and cobblestone alleyways and you get the picture!
City Market – This old market full of stalls selling everything from artwork to jewelry was a favorite of ours.  We brought home a watercolor of Charleston and some jewelry from local vendors.
Rainbow Row – You can't go to Charleston without seeing Rainbow Row – a collection of rainbow colored houses near the water.
East Battery – This waterfront area of the city is beautiful with old houses on one side and the open water on the other.
Angel Oak – While this isn't technically in Charleston, it's about a 30 minute drive out of the city, but it was well worth seeing this ancient 500 year old oak tree.  They do close the site at 5pm though, so plan around their open hours.