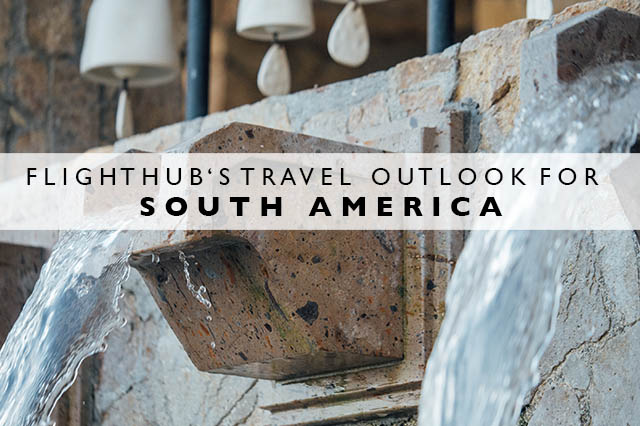 In just a few short months we'll be heading to South America for our first visit to the continent.  And with so much in the news regarding the Zika virus lately, I was curious to know more.  So when I was contacted to see what FlightHub had to say about the travel outlook for South America and how, as travelers, to prevent the spread of the Zika virus, I wanted to share my findings with my readers so we are responsible travelers, no matter where we're headed!
If you even a passing interest in current events there is no way you have avoided hearing about Zika Virus. The mosquito borne illness has given the media an itch they can't stop scratching, leading to many questions about travel safety in South America and other equatorial regions. While the CDC and various other medical bodies can provide information on the medical side of the Zika Virus issue, travellers are looking for answers. For that, Keith Holland spoke with FlightHub, a major online travel agency based in North America. FlightHub reviews advisories constantly so they can inform their customers about potential threats they could face abroad. But first, a little about Zika Virus.
Zika Virus History
Belonging to the same viral family as Dengue Fever, West Nile Virus, and Yellow Fever, Zika Virus was first isolated and discovered in Uganda in 1947. It was actually discovered while attempting to infect a monkey with a similar virus. The virus itself had limited effects on human beings until the 1950's. Human cases were almost always mild, with either no or few symptoms showing for most who contracted the virus. The virus maintained its hold in equatorial Africa and Asia until 2014, when it made its way across the ocean to South America. The vector for this illness is mosquitoes, specifically Aedes Mosquitos.
Zika Today
Zika has exploded in the news today due to its perceived, yet still unproven, connection to a condition called microcephaly. While most people who have Zika either don't know they have it or pass it off as a cold, the broad concern is that it can lead to this serious condition. Microcephaly is a condition that severely effects unborn children, causing their skulls to develop slowly, leading to decreased brain mass and cognitive development issues. While this connection has not been scientifically proven, it his highly suspected that it is caused by a mother-to-child transmission of Zika Virus.
What This Means For Travellers
FlightHub recommends that those who chose to travel to Central and South America do take proper precaution to avoid contracting Zika Virus. While the virus itself is largely harmless to the general population (most don't even know when/if they caught it), it is best to take basic precaution against it. Precautions include wearing long sleeved/legged clothing, staying in cycled air environments, and using mosquito nets and repellant. What is important is that women who are or could be pregnant do consider delaying travel to these regions. Countries where you need to use these precautions include Mexico, Brazil, and other Central American countries.
*This post was written by supporters of Land of Marvels.