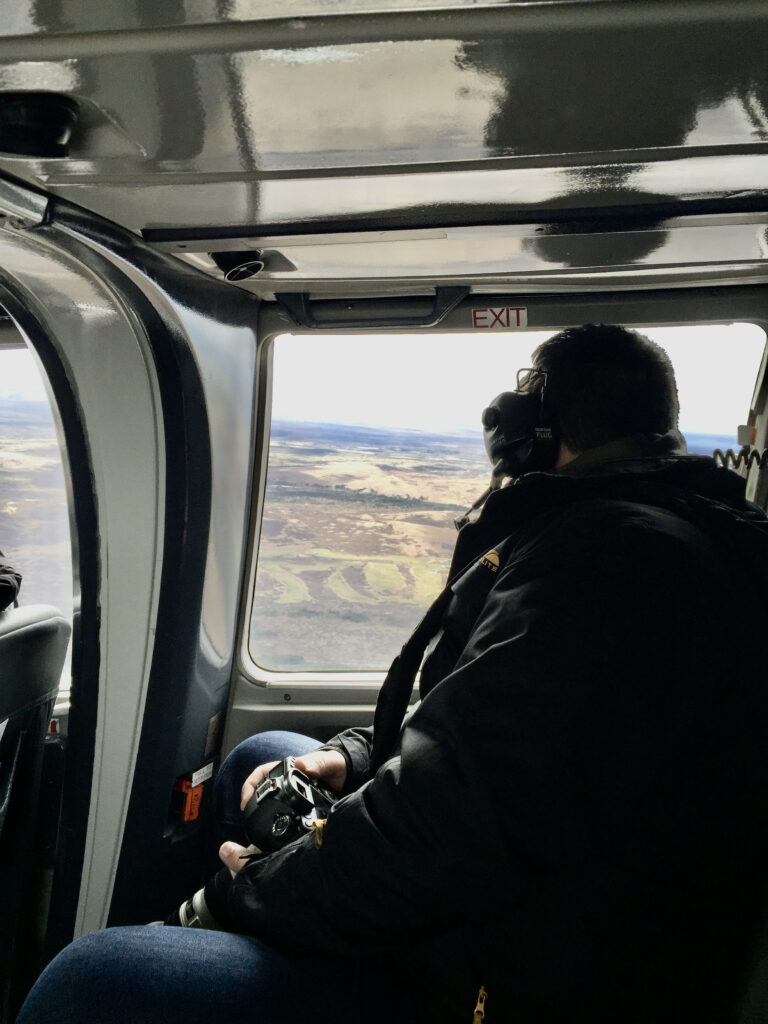 About a month before we were schedule to head to Iceland, I had an idea.  Nick has been wanting to do a helicopter tour forever and I've always been a little scared of the idea to be honest, but with his birthday coming up in June, I figured I'd bite the bullet and look into a helicopter tour while in Iceland.  I asked the lovely Kaeleen of Unlocking Kiki (who I got to meet up with in Iceland by the way and had so much fun!) if she had heard anything about good companies to book with.  She recommended Nordurflug Helicopter Tours, which was also the company that I read a ton of great reviews about online.  I promptly emailed them and see about setting up a tour.
We only had one real day in Reykjavik so we couldn't be super flexible but we booked our tour and in the weeks leading up to it, we were getting more and more excited.  It ended up being such an incredible experience it's hard to even put it into words; flying high above the gorgeous Icelandic landscape, stopping over at a geothermal area in the middle of nowhere and listening to our pilots talk about the mountains around us come alive, it was truly one of those experiences I'll never forget.  Our experience was so great, I know we'll do it again next time we're in Iceland.  So if you're headed to Iceland in the near future, this is one experience I can't recommend highly enough!
What I Loved
The Pilots– Our pilots were hilarious from start to finish, but also extremely professional.  Both had lots of experience and did so many checks and marking things off lists when taking off and landing that we felt really safe.  They also had such a great commentary as we flew over things and explained local landmarks and stories to us as we went.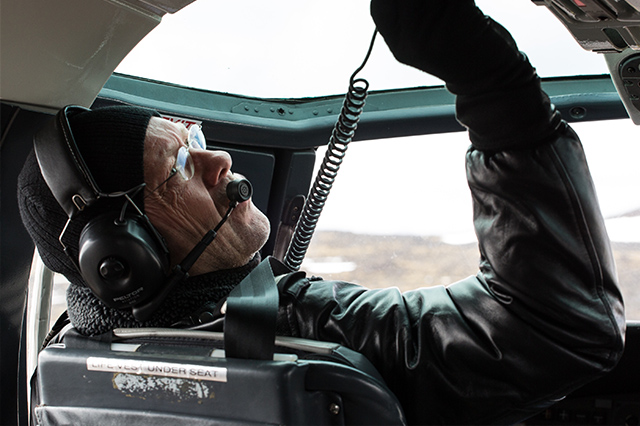 The Communication Before and After – From start to finish, working with Nordurflug Helicopter Tours was amazing.  They were prompt on email and answered any questions I had along the way.  The morning of our tour when we weren't sure the weather was going to cooperate, they emailed me back and forth numerous times to keep us up to date and emailed after to make sure everything was great – seriously amazing customer service!
The roomy helicopter – Our helicopter sat 8 plus the pilots, and with only another couple on our tour we had so much room to spread out and see everything.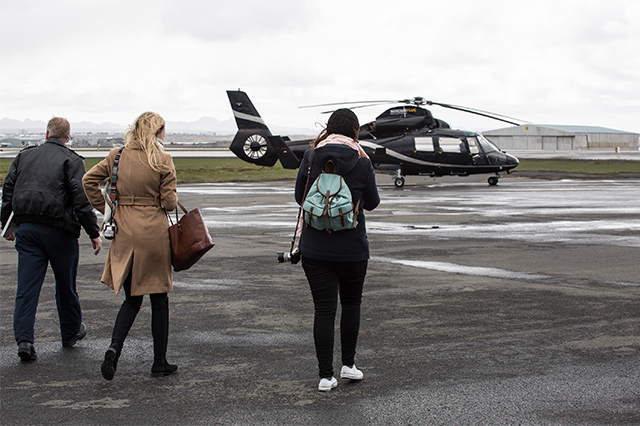 The Views/Route – We chose to do the Geothermal tour, which flies out of Reykjavik, stops at a geothermal area near by and then flies back.  However due to the weather that day, we merged our tour with another couple doing a different one so we ended up getting to see so much more, including a fly over of Reykjavik on the way back.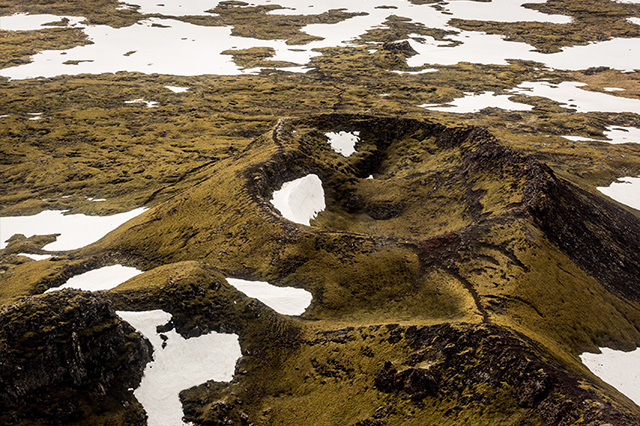 The Stopovers – Stopping at a geothermal area mid way through our tour was so cool!  We walked around hot springs that were literally boiling and took in the landscape… a tiny group of people out in the middle of nowhere was a pretty cool experience!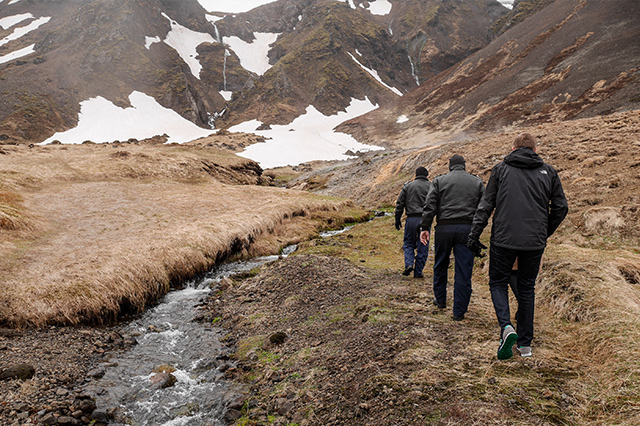 What I Didn't Love
Nothing! – It was seriously such an amazing experience that there was nothing that wasn't amazing!
Notes to Keep in Mind
Realize that your scheduled time might change due to weather, so be flexible – The staff will keep you informed, but realize that you might have to reschedule or potentially cancel due to Iceland's fickle weather.  They are great about letting you know though, but just don't schedule anything right before or after as your time might change.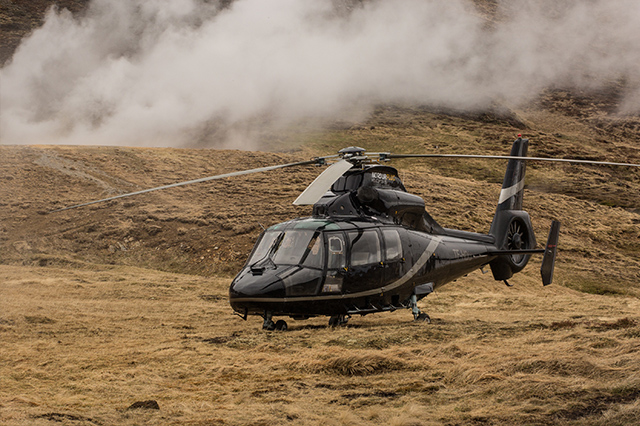 Arrive at the Reykjavik Domestic airport at least 20 minutes before your flight – Make sure to arrive early enough to sign in and get situated before your flight.  It's only 5 minutes drive from downtown Reykjavik, so it's close, but just be sure to give yourself enough time.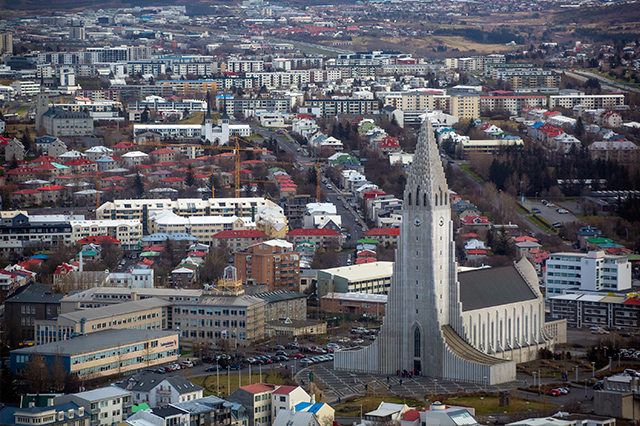 Dress Warm and wear boots – It was fairly cold in the helicopter and then colder when you land wherever you're headed, so dress warm.  I would also recommend wearing boots.  I was in my converse, which got pretty muddy in the geothermal area when we landed, so boots would be a good choice!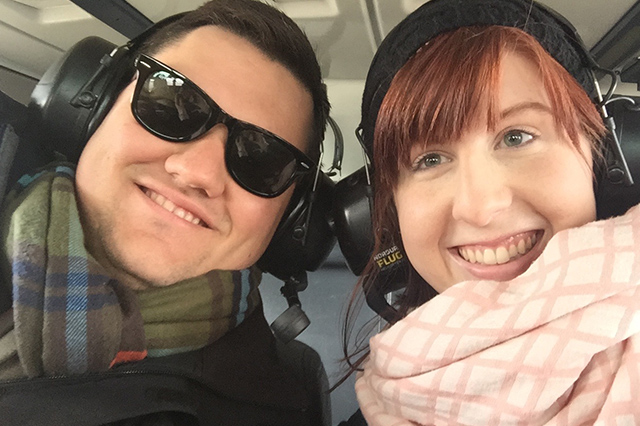 Land of Marvels was offered a discounted rate for the tour, though all opinions are my own for this review.
Traveling to Iceland?
See all of my posts on the country!