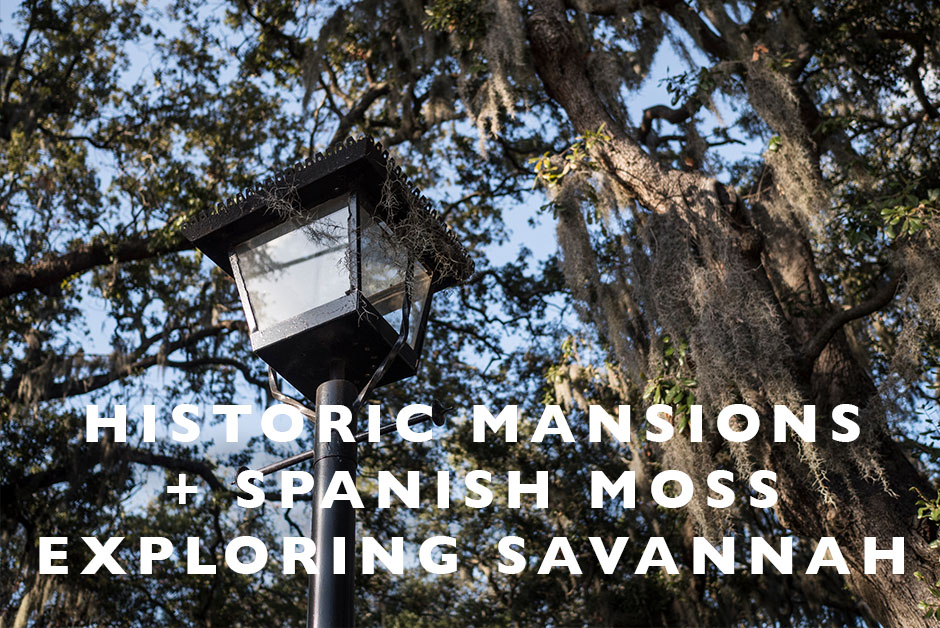 Upon arriving in Savannah, I'll be honest, I wasn't super thrilled with the city.  First off, it was completely different than I was expecting in my head which always throws me off.  It also seemed a little gritty for me and a bit more of a party city than I generally like.  But I will admit, after spending 2 days there, by the time we left, it had really grown on me.  I came to love the old gritty-ness, the historic mansions, the tiny squares within each little neighborhood full of old oak trees and Spanish moss.  I came to love the history of the city and the spirituality of the most haunted city in the US.  I came to love the old brick warehouses by the river and appreciate the history of this part of the world.  I came to really like Savannah when we finally headed back to Charleston, I had really come to appreciate the city.
Savannah is best explored on foot to be sure to park your car somewhere and just wander.  There aren't a ton of true tourist spots, instead what makes the city so unique is how it's laid out with old historic neighborhoods and their subsequent little squares full of trees.  You can't really go wrong just wandering the city for hours and taking it all in.
Savannah Faves
River Street – Down on the water in Savannah is this old waterfront area bordered by old brick warehouse buildings and a main promenade.  This spot is amazing to wander at sunset!
Forsyth Park – This big city park is a lovely spot to stop and rest on a park bench and just watch the world go by.
Colonial Park Cemetery – This old cemetery dates back to the Colonial war in the 1700's and has a ton of old rich history – it's also said to be haunted so you might see a ghost or two!
Historic District – There is a group of historic blocks in downtown Savannah full of old homes dating back to the 1800's.  And within each grouping of a few blocks, each has it's own square filled with old trees and Spanish moss.  Each square is different than the next so you could wander through these for hours!
Broughton Street – This main stretch of the downtown area of Savannah is full of shops and restaurants to explore.