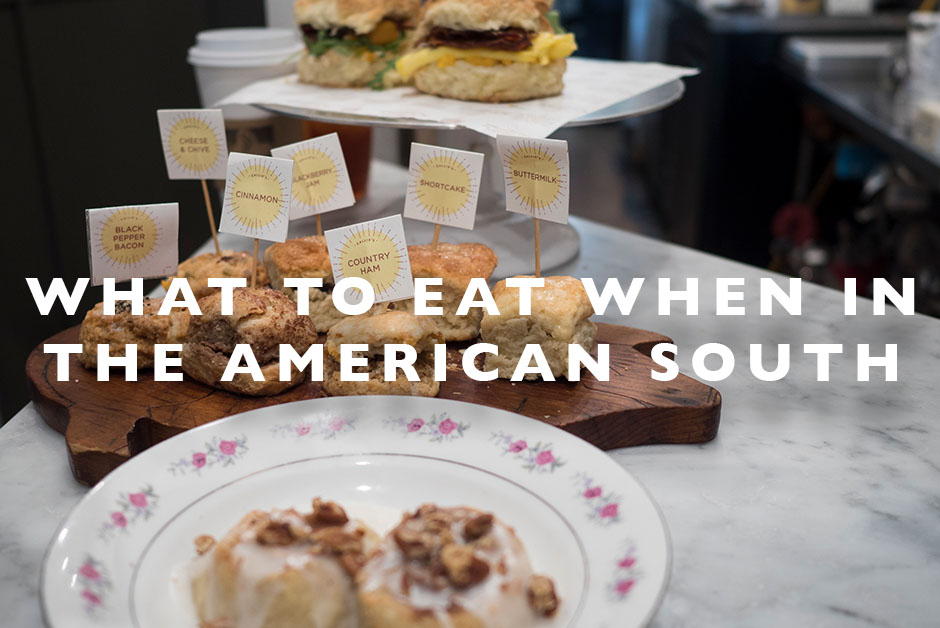 I won't lie – I'm a huge fan of Southern food and always have been.  I've also leaned in the direction of this type of food for comfort in my life and I've long sought out Southern restaurants in Portland to get in my cravings.  We're actually really lucky to have a few great Southern restaurants in my home city but there is nothing quite like the real thing when actually in the South.  So if you're like me and crave comfort Southern food – don't miss the foods on this list while you're in the American South!
Fried Chicken
There is nothing better than Southern Fried Chicken and while totally unhealthy, it really is so incredible and tasty.
Shrimp and Grits
I could not stop eating Shrimp and Grits while in Charleston and Savannah and this amazing meal quickly became my go-to while in the South mostly because I don't get much of this in the NW.  I bought some Southern grits to bring home with me to replicate at home but it tasted so good while on our trip.
Biscuits
There is nothing quite like a down home Southern biscuit.  For some reason, this easy little morsel if often really done horribly but in the South, the buttery biscuits are one of a kind.
Fried Okra
Perhaps my favorite food on the planet, okra is really hard to get here in the Pacific North West.  My dad used to make it for us growing up and while it's not a widely used vegetable in my neck of the woods, I crave it a lot!  And nothing is better than fried okra which you'll find on a lot of menus in the South.
Hushpuppies
Ahh this post is making me hungry and thinking of hushpuppies is making me hungrier.  These little fried dumpling type things are delicious and easy to just snack on for a while.
Waffle House
And while not a type of food, Waffle House is a Southern tradition and shouldn't be missed while in that part of the country!  It's your typical diner but oh so good and oh so Southern!