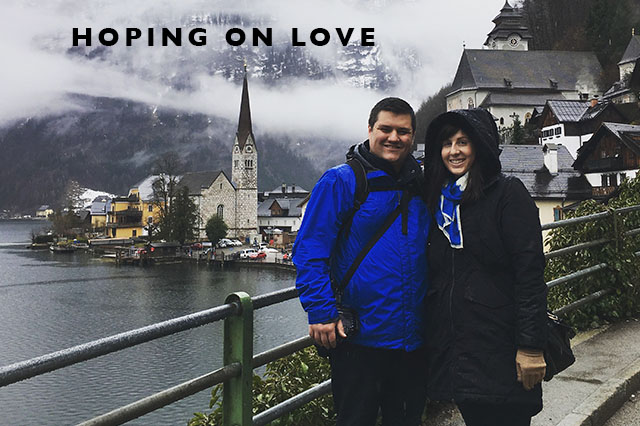 In this world of constant chaos and heartbreak, of emotional roller coasters and humanity at it's breaking point each and every day, I constantly find myself wondering if all the generations before us have felt this way too.  If people back in Ancient Greece found themselves feeling the same emotions we're feeling now or if the people that built Machu Picchu felt the same struggles we do now.  And as I wonder how humanity sometimes endures through everything and how often it feels unsafe to even leave your house, it always brings me back to the one thing in the world that does bring safety and joy, and that is love.
Love brings a hope to the world that we desperately need.  Love has the power to bring people together, to open our hearts and minds and to really deeply know other people in a bond that changes us.  The truth is, I get disheartened, I get distracted, I get angry at how the world works but at the end of the day when I think hope might be lost, I look at Nick and the love that we share, as husband and wife, as best friends and I remember how powerful love really is and how much love can actually heal.
The truth is that love is hard, it's messy and complicated.  And then we add marriage and jobs and responsibilities and mortgages and love can become fragile, it takes constant attention, it takes hope.  It takes faith.
So as we celebrate Nick's 31st birthday today, I can't help but think about how much his love for me and mine for him gives me hope for not only our futures, but the future of our world.  Love if we let it, if we put the energy into it and give it the chance, can truly heal the world and bring us together.  So as we celebrate love today, may we all celebrate love everyday and have faith that it will change the world.
Happy birthday my love!  May the year ahead bring you more happiness and joy than you thought possible!