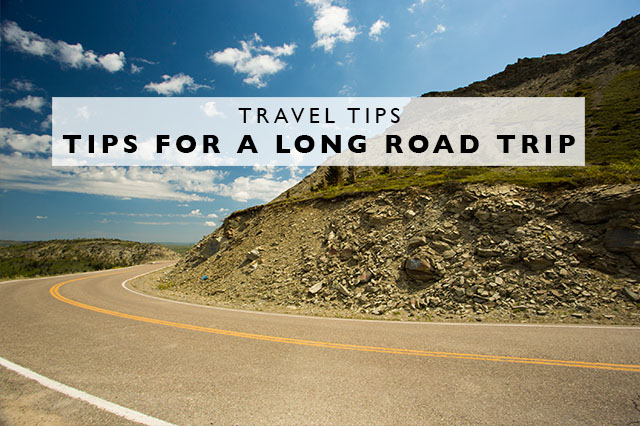 After 7 full days in the car on our road trip from Portland to Yellowstone and a number of places in between, I feel like I'm a road trip expert.  This trip was really different for us than our usual travels and it definitely took some getting used to.  And while at the end, we were so ready to be home and out of the car, here are my tips for a long road trip, some we did, some we wish we would have done to make the most out of it!
Bring Snacks and Drinks
We were in the car for multiple hours a day so snacks and drinks were an important necessity.  The places were were going didn't always have a lot of restaurants, so we brought stuff that would keep us filled up while out and about.  We also brought a cooler with drinks and filled it with ice every day in our hotels so they would stay cold.
Switch Off Driving
Long hours driving can be really wearing, so Nick and I switched off driving along the way.  Sometimes he'd drive one day and I'd drive the next, or we'd switch on and off during the same driving day.  Whatever you system is, switch off driving so you both get to be behind the wheel.
Bring a Paper Map
On this drive, there were a ton of places we didn't have cell phone service so a paper map came in really handy.  We just bought a Western United States map before we left so that we had at least something we could rely on when we didn't have service.  We only had to use it a couple times, but when we needed it, we were sure glad we had it.
Bring Car Chargers for Phones
Car chargers are a must for a long road trip, without them our phones would have been dead and our directions lost.  Be sure to have enough for however many people you have in the car!
Try to Consolidate Luggage
This is one thing I wish we would have done better actually.  Every night going into new hotels, it got really tiring taking up all our luggage.  We had a lot more than usual as we went through a ton of different climates and we were gone for a while, plus Nick had a ton of camera gear and then all our drinks, etc.  I wish we could have found a better way to consolidate so you're not carrying so much into hotels every night.
Stay 2 Nights in Certain Places
One thing I wish we would have done better was to add a few more 2-night stays to our itinerary.  We did stay two nights in Kalispell outside Glacier National Park which was really nice but I would have liked to have done 2 nights in Bozeman and perhaps 2 nights in Ketchum on the end as well so that it gave us more time to just unpack and relax a bit.  So for the future, I would add more 2 night stays in certain destinations.