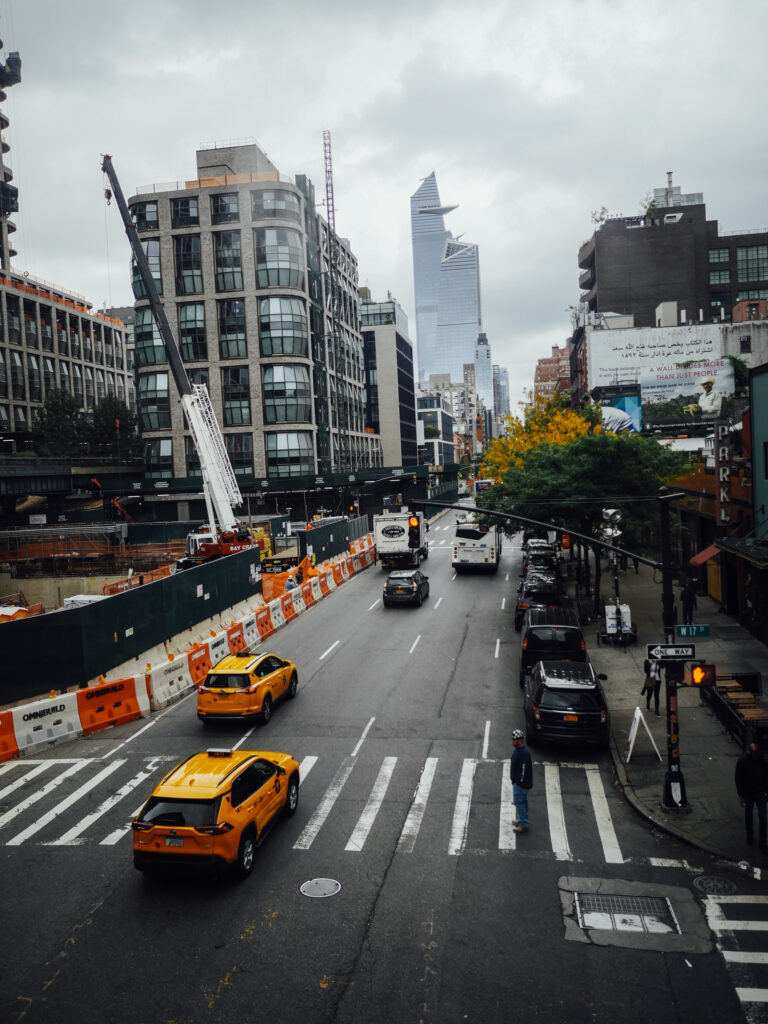 Travel can be expensive, there really is no way around that and there is no reason to sugar coat it.  And while there are definitely ways to cut the cost of travel and save more money when booking travel, there are still costs that add up and it's important to realize that before booking a trip to be realistic about the cost of it.  Most people add up the costs of a trip and show the airfare, the hotels, the transit from point A to point B.  But there are quite a few little expenses on a trip that we often forget to budget for, myself included.  Once those expenses start to rack up, they can end up putting you over budget on a trip you thought you had prepared yourself financially for.  So today, here's how to budget for the extra costs of travel that we often forget about and how to make sure they become part of the overall trip expense and not in addition to what your trip is already costing.  Travel is amazing, but I always like to make a point to say that travel is only amazing if you can actually afford it.  It's not worth it to go deeply in debt just to travel, so travel responsibly!
Here are some of the extra costs of travel and how to budget for them ahead of time:
Taxis
While on trips abroad, I usually factor in my transportation around cities into my budget, for some reason, I tend to forget this expense on trips within the US.  For example, when we went to Las Vegas in January and took a taxi to the Wynn from the Bellagio and it cost us something like $30 for a 10-15 minute ride.  Those costs can add up fast!
How to budget for this cost: Either walk everywhere or Google how much taxis will be in your destination and add that factor into your budget.
Parking at the Airport
Another cost that often gets overlooked is the cost to park your car at the airport while you're on a trip.  Costs for parking can often be $10-$20 per night, depending on your location.  There are also a lot of different options usually for parking at airports, whether it's private lots or lots through the airport itself.  There are also usually Valet and more expensive options as well that are available.
How to budget for this cost: Find a parking lot that works for you in terms of location, access, and cost and then earn loyalty with them to save on costs long term.  Our parking lot gives us a free week every so many nights that we park with them which is well worth it to be loyal!
Food at the Airport
This is an area that I often overlook but adds up so fast!  Food at the airport, whether you're sitting down for a real meal or just grabbing something on the go can be super expensive and isn't often included in an overall trip budget.
How to budget for this cost: A good rule of thumb would probably be $20 per person for a meal in an airport plus you can save some money by bringing a reusable water bottle to fill up in the airport as well as snacks from home instead of buying them in the airports.
Foreign Transaction Fees
If you haven't done a lot of international travel, you might not realize how much foreign transaction fees on credit cards can add up.  Certain cards have them, others don't, so you'll want to pick a credit card that doesn't in order to save money on these fees.  My favorite card that doesn't have foreign transaction fees is the Chase Sapphire credit card.
How to budget for this cost: This cost can end up being $0, as long as you have a credit card to use abroad that doesn't have foreign transaction fees so be sure to check into that before leaving on your trip!
Insurance for Rental Cars
We've rented cars all over the world and there are certain places that you just want to make sure you buy the extra insurance to make sure you're covered if anything happens.  However, when we book rental cars we usually don't add it into the cost at that point to add insurance and it can often be a surprise cost when you show up at the rental car counter and they tell you how much it will be.
How to budget for this cost: When booking your rental car, choose the insurance option then so you'll know up front how much the extra insurance package will be and you can budget it into your overall trip cost at the beginning versus being surprised down the line.
Checked Baggage Fees
Nick and I don't usually check bags but if you're someone who likes to check a bag when flying, the cost for checked baggage fees can add up really fast!  Especially if you're traveling with a few people, each bag checked can easily make that number rise quickly.  Only taking carry-on bags is a great way to eliminate this costs completely.
How to budget for this cost: If you still want to check bags and eliminate this cost, a great way to do that is get credit cards with airlines that offer free bags.  The Alaska Air credit card for example offers free checked bags (up to 6) as long as they are all on the reservation with you if you have the card which can be a huge savings!
Meals on the Flight
If you don't get food in the airport and wait to eat on the flight, this is another area that can add up really quickly in cost.  Most airlines these days (unless you're flying long hauls on major carriers) will charge you for food and snacks while on board.  It's an expense you don't think about until you're actually on the plane, so it's worthwhile to factor it into your overall travel budget earlier rather than later.
How to budget for this cost: I plan on $10-$15 per person for food/snacks while on an airplane, so that's a good factor to budget for!