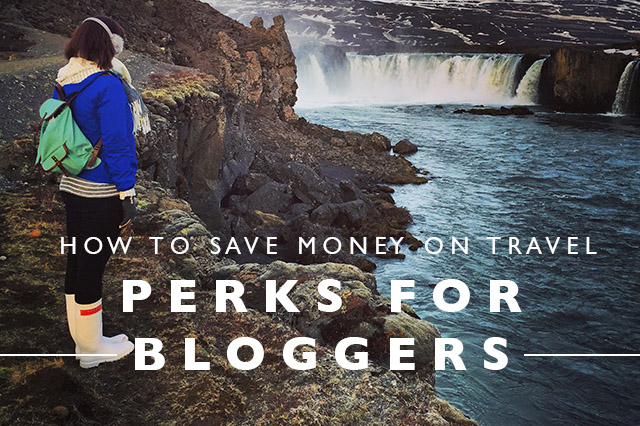 One of the most common questions I get from people who want to travel is how to save money on travel so that it's more affordable.  So in this week-long series, we'll be covering all parts of travel and how to save money so that you can travel more and spend less!
As bloggers, we spend a lot of time writing about our experiences.  And travel bloggers in general, well, we write about our travel experiences.  That includes everything from flights to hotels to activities and places in general.  And a lot of time goes into planning posts, getting all the information correct, editing photos and the list goes on.  So as a travel blogger, you actually have way more power than you think because you're putting your opinions out there to thousands of people.  So if you're a blogger, here is how to save money on travel that offer perks specifically for bloggers!
Email hotels when planning your trip.
Before I book any hotels myself for a destination, I make a short list of hotels I'm interested in and I send them an email.  (I went over this in more detail in this post if you're interested.)  9 times out of 10, hotels want to work with you and they will offer you complimentary stays or at media rates which can be drastically lower.
Media discounts.
As I mentioned above, many hotels will be willing to offer you a media discount to stay at the hotel and review it on your blog.  I make sure to mention exactly what they'll be getting in exchange for that media rate.  For example, make sure you are clear on what you'll be doing for them.  I offer a review on my blog plus social media coverage on Instagram and Twitter while we are staying there.  That way you're covered with what you're doing and the hotel is clear as well.
Work with travel brands or companies.
I've worked before with clothing companies that will send me an item or two of things like gloves or leggings, which then I feature in photos while we travel.  Collaborations like that are great for both parties because you're getting something for free and the brand is getting recognition when you write about it.  Another way to do this, which I haven't ventured into yet, is working with travel companies or tourist boards which will either pay you to review or a place or offer you free options while you're in a destination.
Mention you're a blogger.
No matter where I travel, at hotels that I pay for, I always reach out and mention I'm a blogger ahead of time.  Most of the time, they'll upgrade you or offer you some special things to get a better review, so it doesn't hurt to reach out.  This is also great for activities, send an email and just mention you'll be visiting and would love to review their service.  You'll be shocked at how willing places are to work with you!