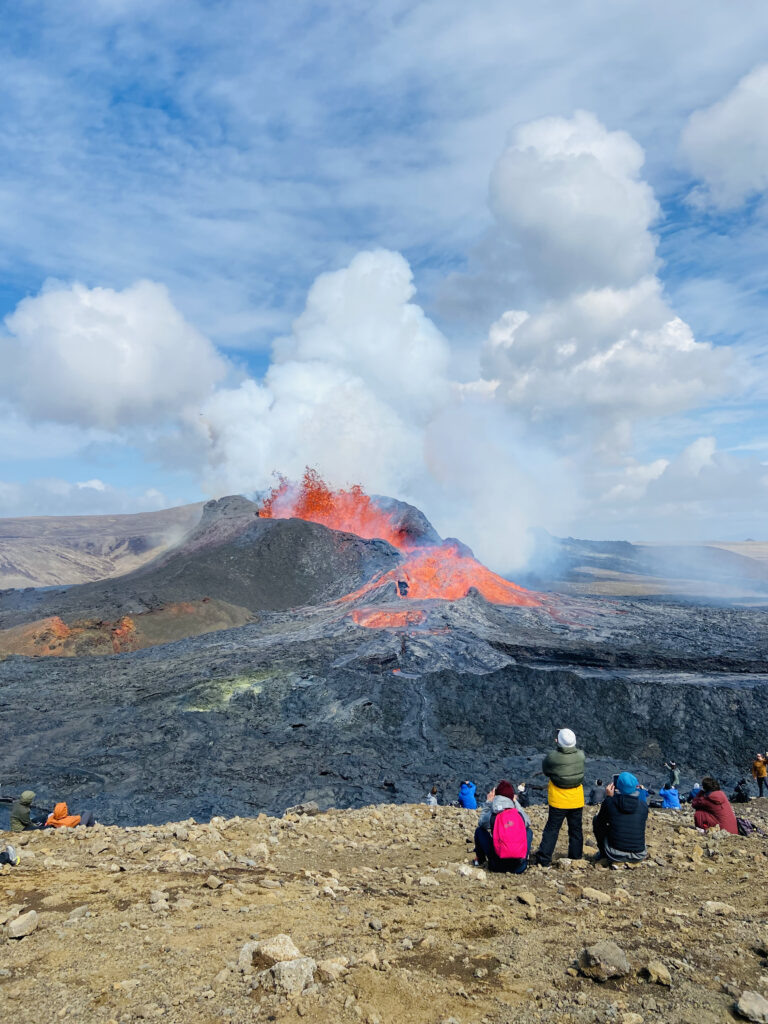 One of the coolest things that we've ever done traveling was to visit the Fagradalsfjall Volcano that's currently erupting in Iceland (as of June 2021).  When I was sharing our visit on social media during our most recent trip to Iceland in May, a lot of people wanted to know, "how do we see that?" "where do we go?" "what do we do?" So today, here is your complete guide answering your questions for how to visit the Fagradalsfjall Volcano in Iceland and everything you'll need to know in order to visit and see this incredible moment in nature.
Where is the Fagradalsfjall Volcano Located?
The volcano is located about 10 minutes East of the small town of Grindavik on the Reykjanes Peninsula in Iceland.  From Reykjavik, the volcano was about an hour away driving.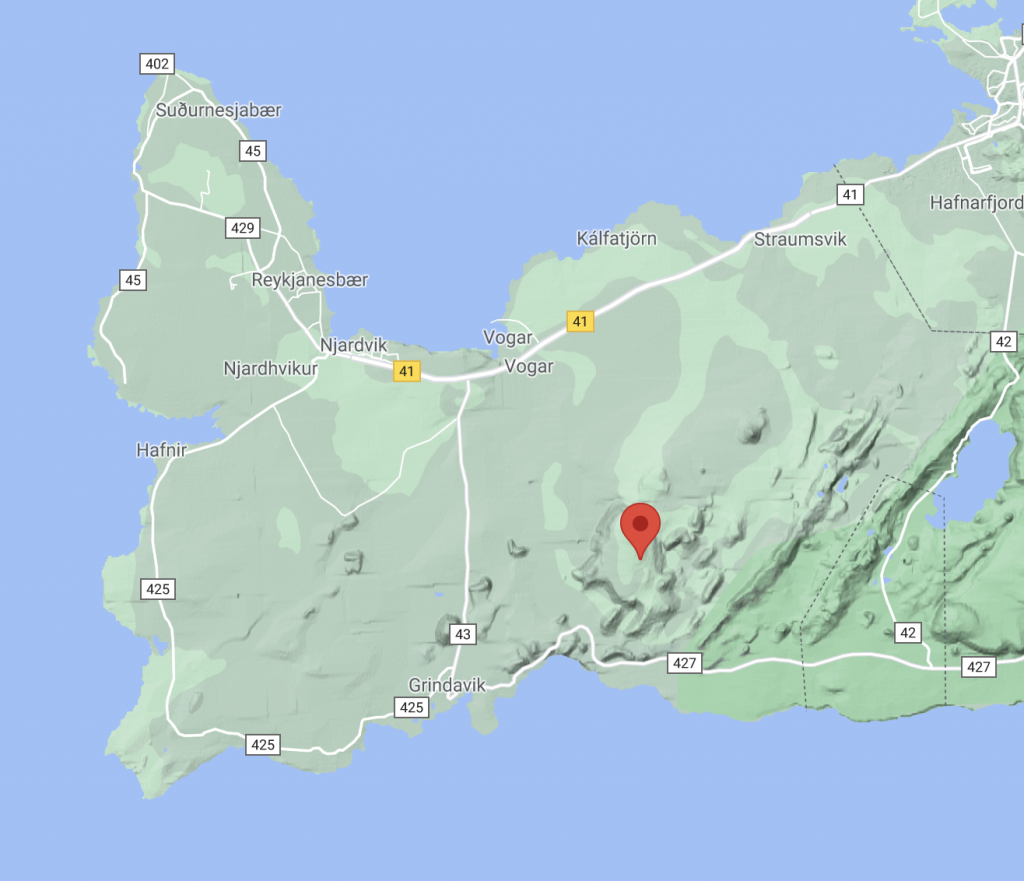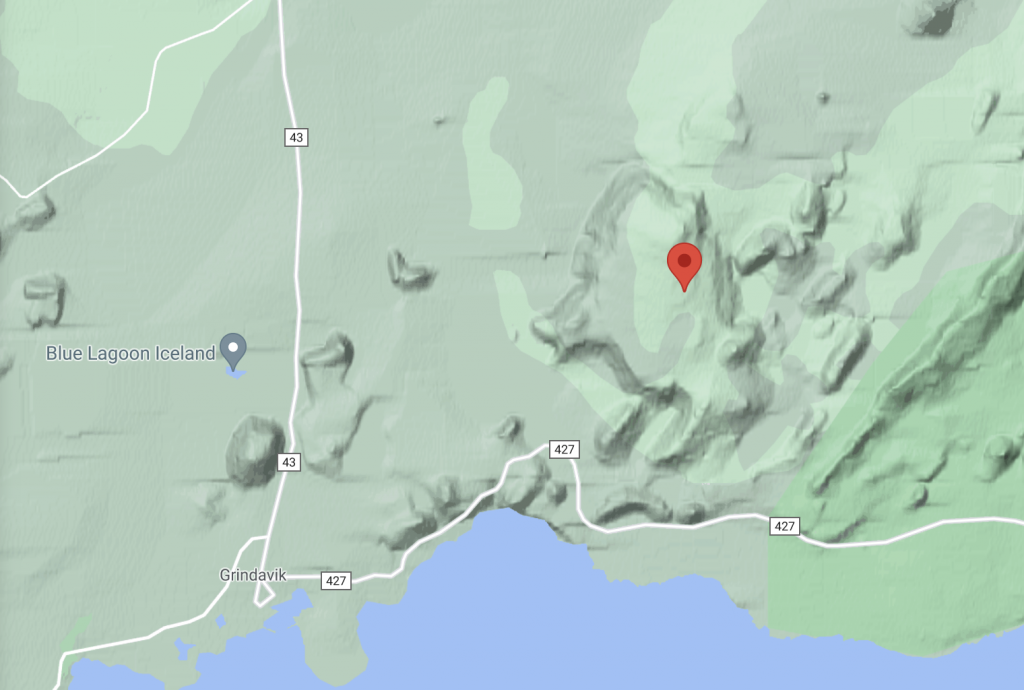 How Do I get there?
From Reykjavik, you drive similar to how you would drive to get to Keflavik Airport or the Blue Lagoon, heading towards the little town of Grindavik.  Once you make it to Grindavik, you take the 427 highway along the Sea East about 10 minutes.  Once you arrive at the start of the trail, you'll see several gravel parking lots.  Park here, pay the parking fee on an app on your phone and from there, you can start the hike up to the viewing point to see the Fagradalsfjall Volcano.
What's the hike like?
I won't lie, it was a difficult hike.  It took us about 90 minutes from starting at the parking lot to the top of the summit that you'll view the volcano from.  The first half was up-hill but easier as it was on a true dirt path and not as steep as the second half.  The second half was sometimes literally straight up and most of the time it was also very rocky which made it a lot slower.  Parts of the hike walks within feet of dried lava that's still smoldering so it's definitely interesting, but it did take us about an hour and a half with several short breaks to make it to the top.  There are several signs that show you where not to go as well so you can stay on the right path.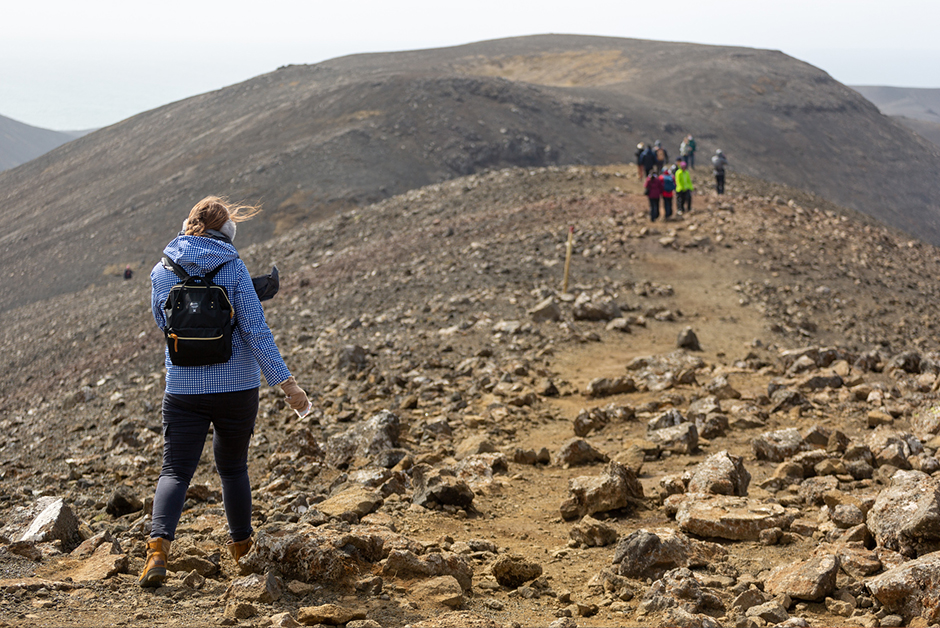 Outfit Details:
Boden Checkered Rain Coat (sold out) | Gap Navy Blue Cargo Pants (similar)
Gray Ear Muffs | Black Anello Backpack | Tan Insulated Hiking Foots (similar)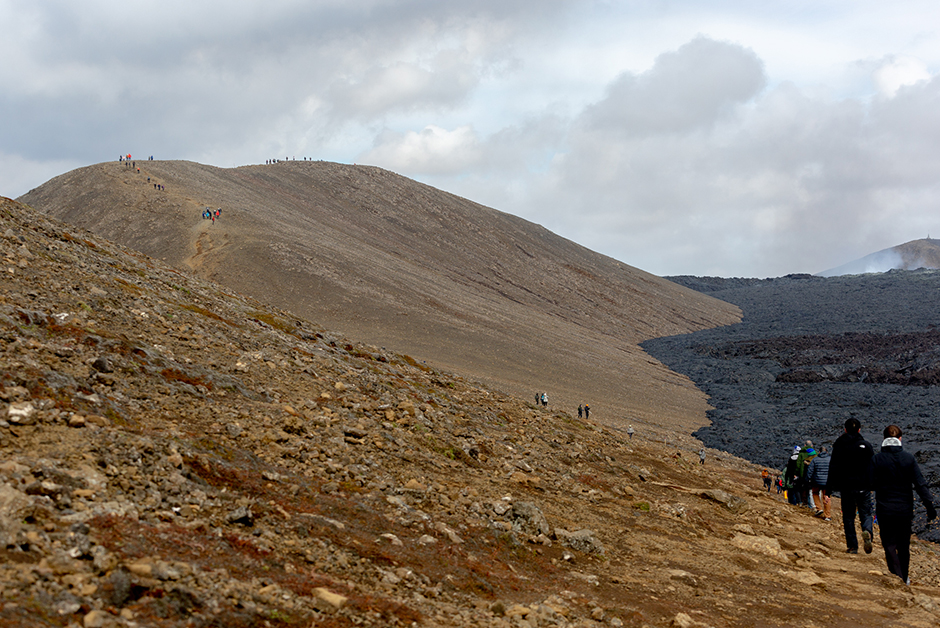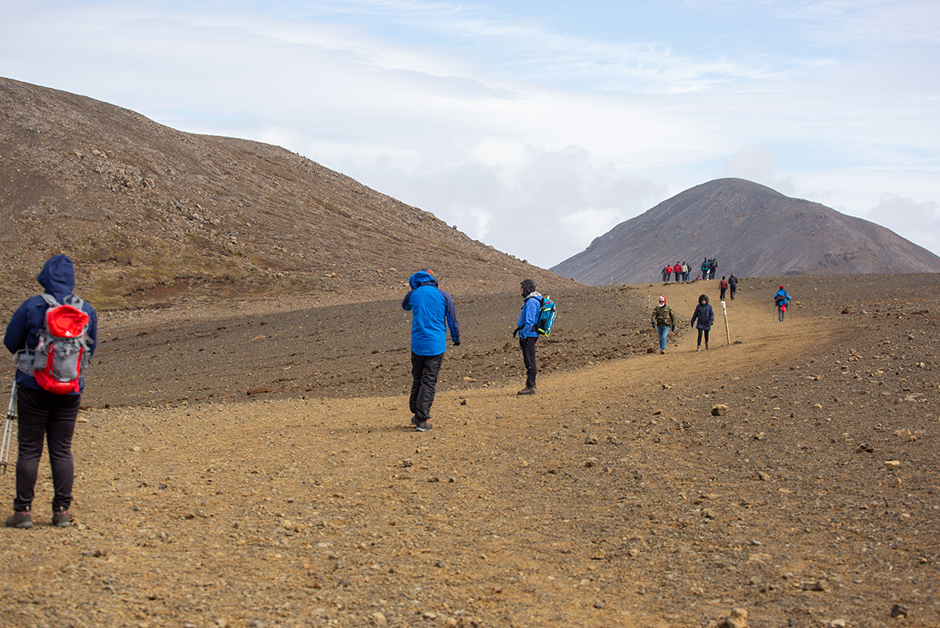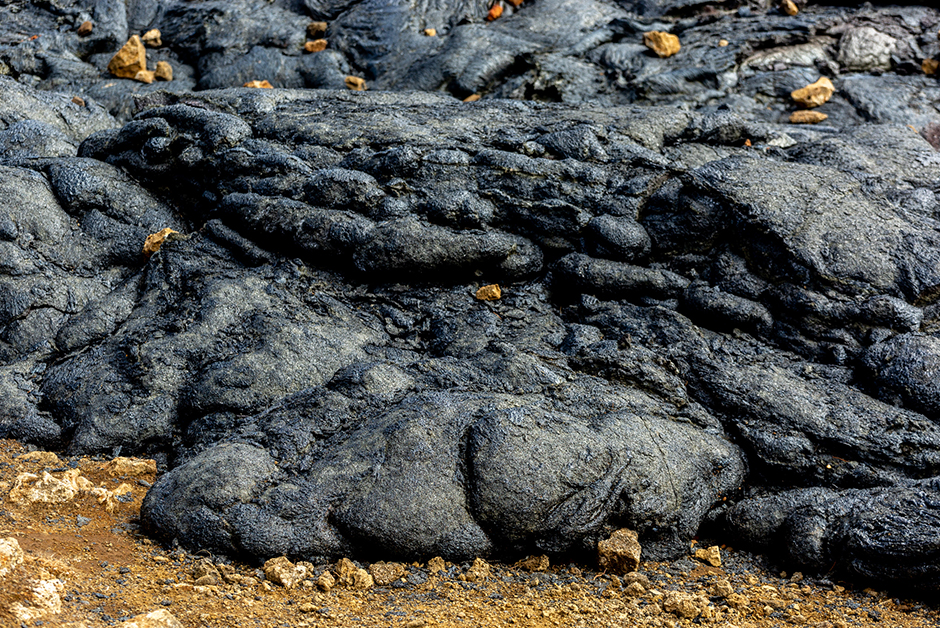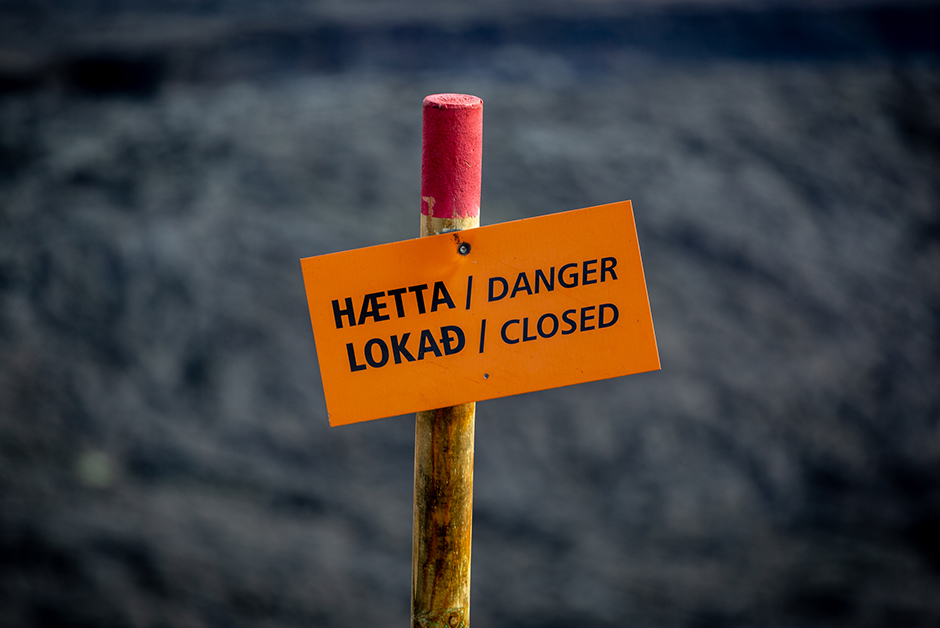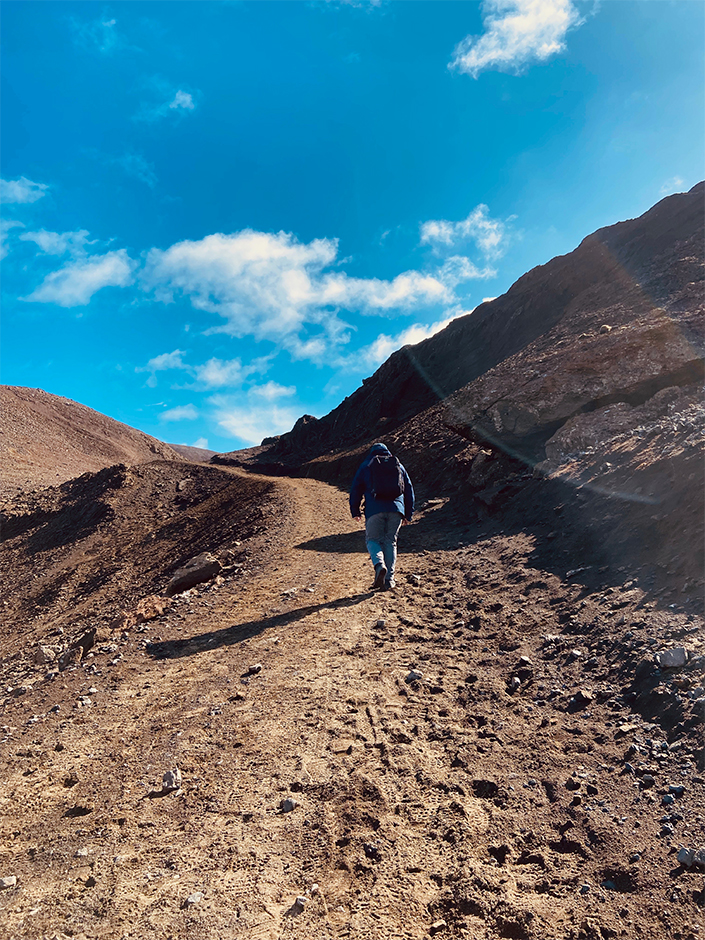 What will I see at the top?
Once you arrive at the summit, it's pretty incredible.  At the top of the trail is a large open area with large rocks.  Everyone basically just picks a spot, sits on a rock and then watches the lava show.  When we were there, we stayed at the summit for about an hour and a half and we watched about 8-9 eruptions, some smaller, some larger but they went off about every 10-15 minutes.  I'm not sure if that will be the normal going forward but it's what happened while we were there in May 2021.  It's a beautiful view, looking down on the volcano from the top of the trail so just pick a spot up there and take it all in.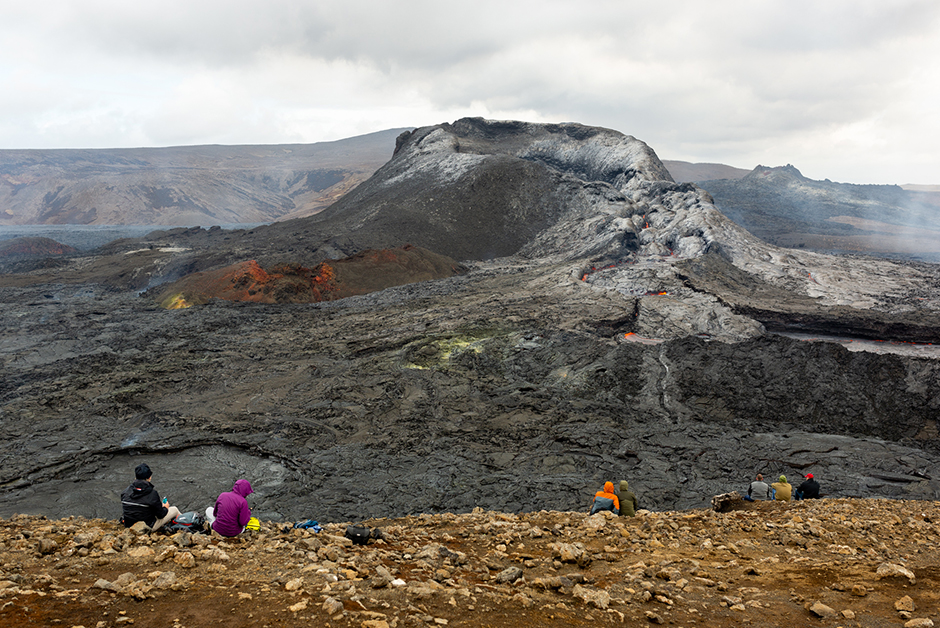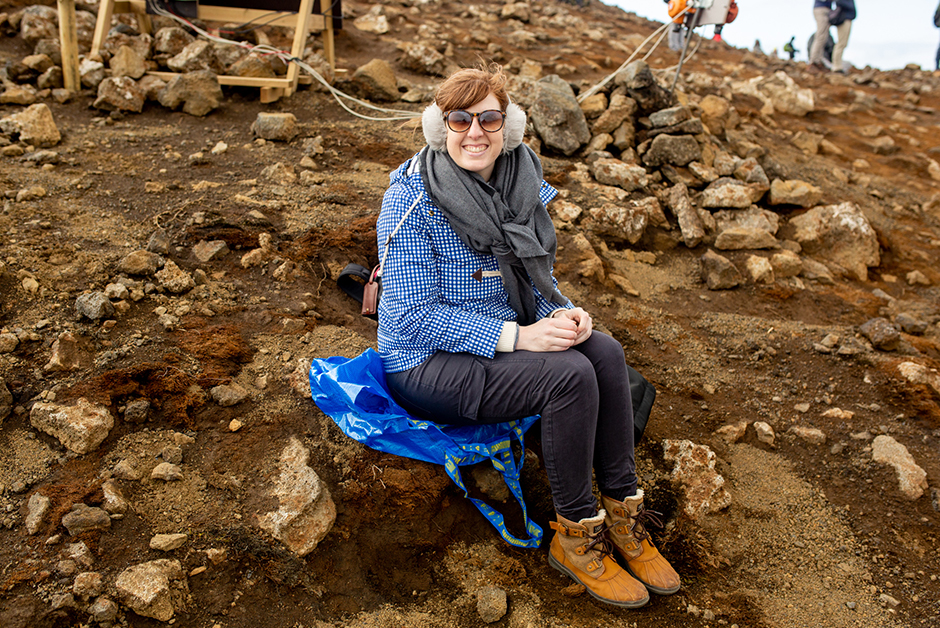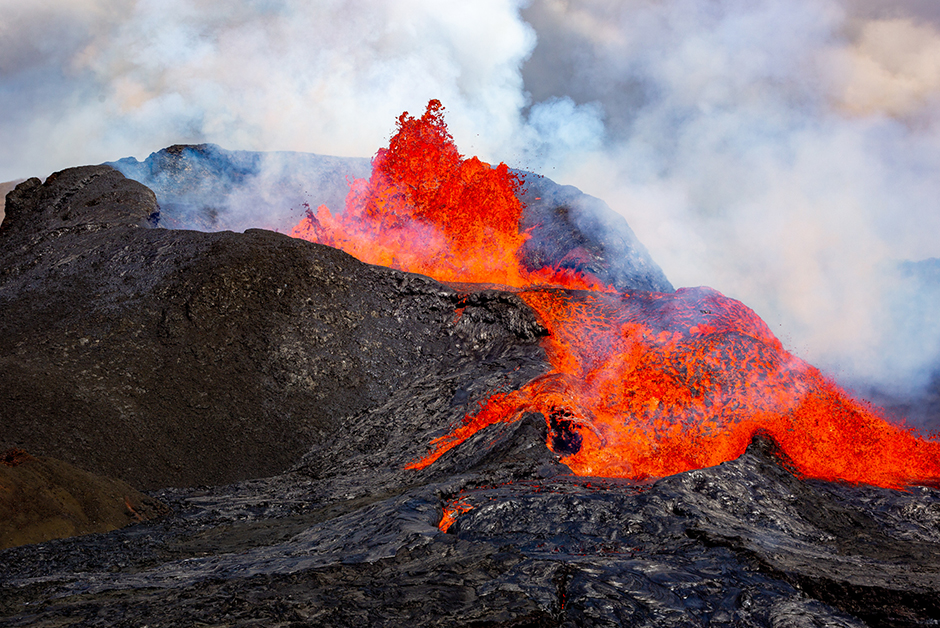 What do I need to wear?
This is dependent entirely on what the weather is like, but for typical Summer weather in Iceland, we hiked it on a 50 degree morning with minimal wind, though the wind did pick up a lot on our hike down and it was definitely harder so pick a good day to do the hike in decent weather.  In terms of what to wear, I wore leggings under cargo hiking pants, good hiking boots (mine are faux-fur lined so they keep my feet warmer), long sleeve shirt, a down vest, a big scarf, a jacket, ear muffs and gloves.  On the hike up, we ended up taking our gloves and scarves off because we got so warm but we definitely needed them again at the summit so be prepared for cold wind while up there.  I also brought those little shakeable hand warmers that I used at the top while we were sitting for a while to keep my hands warm.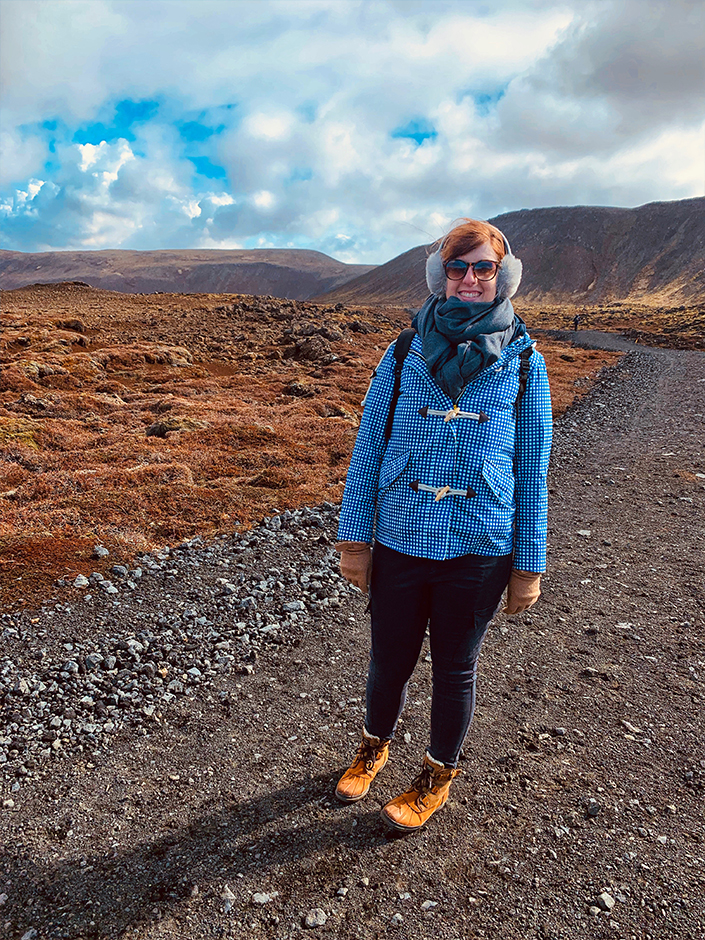 Outfit Details:
Boden Checkered Rain Coat (sold out) | Gap Navy Blue Cargo Pants (similar)
Gray Ear Muffs | Black Anello Backpack | Tan Insulated Hiking Foots (similar)
Was it worth it?
Without a doubt, yes.  Witnessing the volcano erupting in Iceland was by far one of my top travel memories and one of the coolest experiences of my life.  Seeing nature's power like that was pretty surreal and I would highly recommend you seeing it if you'll be in Iceland in the near future.  I'll leave you with this time-lapse video of the volcano erupting…
Headed to Iceland? 
See more of our content on Iceland here!