Kerry Hotel – Hong Kong
38 Hung Luen Road, Hung Hom Bay, Kowloon, Hong Kong SAR, China
As I was searching for a hotel for our trip to Hong Kong, I wanted two things: a great view of the skyline and a decent price.  Most of the major hotel chains that offer incredible views are pretty pricey in Hong Kong, so when I came across the Kerry Hotel, an offshoot chain of Shangri-La, for half the price of the other major hotels and still with a water and skyline view, I booked immediately!  We loved our stay here and I would for sure stay again to use it as a base hotel whenever we end up in Hong Kong.
LOVE
Location – While the location of the Kerry Hotel isn't as centralized as a lot of the main hotels in Hong Kong, I actually really liked being where we were.  While on the map it looks a little out of the way, it wasn't at all in terms of connectivity and we could be in any main part of Kowloon in about 10-15 minutes.  And since it was away from the chaos of the downtown areas of Hong Kong, we got a much quieter feel which was really nice.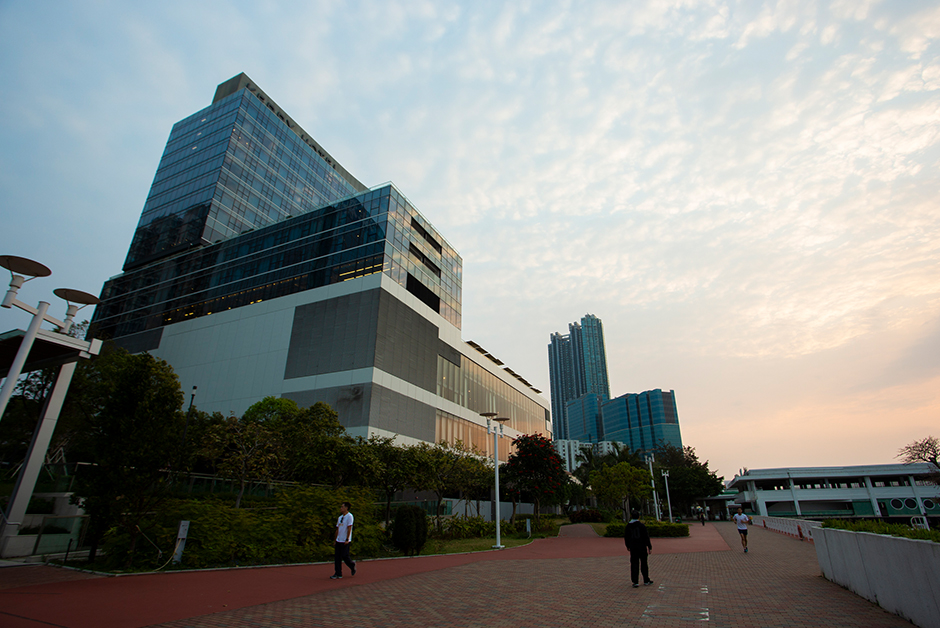 New Hotel – The Kerry Hotel is brand new within the last year or so, so everything is new and fresh which made it a very comfortable stay.
Views – The views were important to me when booking a hotel in Hong Kong and we weren't disappointed!  We booked a Deluxe Room with a sea view and had stunning views out over the water.  My parents had a slightly different angle in their room and they had a great view of the Hong Kong skyline.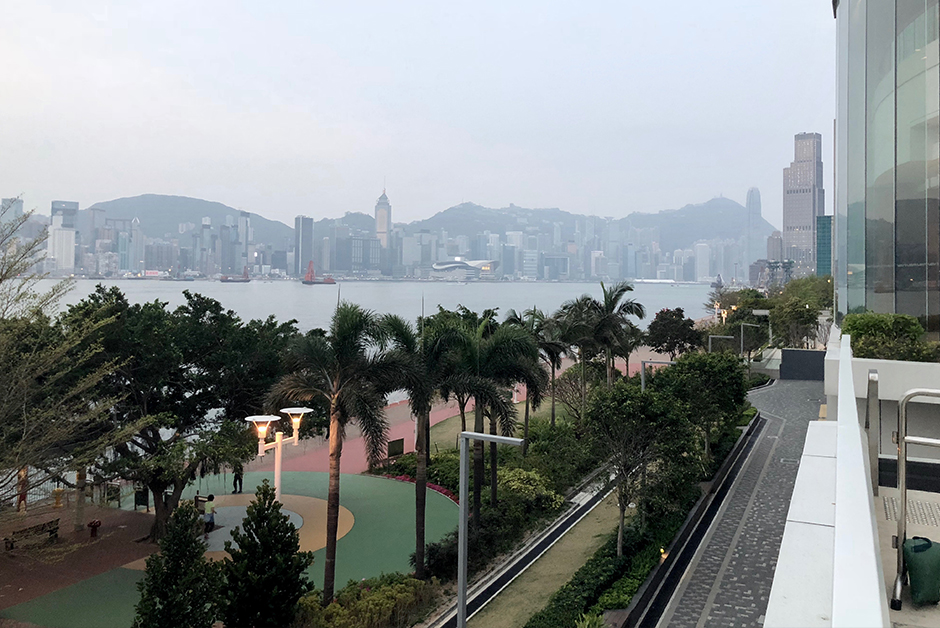 Design – I loved the sleek but beautiful design of the hotel.  Small touches like patterns in the lush carpet and beautiful built in wood accents in the room really made the hotel comfortable and beautiful.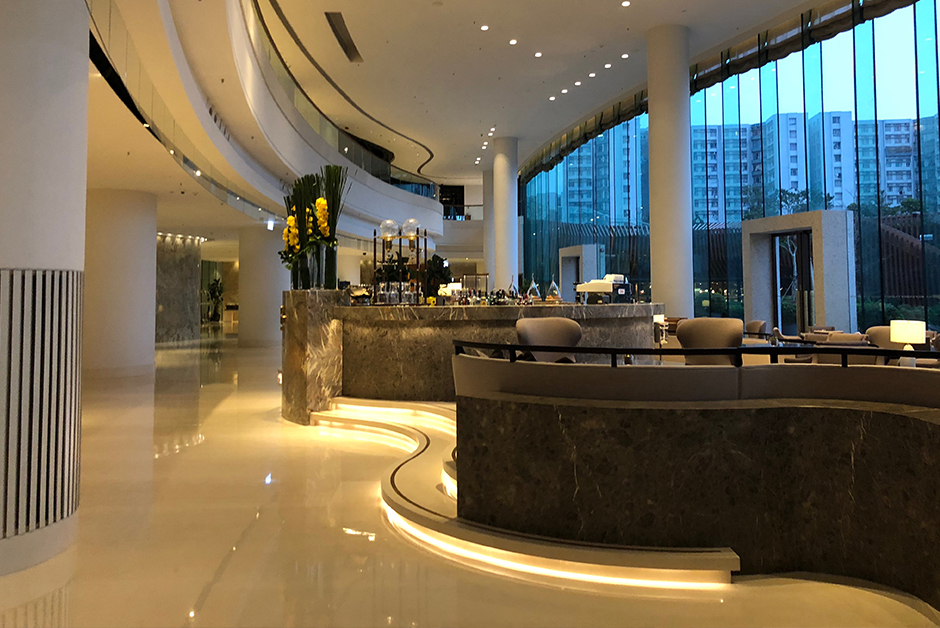 Size of the Room – Our room was big and had lots of room for us to spread out and relax.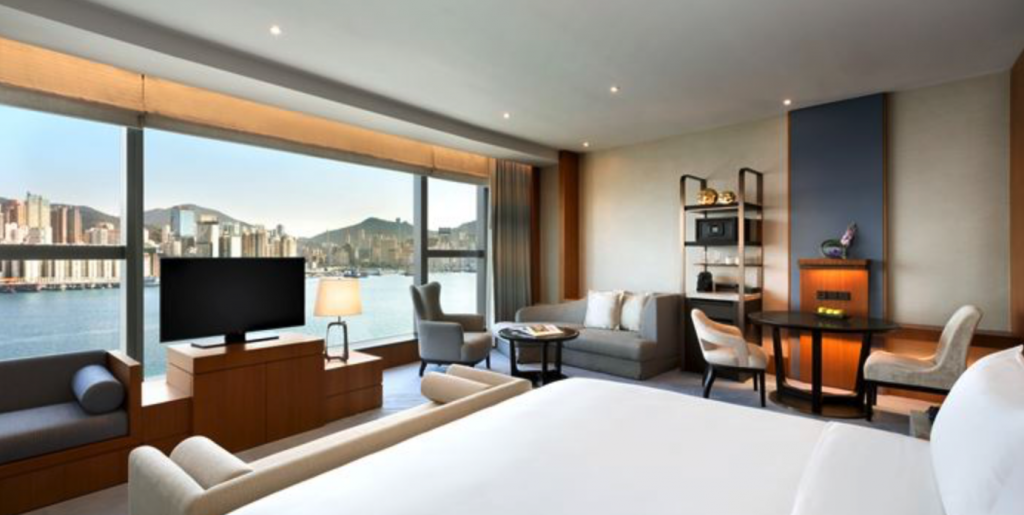 Fast Wifi – We're suckers for good wifi and the hotel offered a really quick connection and easy access.
DIDN'T LOVE
Nothing! – There was nothing I didn't like about the hotel and would for sure stay here again in Hong Kong.
NOTES TO KEEP IN MIND
Not in the central Tourist areas but Close – As mentioned above, this hotel looks a little out of the way on the map but in reality it was super close to anything we wanted to see.  We used Uber to get around primary since we were in a group with my parents most of the time and we could get to anywhere in Kowloon within 10-15 minutes and to the airport in 40 minutes.  It's out of the central areas of Hong Kong which offers a calming environment.
Book a Sea View –  Be sure to book a sea view so you get the beautiful views!
Traveling to Hong Kong?
See all of my posts on Hong Kong!