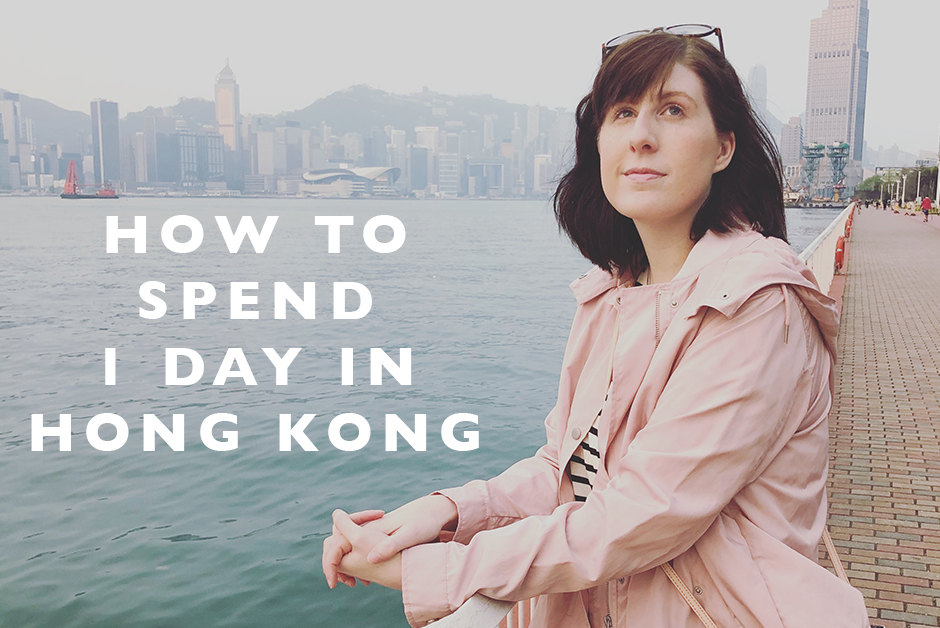 When we were booking our trip to Japan for cherry blossom season, I really wanted to get in a stopover in Hong Kong on the way since the city has been on my list forever and we've never been able to make it work on other trips.  We knew our time here would be short, but wanted to use this as a jumping off point for return visits in the future if we liked it, and we did end up really liking it!
We basically had 1 full day in Hong Kong and we were meeting my parents there who had just been in Shanghai for a week and have been to Hong Kong many times before.  My goals for our 1 day in Hong Kong: Eat Dim Sum and explore older parts of the city.  I really didn't care about the newer areas, but I really wanted to see some of the older parts of the city filled with colorful signs and small tiny restaurants so we decided to base ourselves on the Kowloon side for the day and explore.
How to Get Around Hong Kong
While there are endless ways to get around the city include a subway system, we opted mostly for walking and using Uber as we were traveling with my parents and it was just easier in a group to grab an Uber most of the time.  We found the Uber's to be really inexpensive too which was really convenient.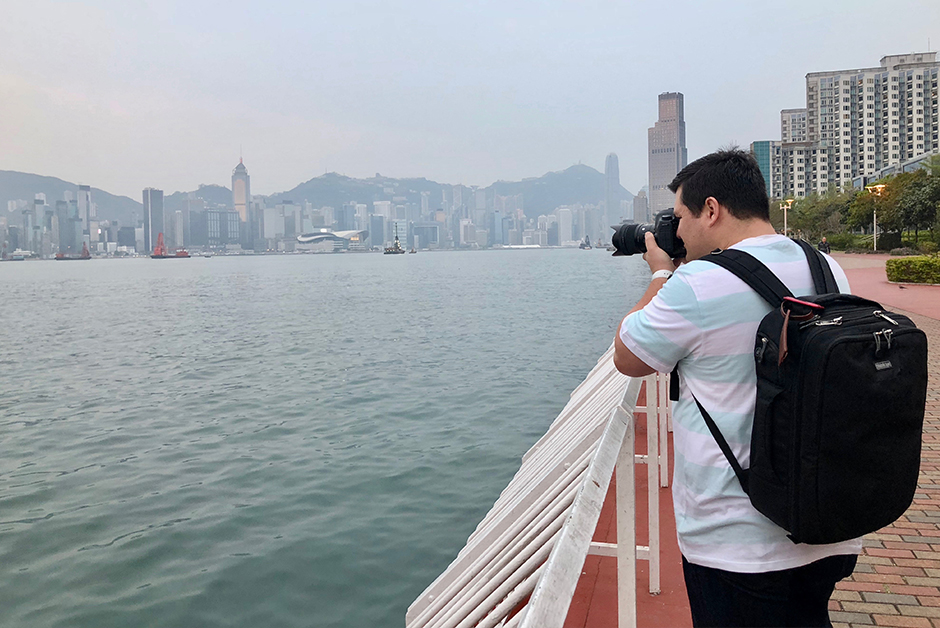 Start the day on the Hung Hon Promenade
We stayed at the Kerry Hotel which has a prime spot right on the water and the Hung Hon Promenade.  Start your day with a wander down by the water and take in the amazing views of the Hong Kong skyline.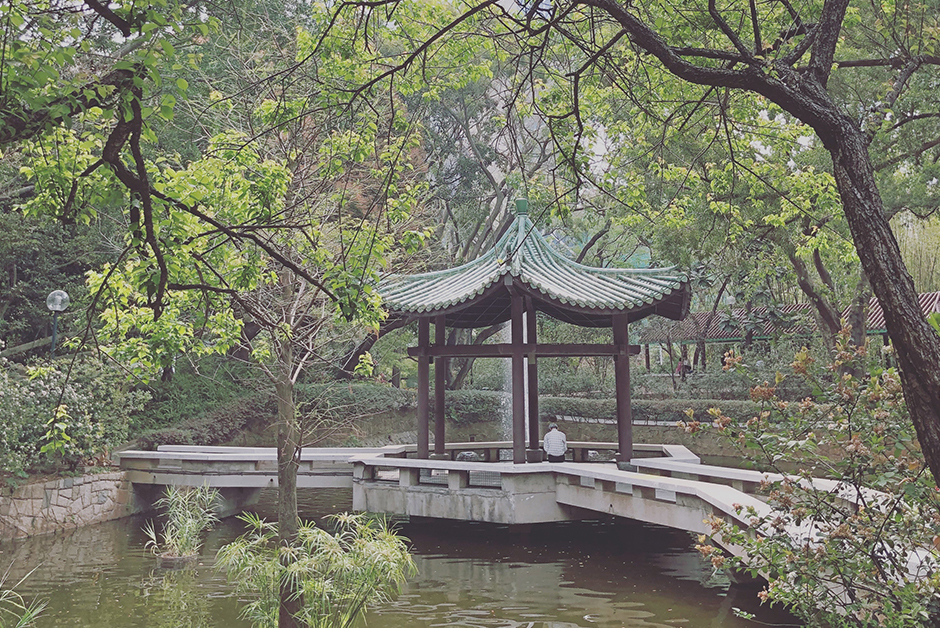 Explore Kowloon Park
Next, head to Kowloon Park where you'll see a bird sanctuary, amazing old trees and flamingos!  This beautiful city park is a quiet and peaceful spot in the middle of a busy city!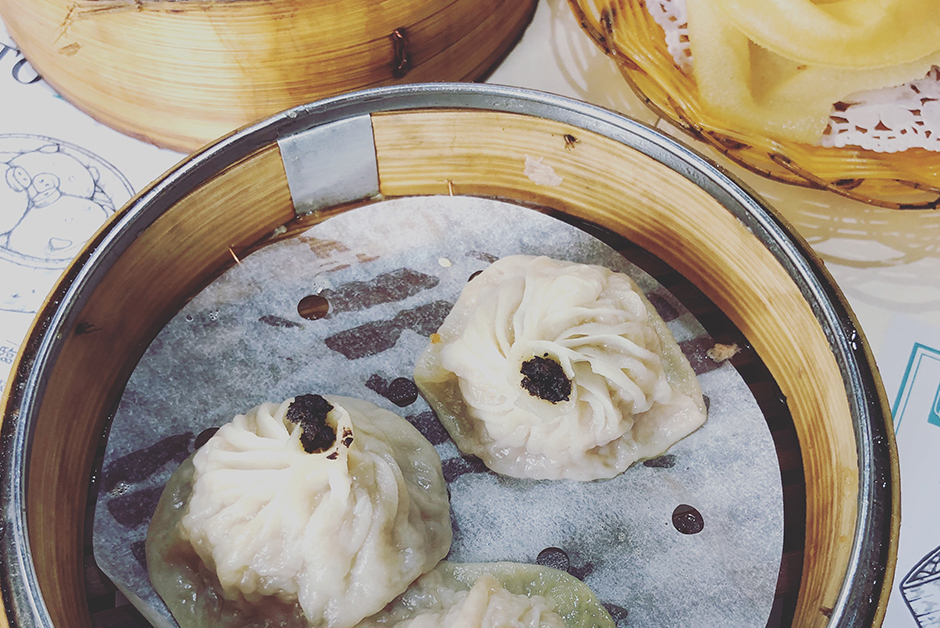 Dim Sum for Lunch
I wanted to at least have one traditional dim sum experience while in Hong Kong so for lunch, we headed to DimDimSum Dim Sum Specialty Store after much research.  I wanted a traditional spot but also some place that was clean and recommended and I was so glad to find this spot.  It was still super local but was clean and modern and the food was fresh and delicious!
Another spot that came highly recommended and I'd like to check out next time is Tim Ho Wan, known as the "world's cheapest Michelin-star restaurant" serving well recommend dim sum.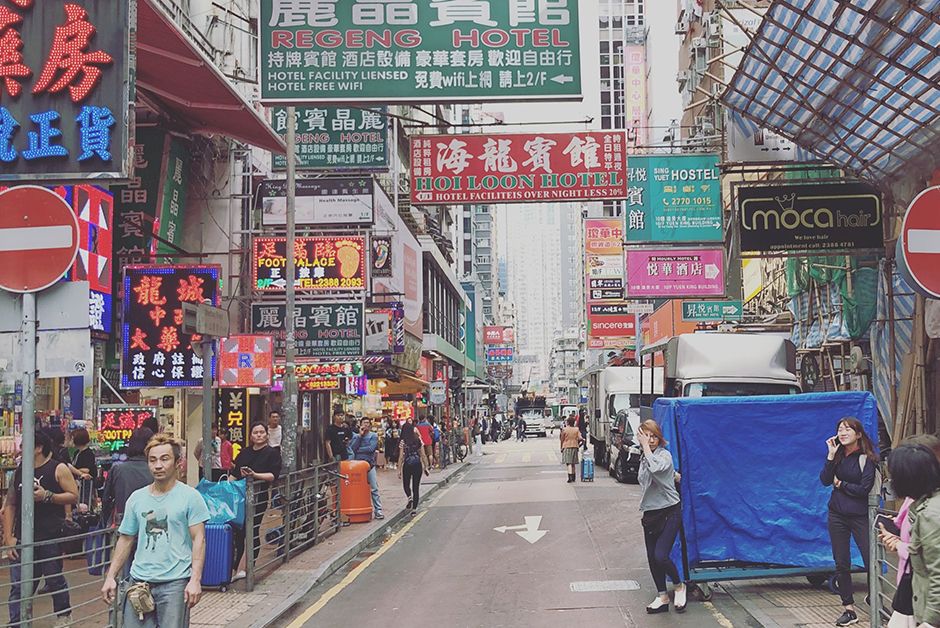 Explore Mong Kok and the Ladies Market
Since I wanted to see older areas of Hong Kong specifically, we decided to explore Mong Kok, which offers amazing old streets full of colorful signage and markets galore.  This neighborhood is perfect for wandering and exploring and full of shops and restaurants.  We wandered through the Ladies Market to look for souvenirs and while most shops were full of reproduced items, there were a couple gems throughout.
Dinner and Shopping at Harbour City
We finished our day with dinner at the Harbour City Shopping Mall and there were endless options for restaurants here as well as endless shopping as well.  We chose our dinner spot based on it's proximity to where the Hong Kong light show happens every night at 8 but more on that below!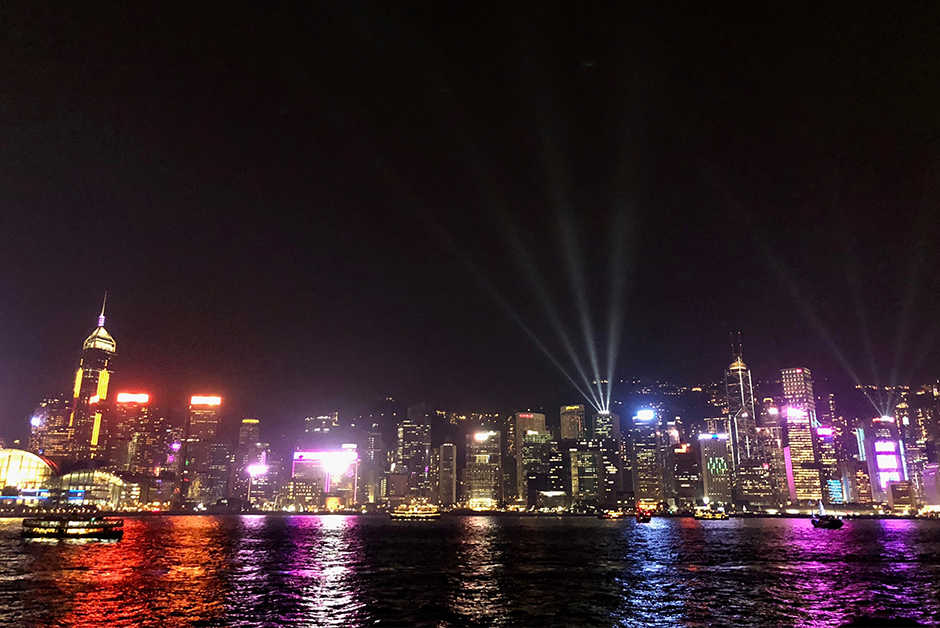 Watch the Hong Kong skyline light up at night on the Kowloon Public Pier.
After dinner, we wandered outside right next to the mall to the Kowloon Public Pier area near the Hong Kong Clock Tower and grabbed a seat on the benches facing the water.  Every night the buildings on both sides of the water do a light show at 8pm and since we had heard it recommended we grabbed a spot and waited for an hour for it to start.  It ended up being pretty anti-climactic and I wouldn't recommend waiting around for it, but watching the buildings light up agains the night sky was beautiful and with a good vantage point, it's definitely a must to at least see the skyline after dark!
Traveling to Hong Kong?
See all of my posts on Hong Kong!