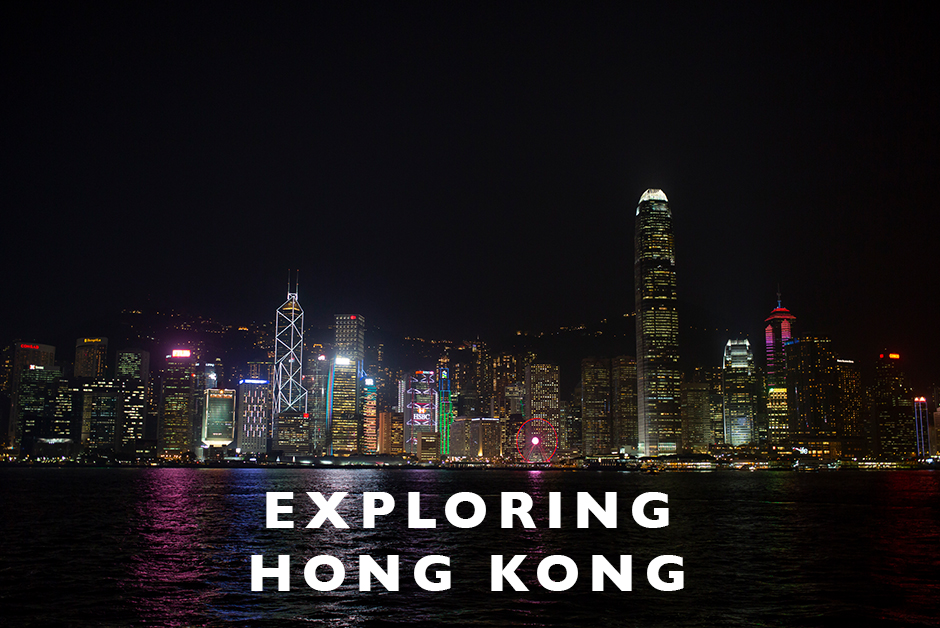 When we were planning our trip to Asia to take in Cherry Blossom Season in Japan, I had one request for the trip: that we also make it work to stop through Hong Kong at some point on the trip.  I've been wanting to make it to Hong Kong forever and on previous trips to Asia, it just didn't work out for our plans.  This time however, we made it work and it happened to also time perfectly (without even planning it) to meet my parents there for a day as they were heading home after a week in Shanghai, China.
My parents have loved Hong Kong for years and have traveled through there many times and I've always heard stories of their travels there, so to get to meet them there for my first time experiencing the city (well second if you count the time I was there when I was 2 years old) was so much fun!
You know how some places you travel to are totally different than what you had in your head after wanting to visit there for a long time?  Well, Hong Kong was exactly what I had pictured in my head and just felt right.  It was one of those places that just had a great vibe, a city that's crazy and chaotic but also beautiful and peaceful and interesting.  From the old to the new, I really liked our couple days in Hong Kong and I know we'll be back.  Hong Kong has a totally different feel than other Chinese cities and with a complicated history, it has so many intriguing stories to tell.
We only had a day and a half in Hong Kong, but we made it work and got to see a lot of the Kowloon side of the city.  So for your skyscraper and bright colored sign fix, here's a photo diary of our time exploring Hong Kong.
And if you only have one day in Hong Kong, here's how to spend it!
Traveling to Hong Kong?
See all of my posts on Hong Kong!