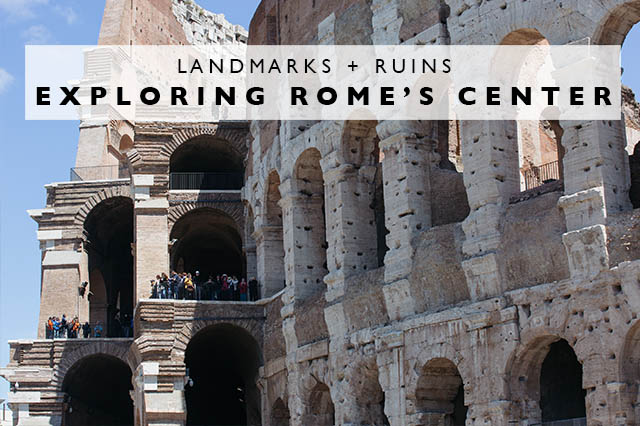 When heading to Rome, the best thing to do is just to wander the city and take it all in.  But there are so many landmarks as well in the city that spending one day taking in the famous sites is a must do.  Since we'd been to Rome before and done most of the tourist sites the first trip, this time we still wanted to see some of Rome's famous landmarks but we didn't necessarily want to do the tours or wait in lines, so we opted for a walking tour exploring Rome's Center to see famous sites like ruins and the Colosseum.  Exploring Rome's center can be chaotic and crowded but filled with landmarks and ruins, it's still definitely worth a visit!
Don't Miss near Rome's Center:
-The Rione/Monti neighborhood to the North of the Colosseum was a quiet haven away from the crowds.
-The Colosseum – well worth a tour inside but if you've already been, wander the Piazza in front and take in the views.
-Take in the incredible Arco di Constantino.
Traveling to Italy?
Check out my archives for more posts on Italy!