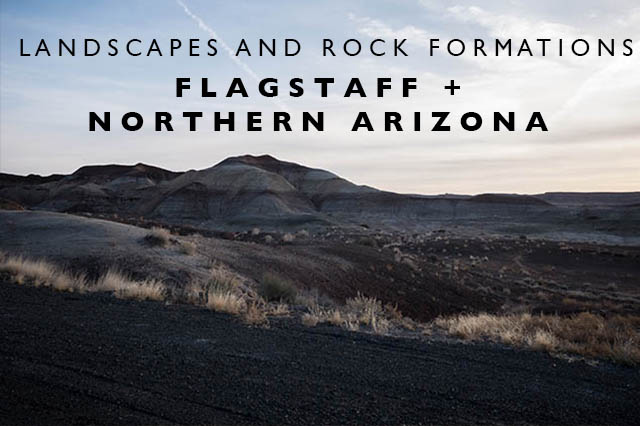 After arriving in the late afternoon in Sedona after driving in from Las Vegas, we awoke the next morning bright and early.  We had a tour of Antelope Canyon at 10:15am and with a 3 hour drive ahead of us, we wanted to be sure and leave early.  We were up before sunrise and headed out of Sedona to Flagstaff, where we grabbed breakfast and watched the gorgeous sunrise that morning.
Upon leaving Flagstaff, we noted many times along the drive North how different the landscape of Northern Arizona is than we were expecting.  It reminded us a lot of Bend or Central Oregon, here in my home state, and it was quite shocking how it changed into really interesting landscapes and rock formations.  We drove through high desert, then through canyons with intensely high rock formations, then with small hilly landscapes that very closely resembled what I envision Mars to look like.
During the drive through Northern Arizona that day, I was constantly in awe of how grand the landscape is in that part of the world.  Whether in sheer size or in a grand feeling we got, the land in Northern Arizona is truly unique and such an incredible experience to see.  I can't wait to get back to this area in the future and I'd highly recommend the drive from Sedona to Page to see it in all it's grandiosity.