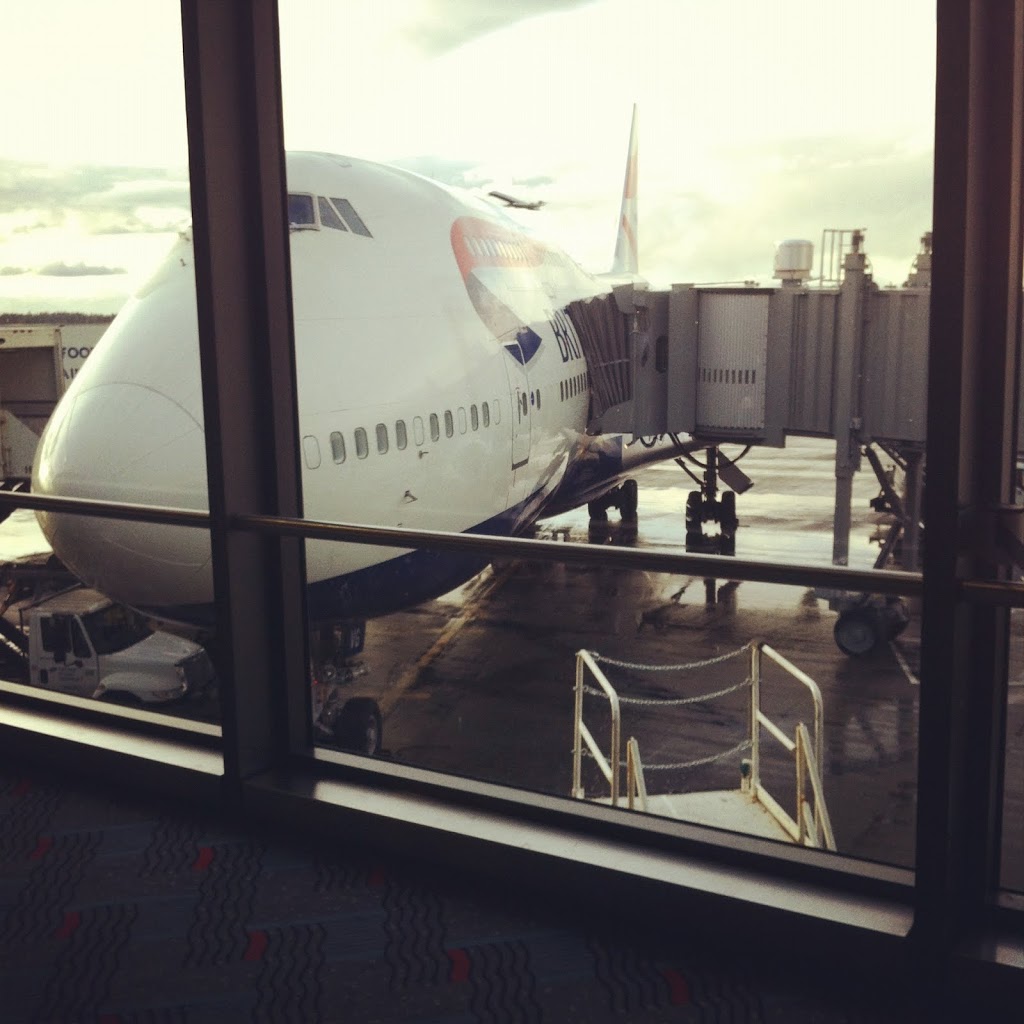 Nick and I had been through London before on our honeymoon a year and a half ago and stayed there for a week. We really enjoyed the city and as I had started looking a few months ago to book our next trip, I wanted to try the direct Seattle to London route on British Airways to see how we liked it and decided that we'd really enjoy another short jaunt through London. We ended up loving the British Airways direct flight and will no doubt take it again in the future; London is a great city to go through even if just for a couple days as did this time. Since we already knew much of the area we stayed in, we had a lovely leisurely first day in London. We landed at Heathrow mid morning, had no bags to pick up (we did all carry on's this trip) and breezed through the newly renovated wonderful airport (updated for the olympics). We headed straight to the waiting train headed to Paddington Station, purchased our tickets and boarded. It was a delightful short 20 minute train ride into the city (which by cab takes about an hour and double the price) complete with free wifi on the train and tv screens with news playing. This is definitely the way to go to get into the city from Heathrow and I would always recommend this over a cab as it's half the time and half the price you'd pay, plus the hassle of traffic.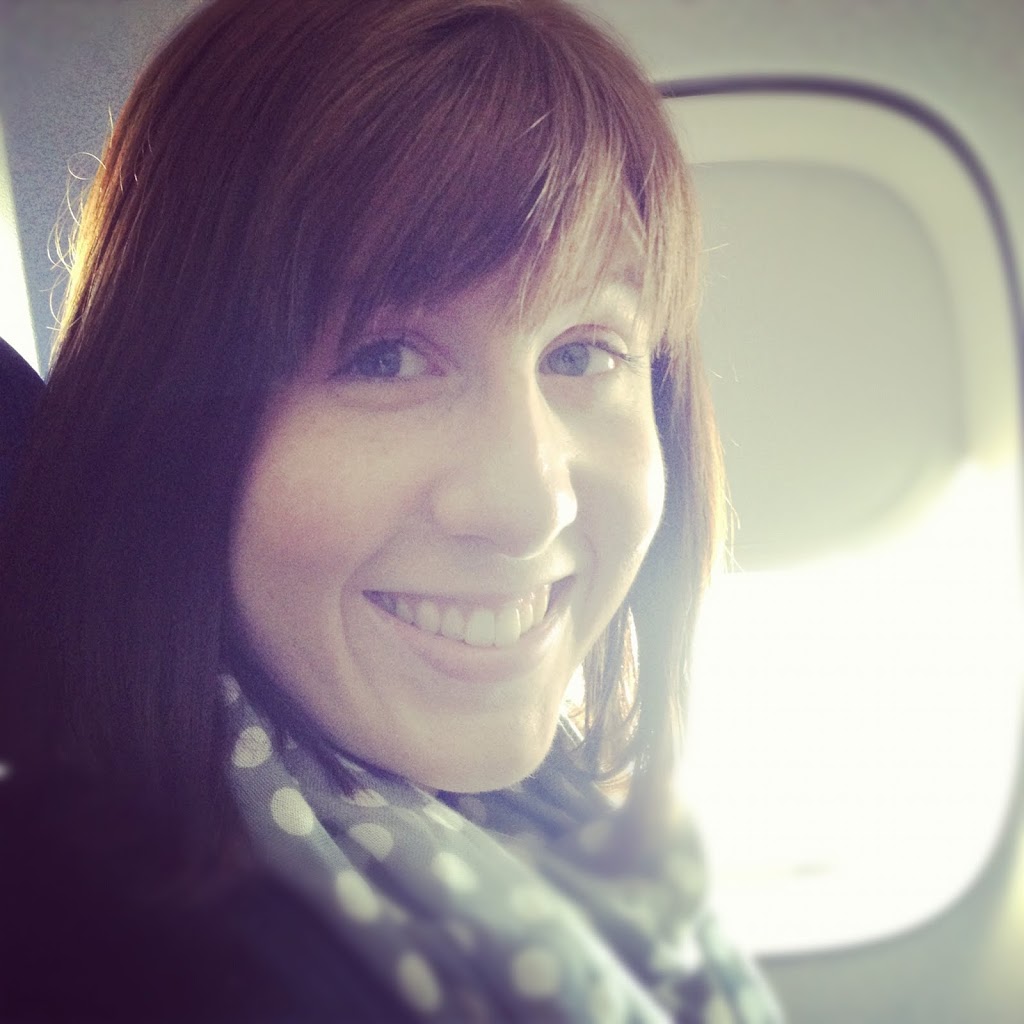 We arrived at our hotel, staying at a new one this time, The Metropolitan Hotel on Old Park Lane, right across from the Queen's Gate in Hyde Park about noon, and we were luckily able to check in early to our room that was ready. It was a fabulous room, very large for European standards and had a lovely view of Hyde Park across the street. I would highly recommend this hotel and we had a very pleasant one night stay with them. After showering and freshening up, we headed out for some good pub food. This was one thing we had really remembered fondly from our last trip to London, was the amazing pub food and atmosphere and we were anxious to have it again. So we headed out on a gray London day out of our hotel, walked through Hyde Park to the other side of it where the area of Kensington resides. We ate right on the Kensington high street at a pub called "The Goat Tavern" and ate fish and chips and bread and butter. As we relaxed, we began to get into the vacation spirit and enjoy our pub experience as best we could.
After lunch, I wanted to do some shopping, as London has some of the best shopping in the world. I love their high street stores like Jigsaw, TopShop and Riess. So I wandered around the stores on the high street while Nick scouted out a bench across the street and took some photos of the area while I wandered around. Afterwards, we decided we wanted to head over to the Financial district of London and check out the Tower of London and the Tower Bridge (which we never got to last time we were there). So we hopped on the Tube (London's metro system) and after being totally turned around by their signage (Paris' system is so much better!) we jumped on a train and rose out of the tube tunnels at the other end of the city right across the street from the Tower of London. It was daunting to see it, knowing how many people lost their lives in or around that building over the years, how many rulers walked the roads around there, how many centuries saw that place in action. Buildings like that always get to me, as they have so much history, so much more history that we can often know here in the States as our history is so young still compared to the rest of the world. We wandered around and then ended up by the River Thames, sipping hot chocolate on the windy gray day. We sat and looked on the Tower Bridge, which I must say I think is much better in photos than it is in person. I wasn't quite taken with it, but nevertheless glad that we saw it.
As the evening was drawing in, we decided to go back to our hotel and try to get to bed early to get on European time. We jumped back on the metro, arrived home at our hotel and decided to order room service for dinner instead of going out after a long first day.
London has such a grace, such a regal feeling almost as you walk her streets. I really enjoyed our days there this time and for some reason, the city really sticks with me, in a much different way than Paris, but still it pulls me in none the same. I always feel struck in London by the age of it, by the history of it, by the feeling of walking the streets of so many before us.
And as the rain fell that day in London, as we walked around Hyde Park earlier in the day, all I wanted to do was breathe it all in and feel the pull of the city.
Photos by Nick: NickNieto.com
Trip Info:
What I wore: black Gap legging jeans, Banana Republic rain boots, H&M knit sweater, Calvin Klein black raincoat (with hood), bright blue J. Crew scarf, Target black leather gloves and my Dooney & Bourke purse (with shoulder strap)
Where we stayed: The Metropolitan on Old Park Lane
Headed to London?
Check out our London Travel Guide in the Land of Marvels Shop for only $5!