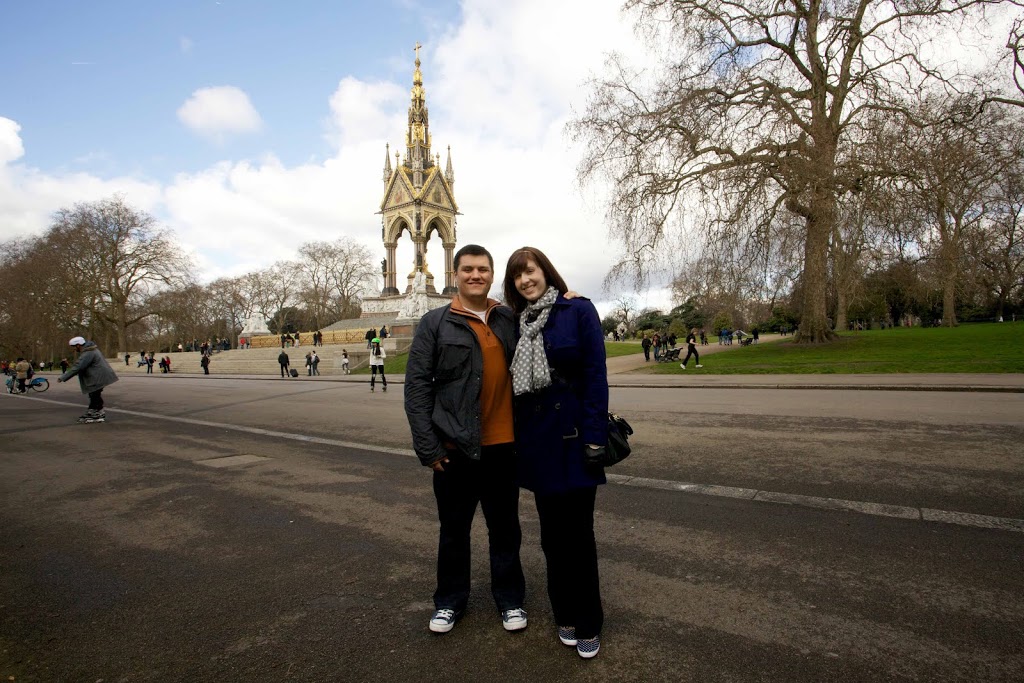 Our second day in London was even better than the first, as we slept in and woke up to a beautiful blue sky sunny day. London comes alive when it's nice weather and everyone was really enjoying the Spring day. We got up, got ready and grabbed a cab and headed down to one of our favorite British chain restaurants, Giraffe, for a traditional English breakfast complete with British sausage, eggs, fried potatoes, bacon and baked beans. We sipped smoothies and enjoyed our leisurely breakfast. This is a really cool British chain and they have them all over… I love their motto: "Love, Eat, Live."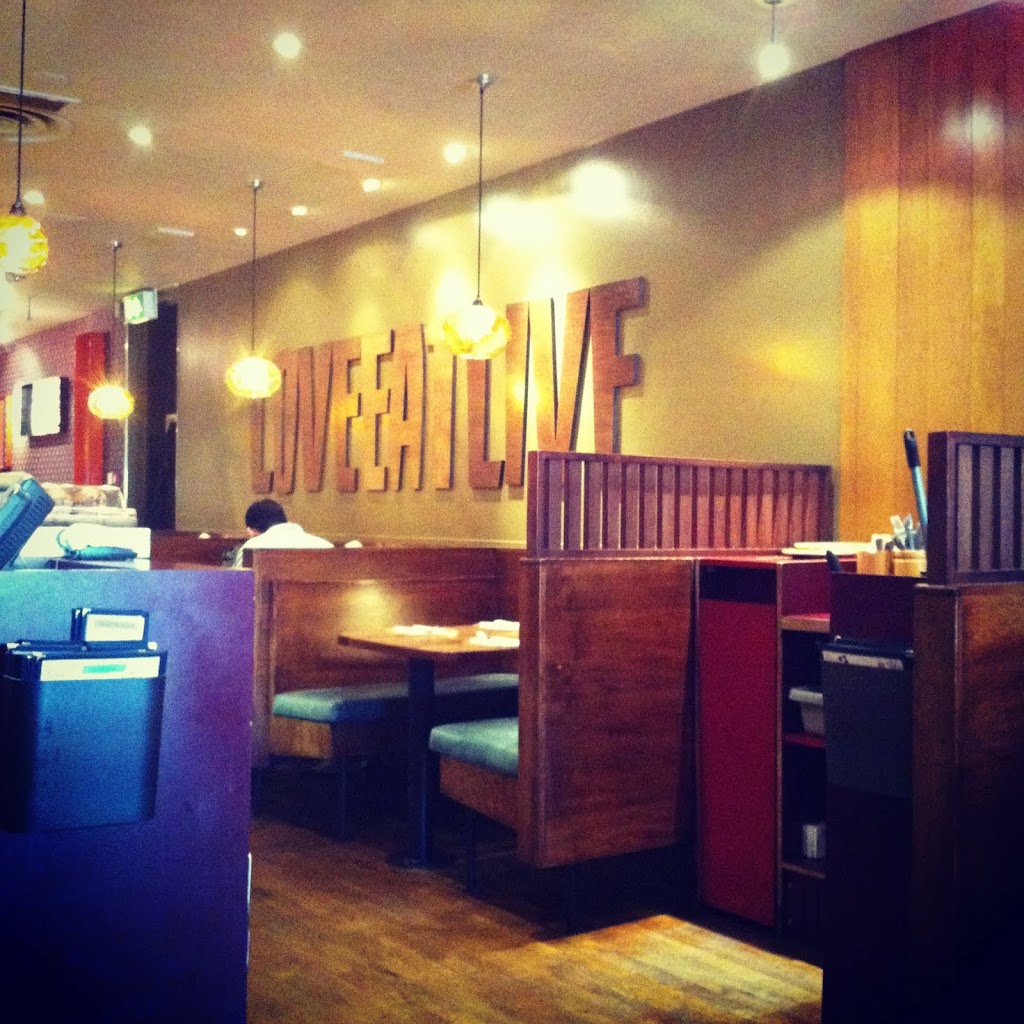 After breakfast, we had seen bikes to rent in Hyde Park the day before and since the weather was so beautiful, we decided to do it. We spent an hour just strolling around and biking our bikes through the park. It was a gorgeous day truly and everyone was out enjoying it, which made us feel like a true part of the city. Hyde Park is truly one of the most beautiful large parks I've ever seen and everything was just beginning to bloom which made it all the better. It's such a great park that ranges through so many different types of settings, from kids playing soccer to little ponds to Kensington Palace gardens to bike paths. I always enjoy going through the park when we're in London and it makes you feel like you belong there, like even if you lived in London, you'd frequent it just as much.
After our bike ride, we meandered back to our hotel through the park and just enjoyed a leisurely stroll under the London blue sky. We then packed up and headed to Queen Victoria train station in a cab, where we changed onto a train headed to London Gatwick airport for our flight to Marrakech. Gatwick was amazing! I've never flown through there before and I would gladly go through again… it was fabulous! After a quick lunch at the airport, we headed to our gate and boarded our flight to Marrakech on EasyJet… another of our favorites in Europe.
Overall, our stop in London was wonderful. I love this city for what it is and it's a place that I always enjoy returning to, even if only for a few days.
Trip Info:
What I wore: Banana Republic dark flare denim, Zara navy trench coat, Keds for Madewell polka dot shoes, J.Crew chambray button up shirt, gray and white poke dot scarf from Gap, Dooney & Bourke handbag
Where we stayed: The Metropolitan London
What airlines we flew: EasyJet to Marrakech
***also changed up the blog a bit, hope you enjoy!
Headed to London?
Check out our London Travel Guide in the Land of Marvels Shop for only $5!