Recently my mom has been putting home videos from my childhood on DVD and in the process she is sending me clips of them as she gets them. It's so interesting for me to sit here, in the States, in Oregon, in the cold rainy days and remember back to my childhood, a childhood that is perhaps as different as anything from a childhood in the United States. There is not a day that goes by that the place that I grew up, Ras Tanura, Saudi Arabia, doesn't shape who I am, or shape my decisions or shape my choices. It was my home, it was the place that so many of my memories still remain, memories that I hope I never forget because they are such a huge part of me, and they always will be.
I struggled with the move back to the States when I was 12, and I struggled for a lot of years with finding a place to call home again, but all these years later, I have finally realized that while the desert is not home anymore to me, it's my birthplace, it's where I grew up and it's that little town on the beach of the Persian Gulf, that shaped everything about who I am.
I've been thinking a lot lately about the memories there, about our house on Surfboard Lane, just a block from those sandy white beaches and that hot ocean water. I can still feel the desert heat, the burning on the bottom of my feet walking in the sand, and the deep red carpet in our house. I remember the nail polish I spilled on the bathroom wall and the early morning sunrises shedding light in my bedroom windows. I remember my bedroom exactly, and the trips to Rahima for schwarmas and fire oven sweet bread. I remember Orangina, which I was so ecstatic when I could finally find it in the States years later, and the taste of the lamb schwarma sliced right off the spit out there on the sidewalk of that little tiny sandy Saudi town. I remember the long trips back to the States for repat, the long plane rides back when there was no security, when we'd meet Grandma and Grandpa at the other end right at the gate at PDX. I remember the sand storms and roller skating under the covered area of the playground, the oiled sand golf course and my favorite chicken in oyster sauce at the Bowling Alley restaurant. I remember the causeway to Bahrain, seeming to last forever surrounded by ocean, and the drive back into RT, that road with lights all down the sides of it. I remember my dad pulling into the compound and speaking a few Arabic words to the security guards, and prayer call so many times a day. I remember all those friends that I grew up with, all those people that we left behind when we left, some of them that I've been lucky enough to reconnect with all these years later. I remember playing teacher in my mom's classrooms and finding my passion for writing there.
I remember BBQ's on the beach, and snorkeling right there in the Persian Gulf, steps from our house. I remember the turtles that Drew, Ashley and I made sand castles for, and then got left out and got run over. I remember Thumper our rabbit, and Buttermilk and Butterfly, those scrawny Saudi wild cats. I remember feeling so safe amongst such a foreign world, and feeling like I was part of it, like there was nothing different between me and the country that gave me life. I remember a conversation with a girl from Jordan about the differences in our religions and it became very evident to us quickly that there weren't many differences at all. I remember Halloweens in the extreme heat and Christmases without any lights on the houses. I remember the Chinese restaurant in Rahima, such a contradiction now that I look back. And the summers in 120 degree heat. I remember being a little girl, happy with her family and at home in a world that some still fear. I remember feeling like I belonged there, hard to imagine ever leaving, until it happened.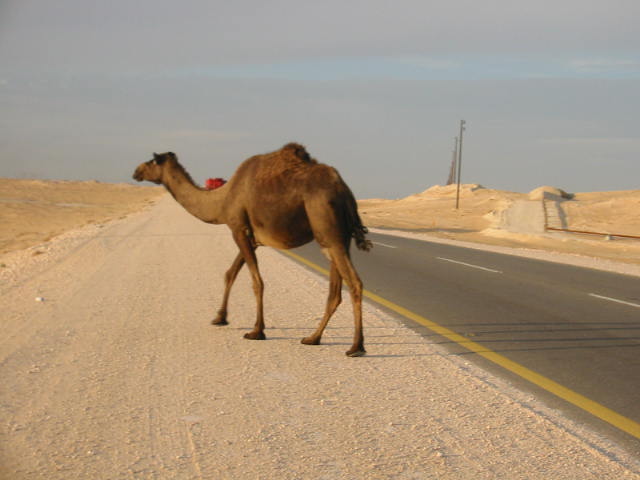 I don't regret my parents choosing to leave, not to say that it wasn't hard, but looking back now as an adult, I'm sure their choice was the right one. I also know that it wasn't easy for them to make the decision to raise my brother and I there in the first place, but I am so thankful that they gave me the childhood that I got, so thankful for the time I spent overseas, the years that shaped who I have become and those years that let me grow up feeling safe and loved. Some people look at my childhood and come up with all the things I missed, the cartoons, the normal American things that kids grow up with, but I look at as gaining so much more than those things. I look at it as the start of my life and as a home that gave me much more than I ever gave it. Saudi Arabia, and the Middle East, will always be a huge part of me, and it will always shape who I am, it will always hold a large part of my heart and it will always be something that I fight for, a place that taught me about love, about family, about acceptance, and about beauty. It's a place that I deeply respect and full of people who are loving, caring and memorable.
It was my home and I was just a little girl, who grew up feeling so safe amongst such a foreign world.