Lotte Hotel – Yangon, Myanmar
No. 82, Sin Phyu Shin Avenue Pyay Road, 6½ Mile, Ward 11 MM, Yangon 11052, Myanmar (Burma)
My trip to Myanmar came up really spontaneously and when I was researching where to stay, the Lotte Yangon high rise was highly recommended so I ended up going with it.  The hotel was great and a really wonderful place to stay for my first time in Yangon.
LOVE
Design – This hotel is only a couple years old as of writing this in December 2019 so it's basically brand new.  The design is a wonderful modern aesthetic and was really comfortable in terms of how the hotel is laid out and the design features are welcoming but very modern.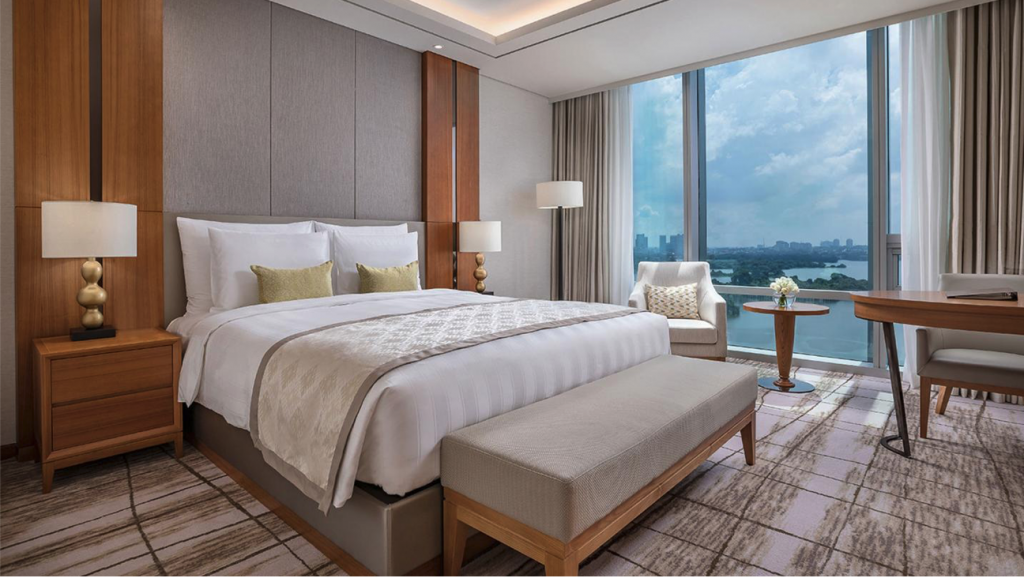 Price – I paid only about $135 per night for my stay here in Yangon in December, which for a high end hotel like this is pretty incredible.
Comfortable Bed – I will say, I slept amazing here.  The bed was wonderful and felt like a cloud.
The People – During my three day stay, the people at the hotel were so wonderful.  One bellboy in particular helped me everyday get a taxi and would offer suggestions on where to go and what to see.  He was so thrilled that I as loving his country and he was wonderful.  Another woman in the restaurant remembered me every day and did everything she could to help me when needed.  Overall, that staff was excellent!
Inya Lake – The location of this hotel was not my favorite for exploring (see below) however I will say that with it being located on Inya Lake, it was a pretty spectacular view.  My first morning there, I watched in an incredible purple sunrise over the lake right behind the hotel and it was gorgeous.
Food – I had breakfast every morning included in my room rate and I took full advantage of that perk, as the breakfast buffet offerings were excellent every single day.  I went down to breakfast early around 6am when they opened each day and it was a wonderful way to start the day, while watching the sunrise outside over Inya Lake while sipping green tea.  I also did order room service one night and it was very good as well.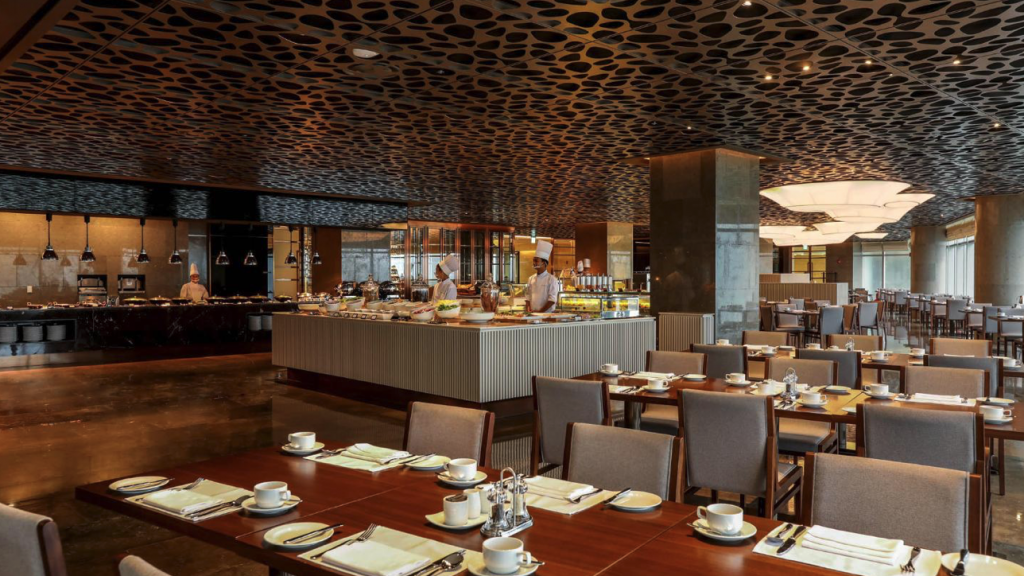 I was treated to Sunday's Marché Brunch at Le Seine by the hotel, the hotel's buffet restaurant, during my stay and I thoroughly enjoyed the offerings they had for this special Sunday treat.  The brunch buffet included all sorts of foods from all over the world and an amazing array of everything you could ever want from Asian classics to American favorites.  The dessert buffet also was delightful and I'd highly recommend brunch here on Sundays, even if you aren't staying at the hotel.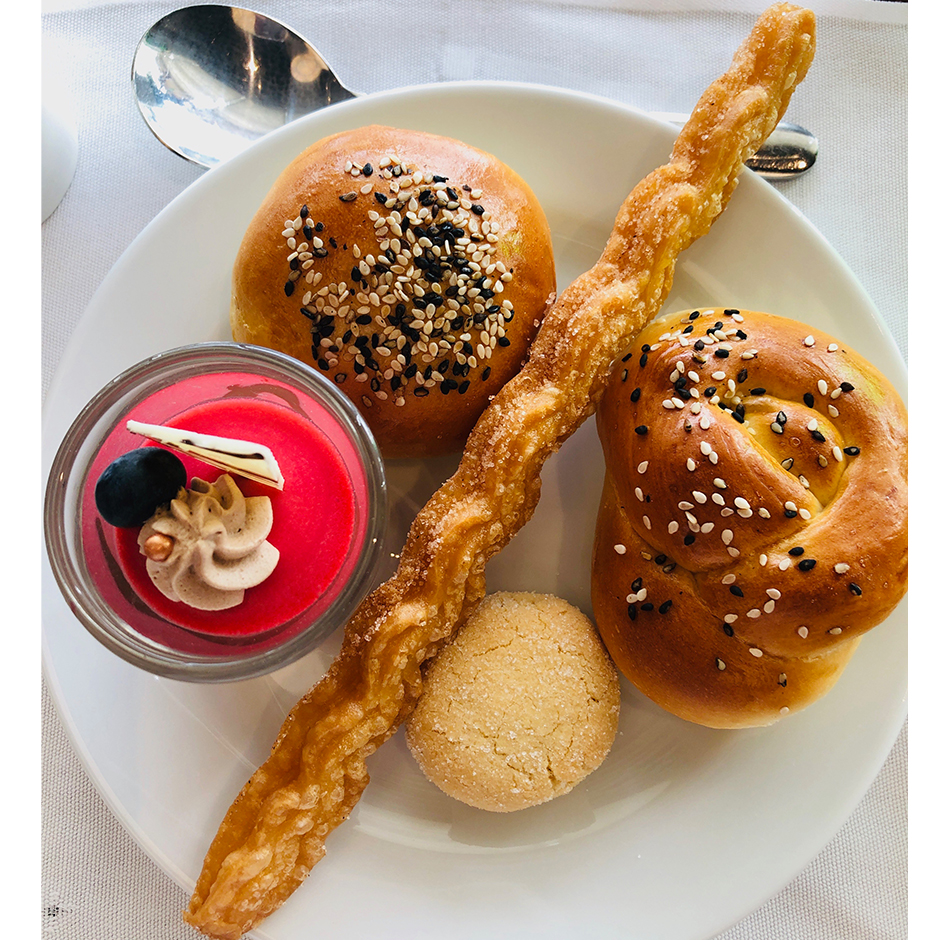 DIDN'T LOVE
Location – While there is really nothing wrong with the location of the hotel, it just was outside of the main downtown area of Yangon meaning I had to take taxis everywhere I went.  But with that said, I also really got a full experience of my time in the city by taking taxis everywhere, something I wouldn't have had necessarily had I stayed more downtown… so it's a give and take.
NOTES TO KEEP IN MIND
There is a CityMart supermarket just a 5 minute walk away.  For extra waters and snacks, there is an amazing CityMart supermarket just North of the hotel about a 5 minute walk away.  There are also a bunch of shops and restaurants in the same plaza as the market.
You'll need to take taxis almost everywhere and the hotel can call them for you.  I took taxis everywhere when in Yangon and when leaving the hotel, I'd just ask the bellman to call one for me.  They will ask where you're going (I always had it on Google Maps on my phone wherever my destination was to show them) and they will get you a taxi and let you know how much the driver will charge you.  There are no meters in the cabs in Yangon so you'll be told a price and you can say yes or no.  The bellman will help you negotiate a price from the hotel to your destination and then you'll have a good idea of what the price should be when you grab a taxi on your own when returning.
Looking for more information on Myanmar?
Read all of my posts on Myanmar.