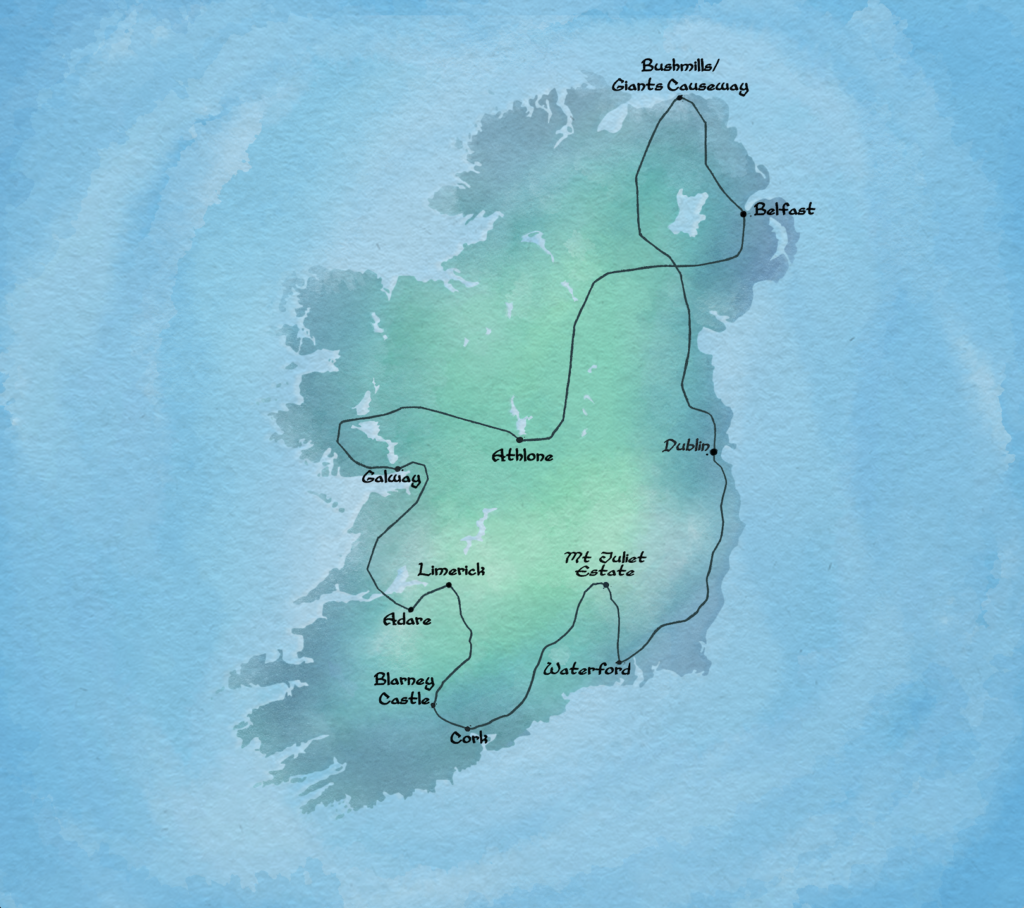 As this was my second time to Ireland, I was more familiar with the country and had a better idea of what to expect.  However, for most of the Southern part of Ireland, I hadn't visited that yet so this second trip was a nice mix of places I've been and places I hadn't been before.  Overall within the Republic of Ireland, there are a wealth of gorgeous places to see and visit and it's hard to even pick the top spots because a huge part of the beauty of Ireland is just the landscape, driving through.  But if you're headed to Ireland trying to figure out the must see spots to visit, here is my list of the must see spots in Ireland and places that I think are well worth visiting.
Mount Juliet Estate
This gorgeous hotel and golf estate in County Kilkenny, about an hour and a half from Dublin, is spectacular.  We only stayed here one night but I'd love to go back and make a vacation out of it, just staying here for a few days.  The grounds of this estate are gorgeous and the hotel was one of the best I've stayed in.  I can't recommend this spot enough, even just to drive through while in the area or stop for a meal.
Adare
When I think of Ireland, I think of little countryside towns and Adare is exactly that. A gorgeous, charming town about 20 minutes outside of Limerick, Adare has lovely little restaurants and pubs, great shopping and is the perfect town to wander around.  While lot big, it's the perfect little stop over on your road trip through the country.
County Limerick Countryside
We drove one day from Limerick to Adare, then on to Galway and through the County Limerick countryside and that's a beautiful area of Ireland.  That drive through back roads and rolling greens hills was one of my favorites as far as scenery.  We tried to stay off the main highways as much as we could so that we'd get to see the backroads of Ireland and it's definitely worth it on the shorter stretches to do that.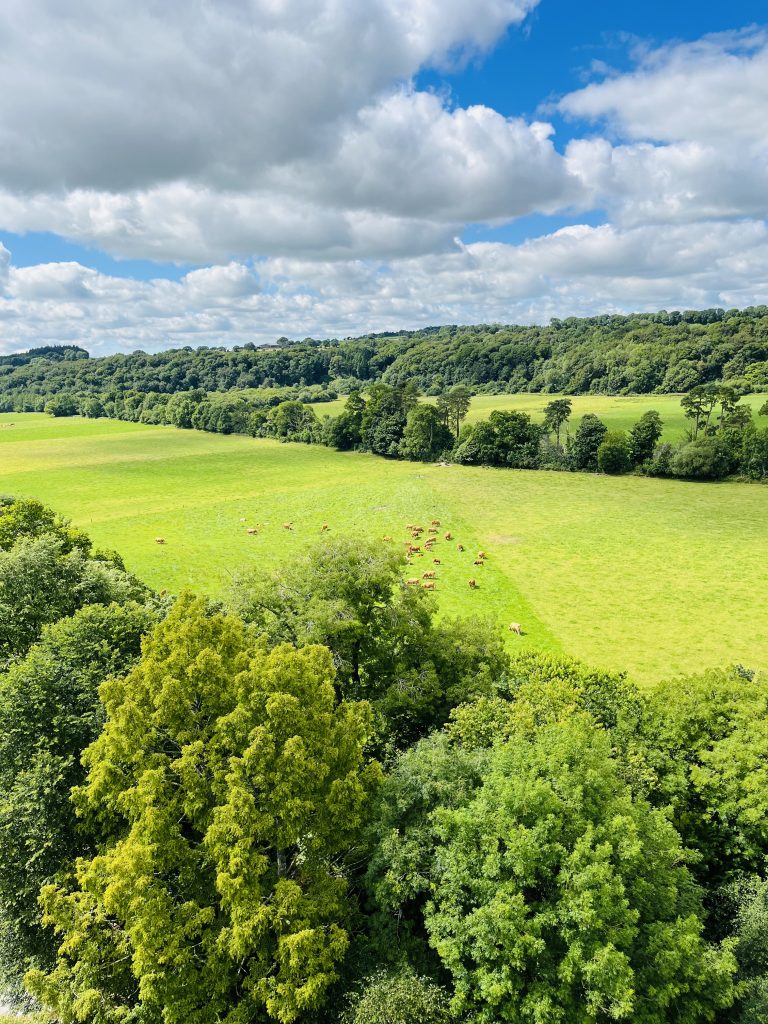 Dublin
Of course, Dublin has to be on this list.  I love Dublin and after my second time there, I can definitely say that it's a city worth visiting.  There is so much to do in Dublin but my favorite thing is just to wander and take it in.  The city has great restaurants, great shopping and is beautiful year round.  Our first time to Dublin we went in late November and while cold, the city was decorated for Christmas and was gorgeous.  This second time was peak Summer and the city was alive in the warm weather.  No matter what, Dublin is a must see.
Galway
Of all the places we drove through on this trip, other than Belfast and Dublin, my favorite smaller city was Galway.  This beautiful little city on the Eastern side of Ireland was packed with charm and had so much character.  I loved walking the high street here, eating at a pub and just wandering through this beautiful place.
Traveling to Ireland?
See all of my posts on the country!