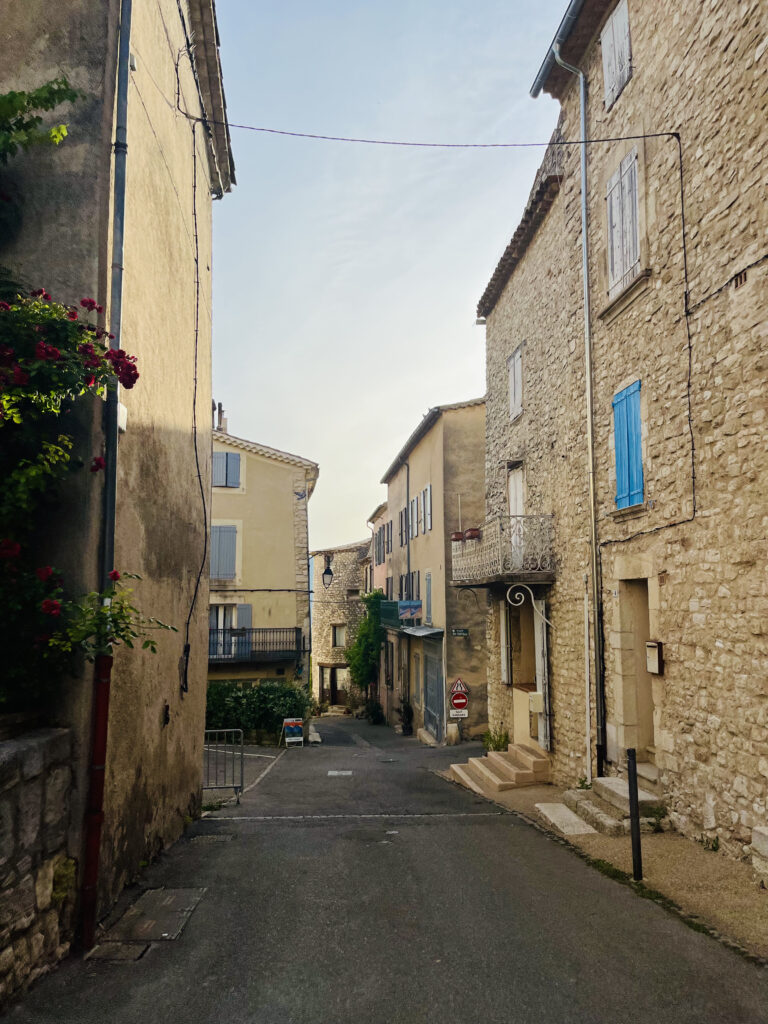 Provence, in Southern France, is one of the most beautiful spots in France.  Known for its amazing small villages and purple lavender that blooms for miles on end in July, it's no wonder people flock to this gorgeous part of Europe.  And after several trips to the area, I've racked up my fair share of successes and failures when traveling to Provence so today, here are my best tips for a trip to Provence and everything to help you have an amazing trip there!
You'll Need a Car
There really is no way to get around Provence on your own without a car so you'll need to rent one.  Driving is fairly easy in Provence (my tips for that here!) but you'll definitely need to be able to get from village to village and without many trains that run in the area, a car is your only option.  And if you're American and used to driving an Automatic, make sure you reserve that when you rent the car!
Provence is a Large Land Area and Pretty Spread Out
The Provence region is a pretty large area of Southern France and the towns and areas you'll want to see are pretty spread out.  Plan on driving time between locations and whatever Apple or Google Maps says, add some time to that.  Some of the small country roads get backed up and it might end up taking longer than it says.  Most of the Provence towns are 20-30 minutes away from each other and then others you'll need to go longer distances.  So plan that into your itinerary.
Pick a Hotel that's Not In a Town
I've stayed in several places now throughout Provence from apartments to hotels, some in towns and some more in the country.  As far as apartments, while there are some good options, be wary about AC.  We had a nightmare situation a few years ago when it was a massive heatwave and the temps were over 100 and our apartment we rented that said it had AC, didn't.  So be wary of that.  As far as hotels, I would recommend picking a hotel that's not in a town and for one reason, parking.  The small towns are notoriously hard to drive in and with tiny roads and tiny parking areas, it's often easier at your hotel to pick something that either has valet parking or that is more out in the country and will offer an easier parking situation.
My favorite that we've stayed at was La Mas Des Herbes Blaches, but here are all the places I would recommend in the area as well.
Be Ready for Heat
Provence can get really hot in the Summer time so if you plan on visiting in July or August, be ready for high temps with not much being air conditioned.
Do Research on Which Towns and Areas You Want to See
With such a large land area, it's best to figure out what towns and places you want to see in the area before your trip, that way you know where you're going each day.  There are so many beautiful places, you'll want to narrow it down but here are some of my favorites:
Sault
L'Isle sur la Sorgue
Gordes
Venasque
Headed to Provence?