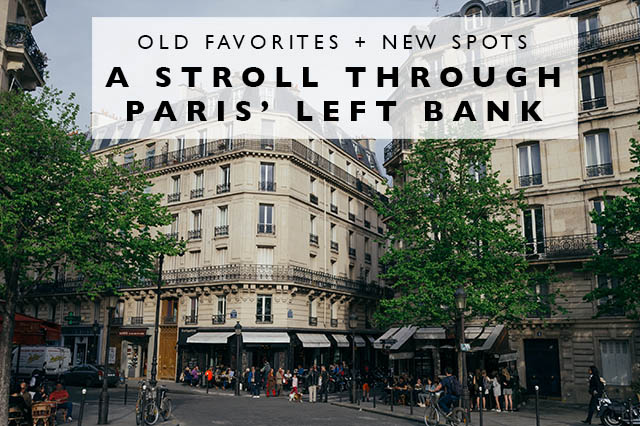 Upon arrival in Paris our first day this most recent trip, we checked into our hotel on the Right Bank (Hotel Le Marianne), showered, changed and then headed out for a long afternoon stroll in our favorite city.  Our first stop: the Ile St. Louis and our favorite restaurant, the Cafe St. Regis for Chicken Paillard, Rosé, and a long late lunch watching the people come and go.
After that, we ventured out over the Seine for a stroll through Paris' Left Bank, our favorite area of Paris.  In truth, I really missed staying in this area this time around and I'm sure on future trips, we'll go back to our favorite spot on the Left Bank, but for this trip, we wandered hand in hand, through the leafy green trees, around Notre Dame, over Le Petit Pont Bridge and made our way along the Seine taking in all the glory of Paris in the Spring.  Paris is such an amazing city to just wander, to take everything in, to be with someone you love and to revel in the beauty of this famous place.
Headed to Paris?
Check out our Paris Travel Guide in the Land of Marvels Shop for only $5!