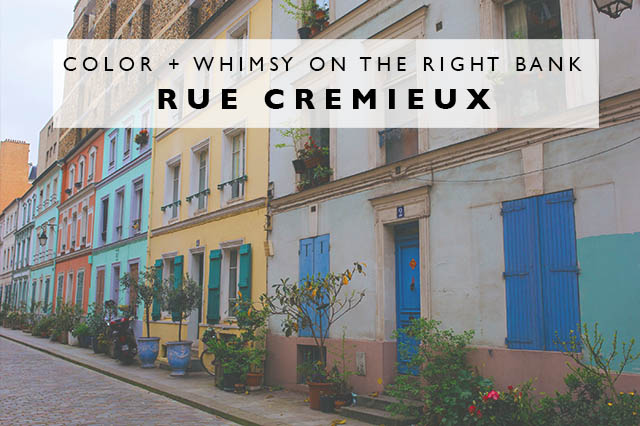 One of the things that we made a priority to do on this most recent trip to Paris was to see a handful of places around the city that I'd seen on Instagram or from random posts on the other travel blogs.  One of those places that made the list: Rue Cremieux right near the Seine on the Right Bank.  We made our way to this little colorful street mid-day and reveled in the bright colored buildings, the cute old world shutters and the string of plants along the street.
For a colorful, old world feel, this street is fantastic!  It felt like we had been totally transported out of Paris to somewhere in the South of France, back in time.  And even on a gray, cold Spring day, the bright colors and whimsy of this street popped strong against the clouds!
Headed to Paris?
Check out our Paris Travel Guide in the Land of Marvels Shop for only $5!