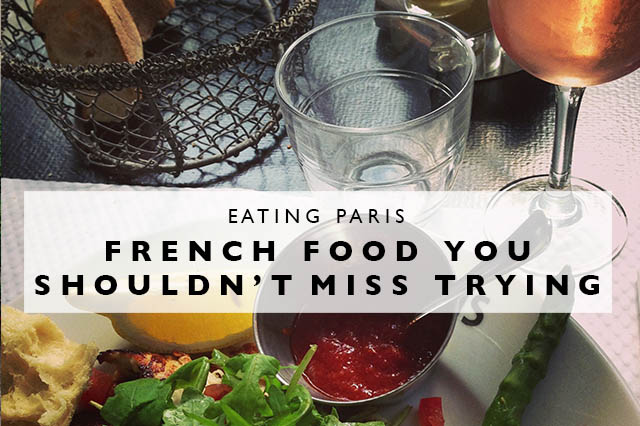 France is known worldwide for its amazing food.  After all, much of culinary history stems from France and today, Paris and France in general are foodie paradises.  I love heading to France because I know the food is going to be amazing.  However, there are certain foods that you just simply must try while in Paris – so if you're heading to the French capital, here is the French food you shouldn't miss trying while there!
Omelette Mixte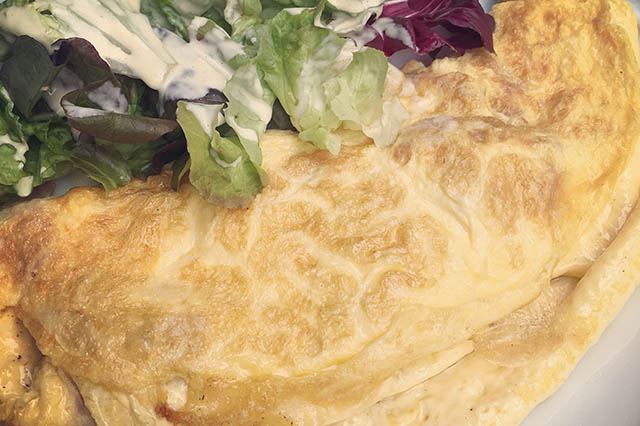 I can't believe I'm saying this but I actually didn't have my first omelette in France until this last trip!  And wow, I was blown away.  Almost every cafe and brasserie will serve omelettes on their menus and from someone who doesn't really love eggs, I can tell you that French omelettes are entirely different than their American counterparts.  My favorite was the Omelette Mixte with ham and local cheese.  The eggs are soft and light (held against American omelettes which tend to be really thick and eggy) and the ham and cheese add a sweetness to the dish.
Macarons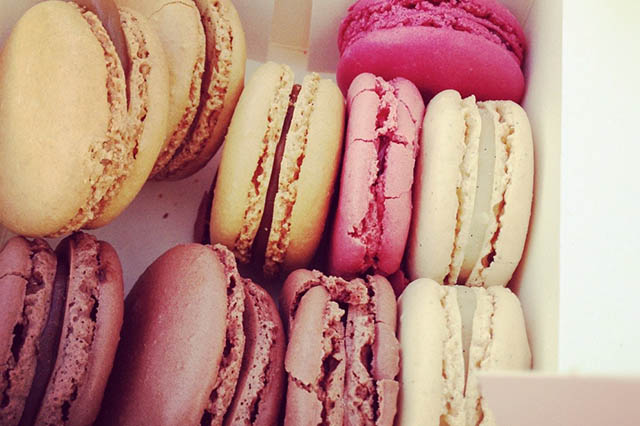 French Macarons are becoming more and more mainstream (I have my own thoughts on this and I'll be doing a post on that soon enough) but still something not to be missed in France.  Head to Laduree or Pierre Herme and grab yourself a box of macarons, then my favorite is to head to a local park and enjoy your macarons with beautiful architecture and a beautiful view!
Chicken Paillard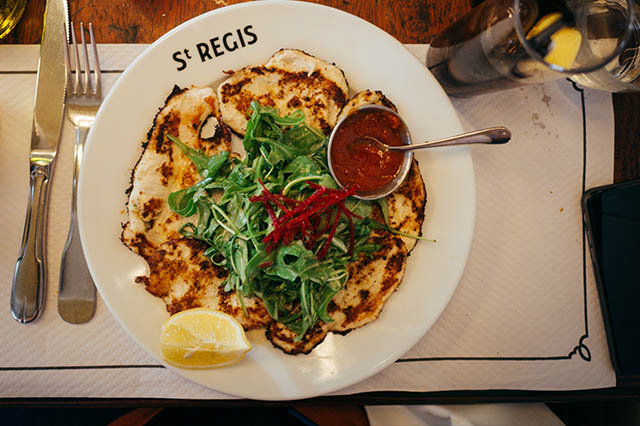 One of my absolute favorite French dishes and one that I rarely see in the US is chicken paillard.  Chicken is beaten really thin and then grilled in its own juices as well as citrus, then topped with a fresh arugula salad and tomato relish.  My favorite is from Cafe St. Regis on the Ile St. Louis, but you can get this at most standard brasseries throughout the city.
Sandwich Mixte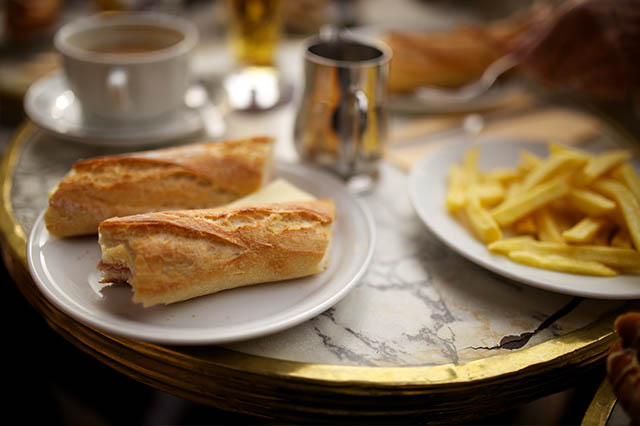 One of my favorite go to quick meals while in Paris, the sandwich mixte is a French staple.  Fresh baguette, filled with chunks of salted butter, ham and cheese slices – the sandwich mixte is a simple but so classically French lunch or snack and shouldn't be missed!
Hotdog with Cheese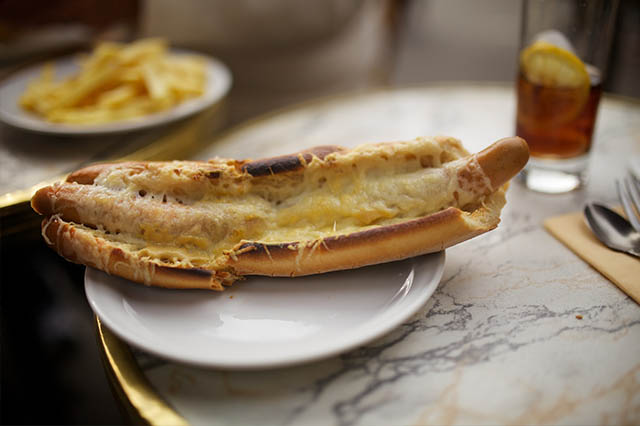 One of Nick's favorites in Paris is the hotdog with cheese.  Many lunch cafes offer this which is basically a hotdog inside of a baguette and smothered with cheese, then baked to perfection.  I'm not a big hot dog fan myself, but if you are, this should be high on your list!
Fresh Croissants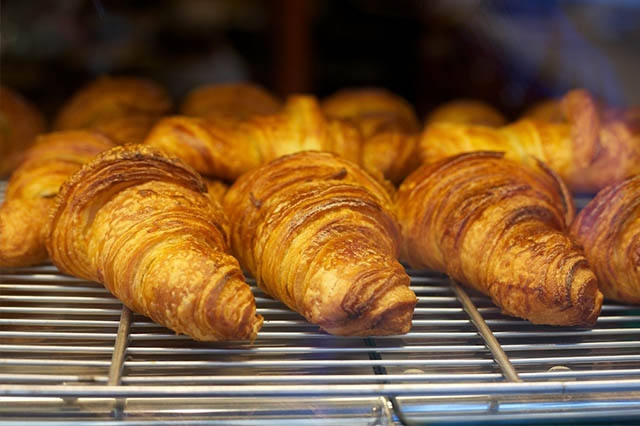 My absolute favorite on trips to France… fresh croissants right out of the bakers' ovens.  Find your favorite boulangerie and stop in for warm and crusty croissants in the mornings before heading out to explore France!
Headed to Paris?
Check out our Paris Travel Guide in the Land of Marvels Shop for only $5!