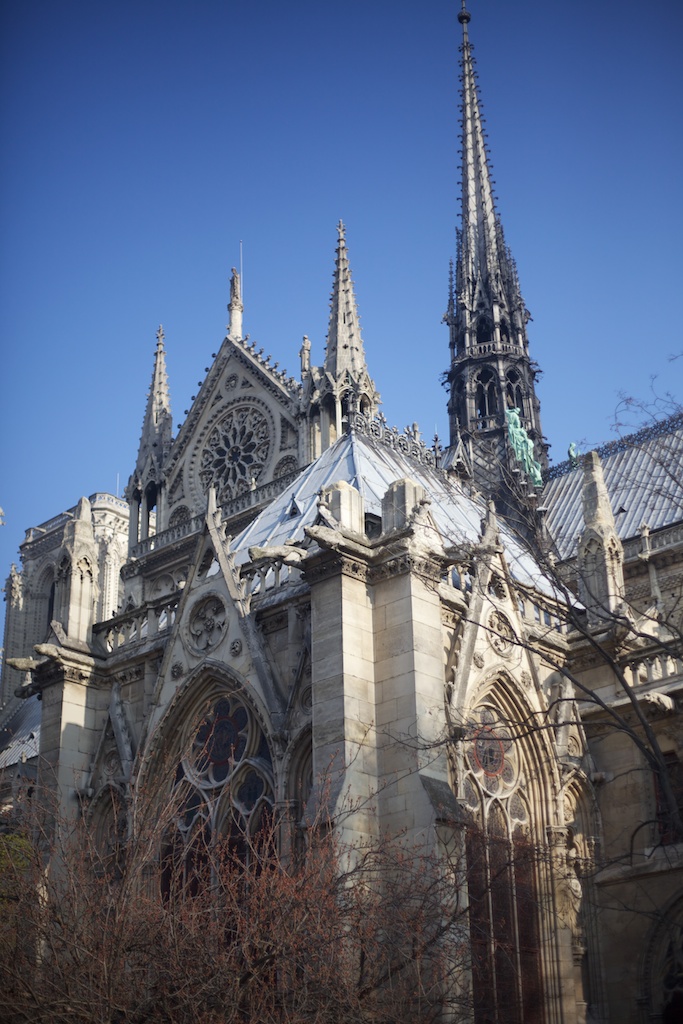 Our last day in Paris came way too soon and this trip was the first that I really wasn't ready to head home. For some reason this time, whether it was the gorgeous Spring weather or the need for more rest, more inspiration, I had a really hard time leaving. So we made sure our last morning (our flight left at 1pm) was memorable. We woke up that morning to another beautiful blue sky Spring day… even warmer than the days before. We got up, got ready and wandered along the Seine down to the Ile St. Louis to our favorite boulangerie again. It was warm enough to not even need a coat and we grabbed croissants and pain au chocolat and sparkling water and wandered back to Notre Dame. This is becoming one of my favorite things about our trips to Paris, the little traditions we're beginning, the things we do again and again because we have fallen in love with them. Sitting beneath the back of Notre Dame (which is always empty because everyone is at the front), in a little park on a French park bench, we sat and ate our French breakfast. Nick then wandered around for a bit and took some lovely photos and I checked our flight info and status on my phone, took a couple instagrams and just relaxed, taking in all that was around me.
When the time came we hopped on the RER and sped out toward Charles de Gaulle to catch our flight to London, then to Seattle and finally home to Portland.
As I look back this week, I already am missing Paris. Overall, this trip was absolutely fantastic without anything going wrong even in the least. And looking ahead, Nick and I have already decided that our next trip will be next April, heading back to Paris for a few days and then taking the train around and exploring the French countryside and the French Riviera.
France will always be that place for us that holds so many memories, so many traditions, so many moments. It's a place that treats us well and that has made us fall in love with it over and over again. Every time we land in Paris, Nick and I both know that in a way we are "home," that we are in that place that has become so much for us and that place that we will always hold so very dear.
All photos copyright Nick Nieto: NickNieto.com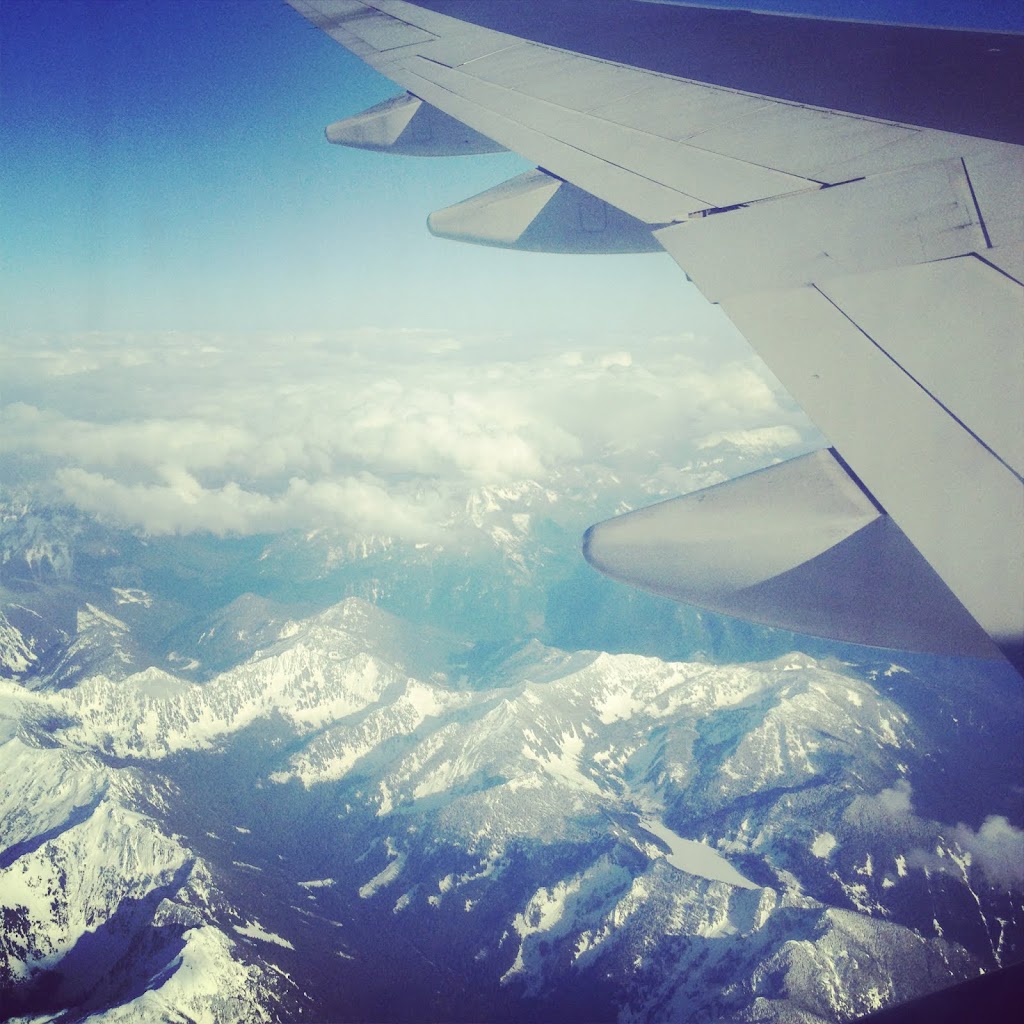 Trip Info:

What I wore: Gap black legging skinnies, J Crew white crew neck t shirt, Gap black cardigan, Zara scarf, Cole Haan gray metallic loafers, Dooney & Bourke handbag, Banana Republic sunglasses
Where we stayed: Hotel le Notre Dame
Airlines we flew home: British Airways, Alaska Air
Headed to Paris?
Check out our Paris Travel Guide in the Land of Marvels Shop for only $5!