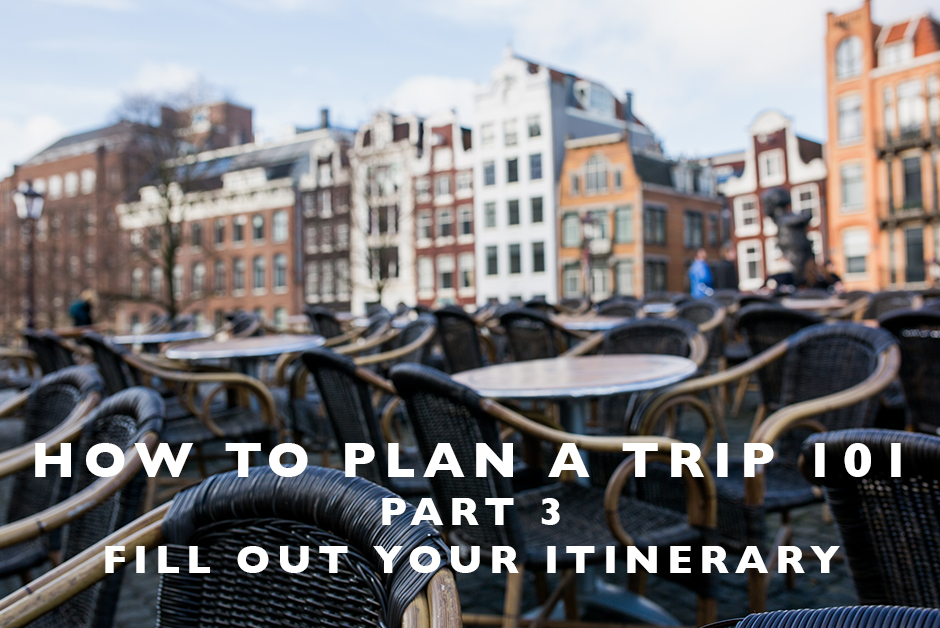 If you're thinking to yourself right now, "I want to travel, but I'm not sure where to start," then this series running this week is for you!  I will be outlining the steps to start traveling, starting long before you book the trip, through the planning process and then afterwards.  So follow along all week for my How to Plan a Trip 101 Series!
Ok so you have your flights and hotels booked, now what?  You'll need to figure out what you're actually doing once you get to your destination.  Some locations don't require a ton of planning in the  lead up to a trip and others take a lot more so follow these tips to fill out your itinerary for the best trip you've ever had!
Research your destination and find out what you need to book or plan for ahead of time.
Some places you can arrive and not have much planned, others take a lot of pre-trip planning and booking.  A great example of this is Machu Picchu, one of the most famous landmarks in the world.  A trip to Machu Picchu takes some research and planning in order to buy tickets ahead of time, which you can't at the site.  You'll also have to prebook trains and have a bit more information before you head there.  Now a place like Hawaii, you can pretty much book a flight and a hotel and just show up and figure it out as you go.  So you'll need to research your destination and figure out what you'll need to plan ahead for.
If you do need to book activities or tickets in advance, make sure you follow the required steps in booking and then in also how you get the tickets.  Sometimes places need to mail you hard copies of tickets, while others may email them while others may require you to pick them up on the ground somewhere.
You'll also want to figure out how you're getting from point A to point B and if you'll need to make any additional bookings before your trip.  Maybe you want to drive from place to place, you'll most likely need a rental car.  Maybe you want to take a train, you'll need to confirm if you can buy tickets the day of on the ground or if you need them ahead of time.
Fill out your itinerary with information.
Once you know where you'll be, you can start filling out your itinerary with necessary information.  I wrote a whole post on how I do my trip itineraries here, but in short, I add everything from hotel check in times to how we'll get from place A to place B and what we'll do each day.  It helps keep you organized and makes you have to think less while on the ground in a new destination.  You don't have to follow your itinerary to the letter, but I can't tell you how many times I've woken up somewhere and just didn't want to have to think or research, that's why I do it all before the trip even starts.