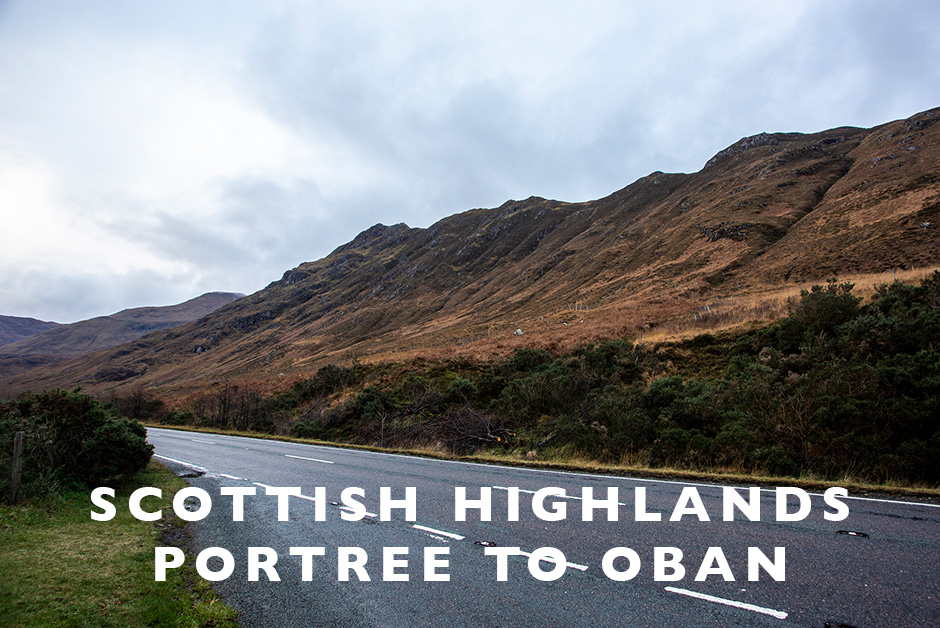 Our final stop on our drive through the Scottish Highlands would be Oban, a little coastal town on the West Coast of Scotland.  We picked Oban as our final stop mostly because of the Perle Oban Hotel which we stayed at, as it looked so beautiful and the town of Oban was about the right distance we wanted to drive that day for our last stop before heading back to Edinburgh the following day.  In the end, we actually loved Oban and would definitely go back.  It's a small little coastal town, famous for one of the older whiskey distilleries in Scotland, but the town vibe was lovely and we thoroughly enjoyed it.
But perhaps what was better about making Oban our last stop, was the breathtaking drive from the Isle of Skye to Oban.  The Highlands in this part of Scotland were magical and were giving us major Skyfall vibes throughout the route.  It was our longest day of driving, but dare I say, the most beautiful.  We actually spent so much of the drive just taking in the beauty that we took the least amount of photos this day which I actually love because it makes us more in the moment of what's in front of us when we travel. This drive was what I was expecting the Highlands to look like and it fulfilled all those Scottish Highland dreams I had!
Traveling to Scotland?
See all of my posts on the country!