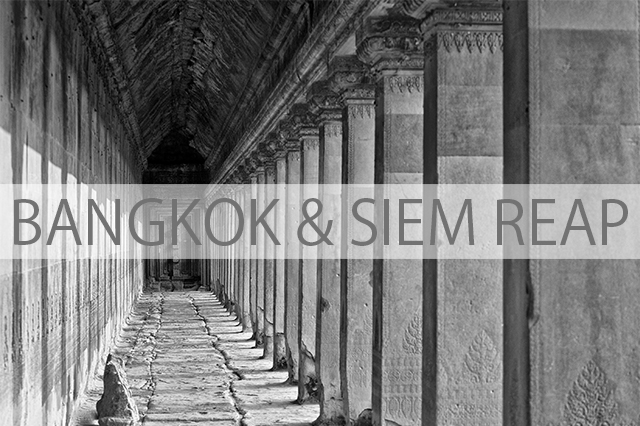 Getting back into our day by day trip posts as we made our way from India to SE Asia, we spent most of day 5 of the trip traveling.  We started early that day in Udaipur flying on Jet Airways (which was great & I would highly recommend it) to Delhi.  After a few hours in Delhi, we boarded our flight to Bangkok.  It was a quick 4 hour flight and before we knew it, we were on the ground in Thailand speeding along in the back of a taxi at 7 o'clock at night headed toward the lovely Metropolitan hotel on Sathorn Road.
We arrived at the beautiful hotel, grabbed dinner in their restaurant Nahm (where I indulged in the local favorite of mango and sticky rice) and then headed straight to bed after a long travel day.  We woke up early the next morning to head back to the airport to fly Air Asia (would totally recommend as well for a budget airline through Asia) to Siem Reap, Cambodia.
Upon arrival in Siem Reap, our hotel picked us up in a vintage range rover and drove us the 20 minute or so to the hotel.  We got to see a great deal of the country on the drive in and a glimpse of the famed Angkor Wat as we drove around it.  We arrived at the hotel and because our room wasn't quite ready yet, we sat down in the restaurant and had a lovely (though expensive, by Cambodian standards) meal of spring rolls, fried rice and noodles.  After lunch we checked into our room and rested a while.  (I have more to say about this hotel on a few things, not my favorite, though I'll save that for my hotel review.)
We spent the afternoon unpacking, getting adjusted to the tremendous heat and humidity which we hadn't had in India or Bangkok and planning our evening ahead.  We headed out around 4pm, grabbed a tuk tuk and headed to the ticket center for Angkor Wat to buy our day passes for the following day, which also allows you inside the temples after 5pm the night you buy them for sunset.  We grabbed tickets ($20 per person for a 1 day pass + sunset for anyone anticipating going) and jumped back in our tuk tuk and sped off down the road for Angkor.
One of the nice things about the tuk tuks in Cambodia is that when they give you a price for their services, they mean that they'll stay with you for as long as you need.  For example, when we went to the ticket booth, the driver told us $10 which we immediately knew was way too much for the short drive to the temples.  But he meant, and explained to us, that $10 would be to take us to the temples, wait until 6pm when they closed and then take us in to Siem Reap to the Night Market and Pub Street, then finally back to the hotel.  For a good 4+ hours with us, $10 seemed like a decent amount to us and we agreed.  It's actually kind of nice, not having to wave down a new driver, you just go back to your spot and find your guy.  Most of the time he'll be watching for you anyway and come running and waving his arms when he sees you.
We spent our first night in Cambodia wandering around Angkor Wat at sunset, taking in the falling shadows, the golden light and many areas within the temple where Nick and I were the only people around.  It was amazing to me to see how you can climb around inside the temples, walk on the stones and how close you're allowed to get to the temples.  They have stood for so many years and it was a very interesting sight to see them, to experience this place that has such a rich history.
When the sun was setting and 6pm was nearing, we made our way back out the entrance, over the water and found our driver, who then drove us the 15 minutes or so into Siem Reap and dropped us at the Night Market.  We wandered around for a while, bought gifts for family back home and a few things for us, haggling as we went.  Then we headed across the street at the opening of Pub Street and had Cambodian street noodles at a little cafe on the corner.  For 2 plates of delicious street noodles and 2 sodas, I think we paid something like $5.  The prices were amazing in Cambodia, everything was low (except food at the hotel.)
We drove back to our hotel in the back of the tuk tuk that night, the night breeze blowing through us, lifting the humidity and watched as the lights of Siem Reap sped by us and off to sleep after our first day in Cambodia, ready to wake up for the sunrise over Angkor the following morning.
Bangkok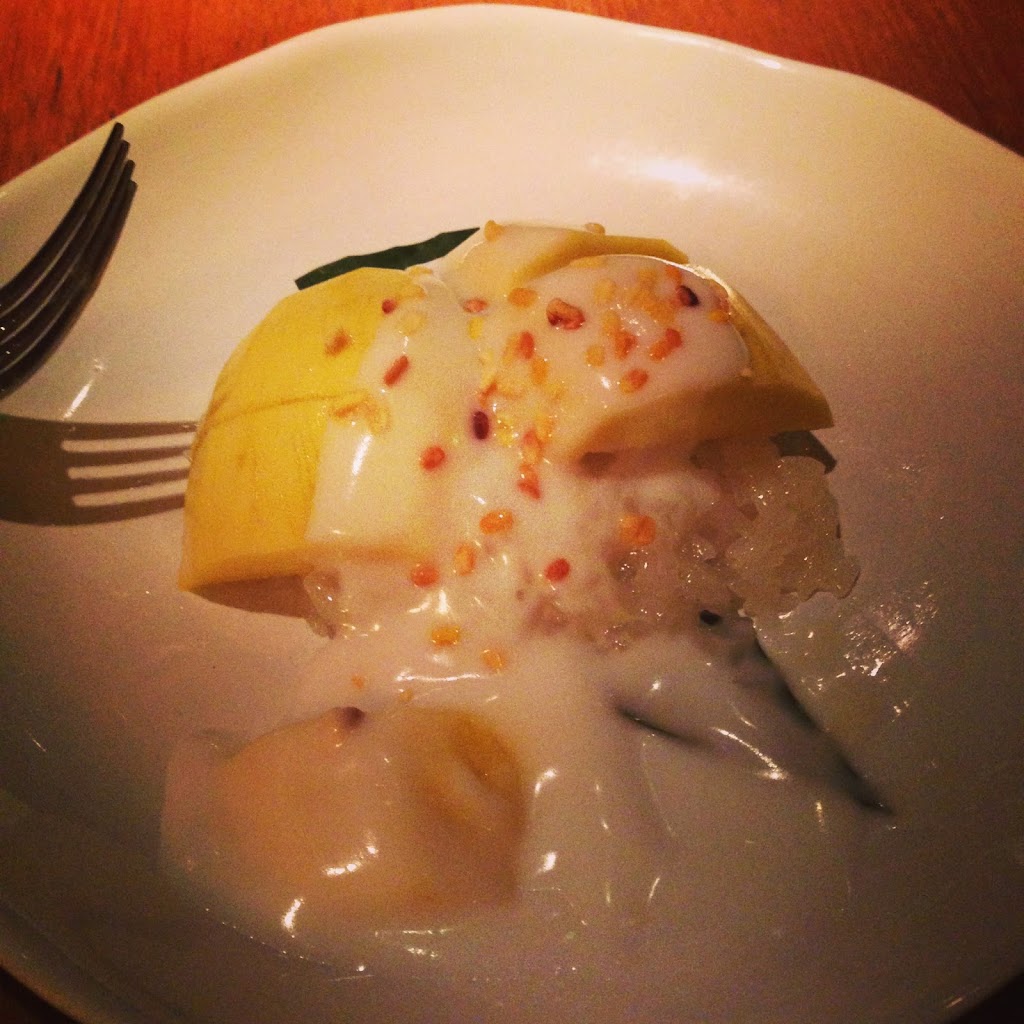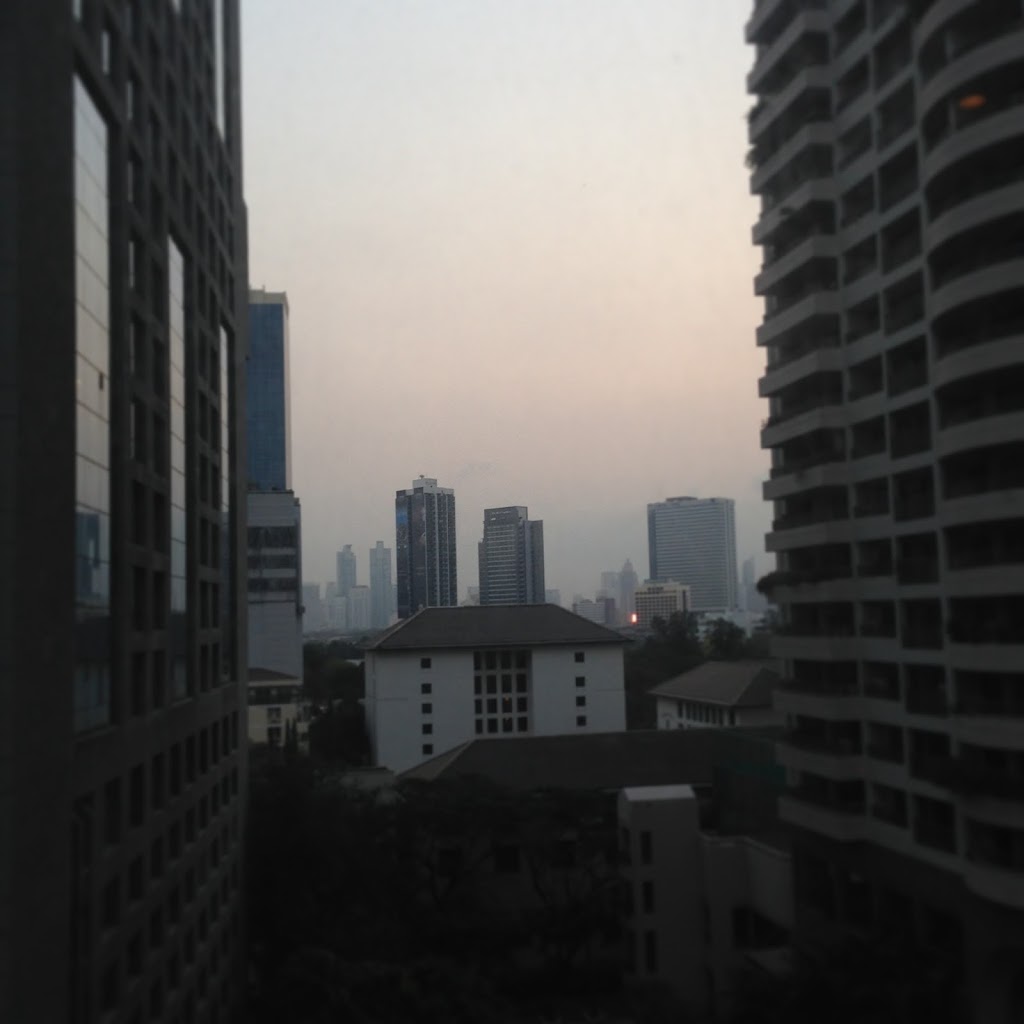 Cambodia