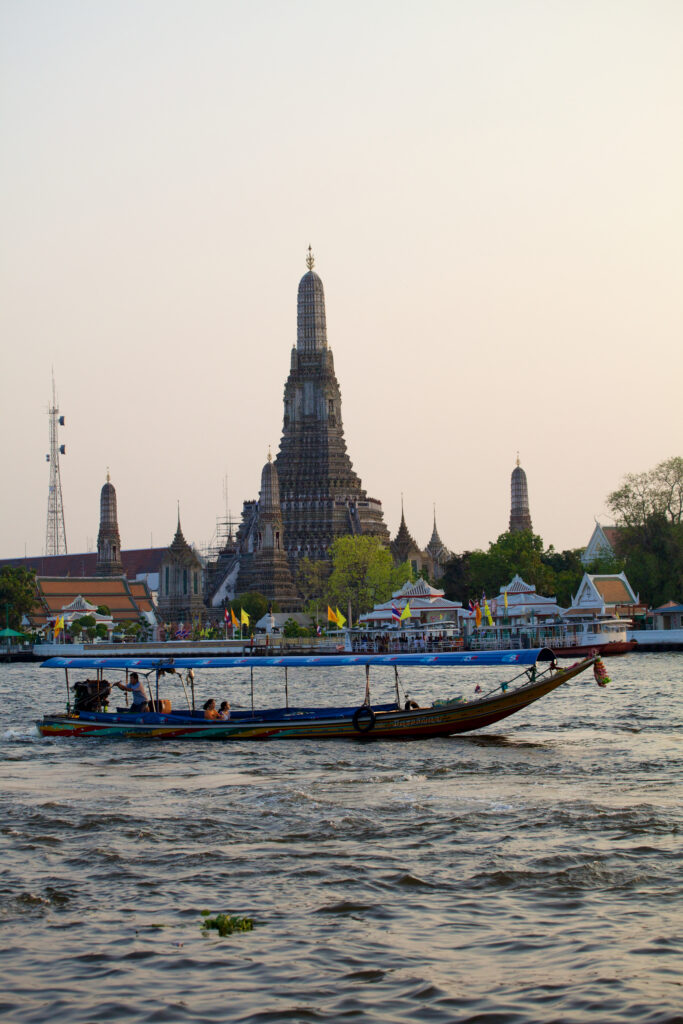 The last day of our trip ended in Bangkok, a city that as I mentioned yesterday, I really fell in love with.  We arrived in Bangkok on Friday afternoon around 1pm from Cambodia and spent the rest of the day out exploring the city.  From our hotel on Sathorn Road, we grabbed a taxi and had them take us to the Sathorn Pier, then jumped on the water taxi and rode it up the Chao Phraya River to the area where the Grand Palace and Wat Arun are.  
We spent the afternoon wandering around the area, taking in the street scene and enjoying Thai Iced Tea (locally called iced tea with milk) and Pad Thai for just a few dollars at a street cafe.  After we finished a delicious meal, we headed down the street a few blocks to a park right along the river and made ourselves comfortable.  We spent the next few hours as the sun set and turned into dusk sitting there on that bench, watching the people enjoying their Friday night, taking in the gorgeous sunset over the water and sipping Thai Iced Tea as we enjoyed everything we could from this country that we fell in love with.  
Thailand, as I mentioned yesterday, was never a place I really wanted to go but after this trip, one thing is for certain, we'll be back someday and probably sooner rather than later.  That evening was magical, taking in the locals, watching Wat Arun light up against the dark blue sky across the water, seeing the city turn into a blur of lights and flying tuk tuks.  
After the sun had finally set, we jumped in a tuk tuk and headed back to our hotel, via a trek on the tram and a short walk to our hotel on the other end.  We flew through the city in the back of the tuk tuk as the city lights illuminated around us, wind flying in our face and turning corners at high speeds and it was such a rush.  
There are some nights in some places that you just never forget, that night in Bangkok was one for me.  Watching the sun set and the city come alive is something I'll always hold with me and it turned out to end our trip on the highest note possible.  Thailand is a beautiful country and one I know we'll be returning to in the near future.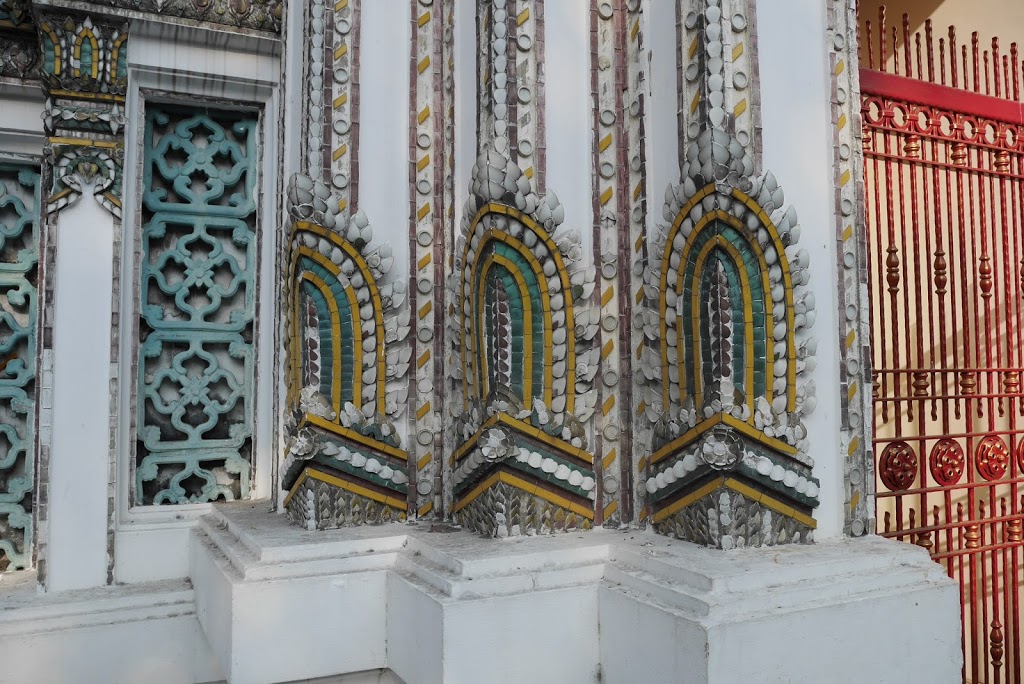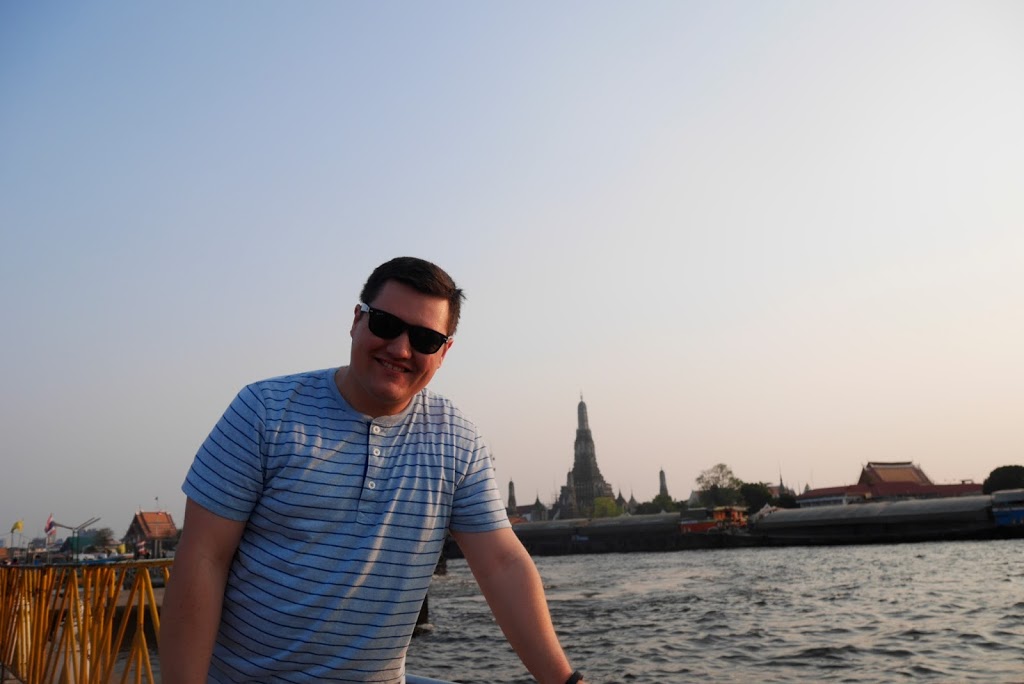 Traveling to Thailand?
See all of my posts on the country!