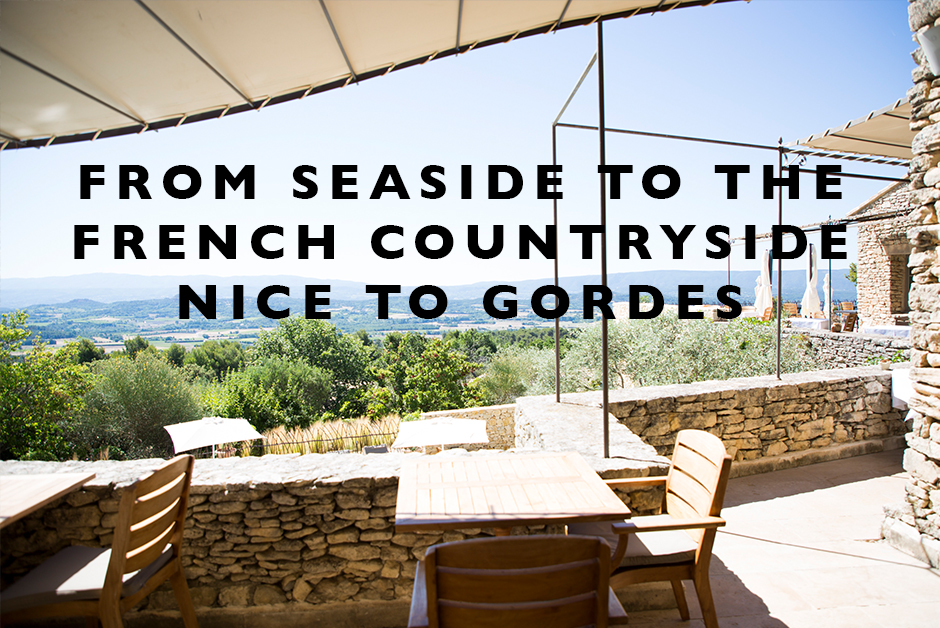 A week before our trip to Provence, our travel plans changed a bit being re-routed through Barcelona instead of London, which in turn changed our flight then from London to Marseille where we were originally going to pick up our rental car and drive out to Provence.  I could only get a flight to Nice from Barcelona at the last minute, so we re-routed and picked up our rental car in Nice instead.  While it added about an hour to our drive time, it ended up being completely fine and offered us a little different drive.
We started at the Nice airport and while we didn't go into Nice itself, we've been before and it's beautiful and I'd highly recommend it!  Heading North West from Nice, we made our first stop in Fréjus, which was totally by accident as we were got off the highway in search of some lunch.  We parked the car, and wandered the little town, enjoying a lovely al fresco lunch.
After lunch we jumped back in the car and headed toward Gordes, where our hotel was nearby.  The drive was gorgeous, on tiny country roads once we got off the highways in Provence.  Driving through tiny towns and amazing landscapes, we eventually ended upon Gordes, an amazing hilltop Provencal town.  And while we didn't get to explore Gordes this trip, it's a must see even from afar and we'll for sure be back to explore more in the future.  We eventually ended up at our hotel about 15 minutes past Gordes, set in the countryside with views across the whole area.  For our first day in Provence, it was definitely a beautiful one!
Headed to France?