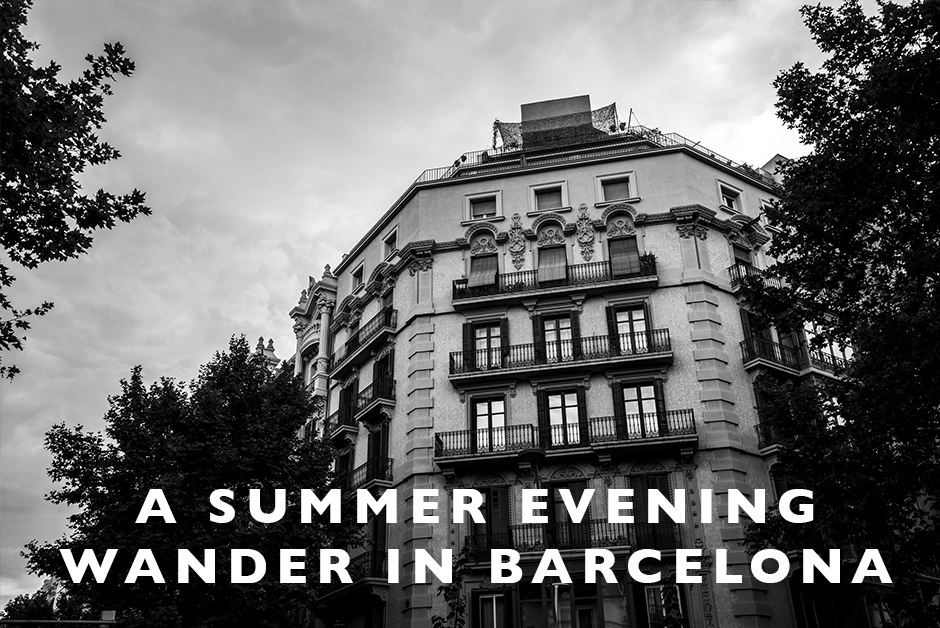 When our plans got changed a bit a week before our trip, re-routing us through Barcelona instead of London, we were actually really excited about going through Spain for a night.  We fell in love with Spain a couple years ago and were so excited to return to one of our favorite cities, even if only for a night en route to France.
We arrived in the late afternoon and headed straight to our hotel, a spot I had found really last minute but ended up loving.  We freshened up after our long flight and then headed out in search of tapas.  Nick and I love food and especially when we travel, food is a huge part of our experience in different places.  We happen to LOVE Spanish food, so it was a real treat to get to pass through Barcelona.  We ended up at La Boqueria market and stopped at a nearby restaurant to fill up on Tortilla Española, Bombas, Paella, Jason Croquettas and Sangria.  The meal was slow and amazing and we savored every bite.
On our way back to the hotel we meandered through the tiny streets of the Gothic Quarter and happened upon a little churros shop, where no one spoke English.  Ordering churros con chocolate and café con leche in Spanish, we dipped churros in chocolate and sipped our coffee in the tiny hole in the wall place.  After a while savoring our treats, we headed back in a round about way through the city, savoring every bit of our Summer evening in Barcelona.
Traveling to Spain?
See all of my posts on the country!