In a little break from New England posts, I've had this one in the queue for a while and thought today might be a good day to post it while Nick finishes editing all his beautiful photos of New England.
While I speak a lot about Portland on this blog and a bit about my childhood abroad in Saudi Arabia, I realized I haven't really touched much on the other places that have shaped me into who I am and those places that I have called home over the years.
Each place has touched me in different ways and each place has had its own
unique challenges and joys.
Places have such a way of showing us who we are, we click with some places, others not so much and there is something about where you live, the setting around you, that really creates so many lessons in our lives.
I thought it was fitting to touch on each place I've lived and what I took away from it.
As I begin, keep in mind that "home" for me has always been somewhat of a fluid concept.  I don't have a childhood home or town I can go back to and growing up, that was a struggle for me.
But in the end, each place that I've called "home" has become a sort of connection
for me I'll always have.
1.  Ras Tanura, Saudi Arabia
This small ARAMCO compound situated right on the Persian Gulf on the Eastern Shore of the Kingdom of Saudi Arabia was my childhood home.  I spent my days here at the beach with my family, swimming in blow up pools in my backyard and playing with the neighborhood kids.
I grew up here among the sand dunes, the call to prayer and schwarmas in Rahima (a neighboring Saudi town).
It was normal life, it was home, my first home at least.
My time in Saudi will forever shape me but the most important lesson I learned growing up as a pale, blue eyed American girl in the deserts of Saudi Arabia was tolerance and acceptance.
I was different and while I knew that, I never felt like it hindered me as a child there.
I met people from all over the world and grew up with them around me,
they embraced me and I embraced them,
no attention to their skin color or their nationality…
we were all just people, trying to live the best we could.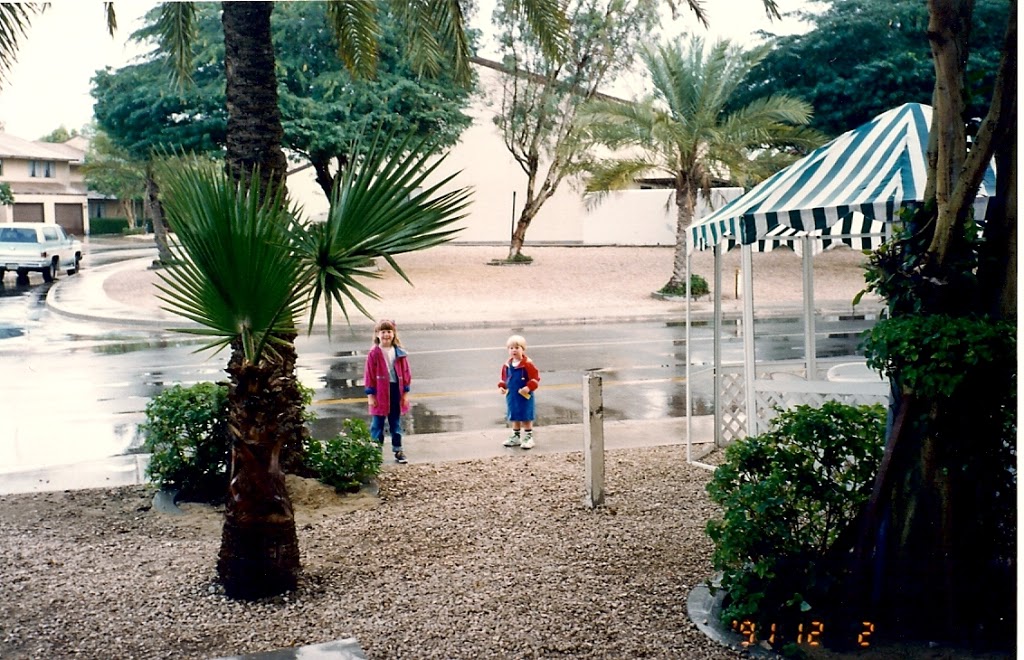 My brother and I in our front yard in Saudi in a rare rain storm.
2.  Medford, Oregon, USA
When we moved back to the States, my parents chose Medford for a number of reasons.
We wanted to be close to family in Oregon but far enough away to have our own lives.  And they didn't want to go from Saudi's heat to the constant rain of Northern Oregon, so we settled in the mid-size city of Medford about 15 minutes from the California border.
Medford was where I went to middle and high school, formed new relationships, and created an identity.  It's not a place I would now choose to live, but looking back, it was those years in Medford that opened my eyes to the world in ways my childhood never had.  It pushed me, it challenged me.
I went through deep longing for my childhood home, I found teenage freedom here and made mistakes, and I had friendships that challenged me deeply… as all teenagers do, I learned my own definitions for right and wrong.
Medford for me was about lessons in personal beliefs, what I was willing to do and what I wasn't.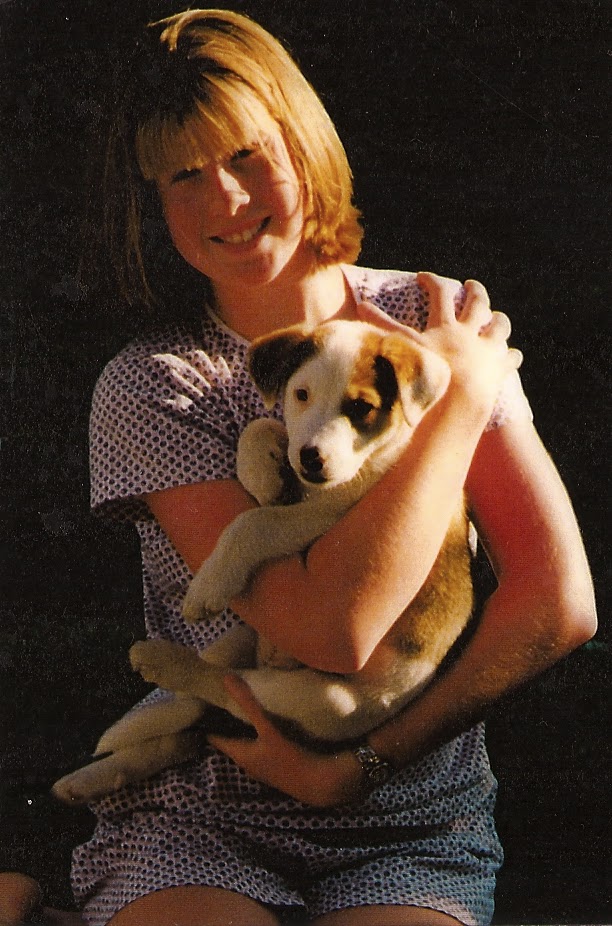 Holding my first dog Maggie in Medford.
3.  Portland, Oregon, USA
I moved to Portland for college and it is in this city where I reside again now, that I first truly fell in love with a place.  It's also the first place since Saudi that I really felt like "home," like I belonged here.
It's also the city where I fell in love, got married, found myself and bought my first home.
It's a city that has taught me so much.
It's a city that showed me the rain that I love so much, a city that has held my hand through some of the hardest things in my life.  It's a city that has taught me love.
I have learned patience here.  I have learned that life is about so much more than jobs and money,
Portland has shown me that life is about a great meal, spending time with those we love.
It's about long walks alone finding yourself and afternoons spent at coffee shops exploring your dreams.
I credit Portland as the place that I really found myself, that I shaped my beliefs and the place that a little girl that grew up in the Middle East embraced the gray rainy skies of the Pacific NW.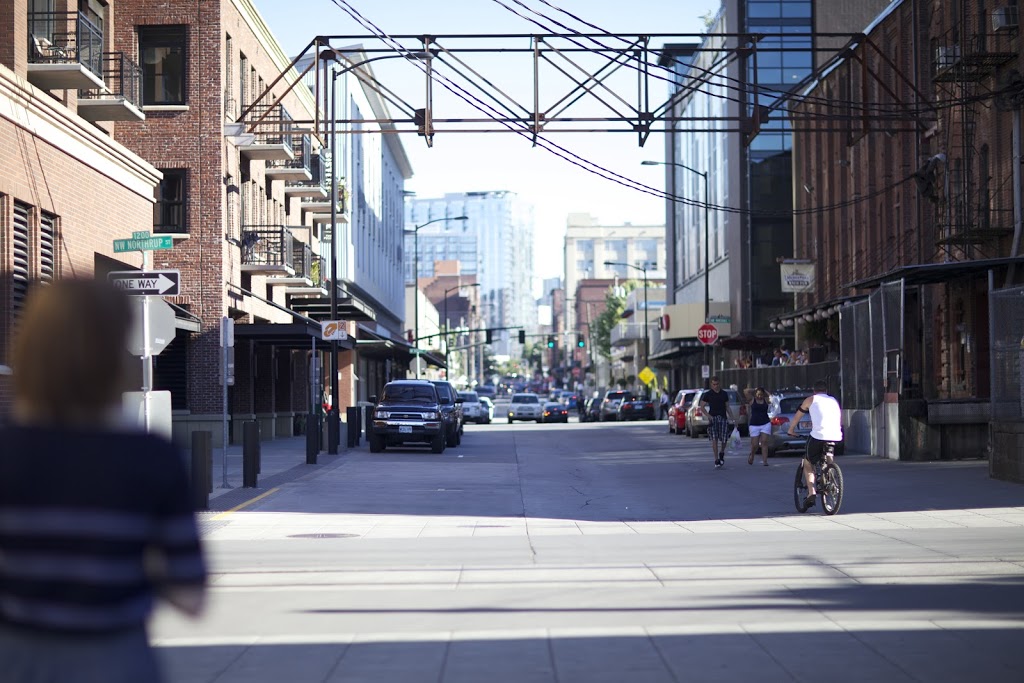 Wandering around the Pearl District of Portland.
4.  Honolulu, Hawaii, USA
After college, I moved to Hawaii for a couple years to work.  The islands have perhaps taught me the most of any place I've lived as an adult.
During my time there, Nick was still in Portland and we carried on a long distance relationship.
It was challenging to say the least and left many lonely nights in my apartment high above Honolulu.
While my years there were tumultuous, they taught me more than I ever thought they would.
Hawaii wasn't the place for me, but it showed me things in myself I never knew existed.
I learned the true meaning of endurance in Hawaii, in both my
relationship and in my day to day life there.
I learned that sometimes you need to take that leap and that's perfectly okay,
like jumping on the red eye flight back to Portland for the weekend 3 hours before it leaves.
I learned that just because you might live somewhere most people dream of,
it's still life and while it may appear perfect on the outside, it's probably far from it.
I learned the importance of family and spent a lot of time with my parents,
but also the need for the moments alone, watching the sunrise over Honolulu or a long coastal drive.
I learned that it's okay to not click with a place,
but to appreciate its beauty and find the importance in other things.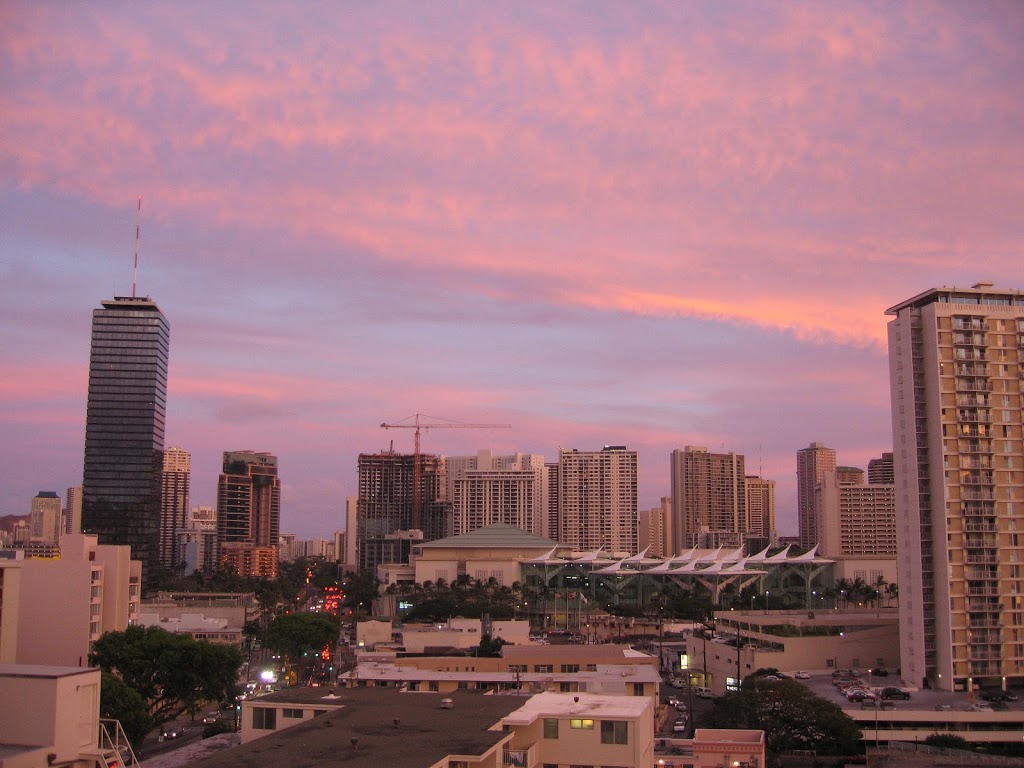 The view from my apartment balcony in Honolulu.
Each place I've lived has truly changed me.  Each place has taught me more lessons than I can count.
Each place has installed something in me,
and no matter where I go or what I do, I'll carry each of them with me forever.