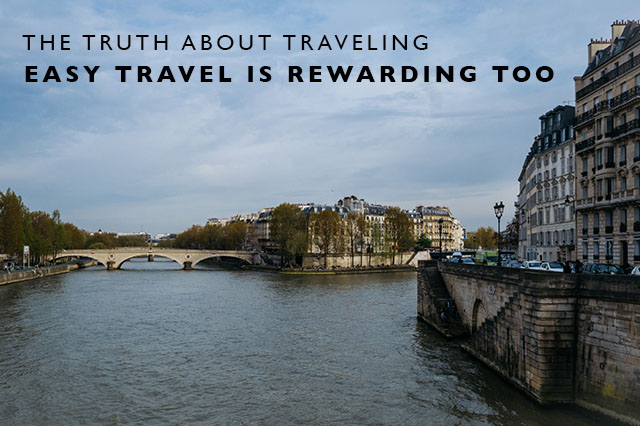 As our 2017 is filling up with travel destinations and I'm looking through bookings and plans ahead, I realized that this year (without really even realizing it), we will be doing more "easy" travel.  And while travel isn't ever really "easy," we chose a lot of destinations for 2017 that we're familiar with.  Some are closer to home like our Yellowstone road trip, some are to places we have visited before and love like Paris and Amsterdam and Iceland, and even the places that we're visiting for the first time are all in places we're comfortable with and will be easy to navigate like Austria and Scandinavia and Provence.
I guess what I'm looking at is that just because we might choose destinations that aren't super exotic or that take a long time to travel to, doesn't mean that that type of travel is any less fulfilling.  Easy travel is rewarding too and sometimes just what you might need.  We had a really big year of travel last year that included a lot of trips that required a lot of planning and pushing outside our comfort zone, which is wonderful, but sometimes after a year like that I find myself craving more of the "easy" types of travel, places that we're more familiar with or that don't require so much prep.
The moral of the story : all types of travel are fulfilling and rewarding.  The destination doesn't have to be Machu Picchu or the Great Wall of China to make a mark on your life.  And while those destinations are for sure worthwhile and often life-changing, sometimes a year of easier travel can do wonders for our souls too.