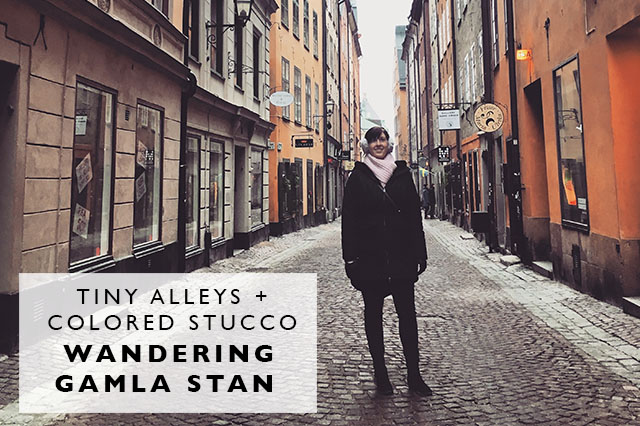 When we were headed to Stockholm, we knew we wouldn't have a ton of time to see everything as we were only there for about 1.5 days, but the one place in the city I knew we definitely wanted to explore was the Old Town, known as Gamla Stan.  This tiny little island is full of charm, from tiny alleys and colored stucco buildings, to amazing cafes and history all around.  We started here on our first day of exploring and spent a few hours just enjoying all Gamla Stan has to offer.  I remarked multiple times that I'd love to come back and rent an apartment here to really take it all in.  If you're in Stockholm – don't miss the ancient charm of Gamla Stan!
Tips for Gamla Stan
-Head over here early to wander, as it gets full of tourists throughout the day.
-Stop for Fika at Fabrique on Gamla Stan.
-Wear flats.  The cobblestones in this area are ancient and hard to walk on, so wear shoes that you won't roll your ankle.
Headed to Stockholm?